Past IAS Major Projects
The IAS has supported 11 Major Projects since 2018/19.
2021/22 Projects

The project aims to explore how memory is represented in a variety of situations. Since the cognitive revolution of the 1960s memory has been considered as the encoding, storage and retrieval of information.
Exploring the Differences in Access to Social and Cultural Capital Between Advantaged and Disadvantaged Children (a UK/USA Comparison).
We propose to explore one component of the Durham Epistemological Engine (DEE), by developing methods to automate the processes involved in a literature review.
The project brings together stakeholders to discuss the implications of 'democratising Responsible Space Exploitation space' and to identify the opportunities, challenges and barriers to creating an environmentally, economically and socially sustainable space industry.
The Exploring Arctic Soundscapes project will develop new practices for fusing scientific and artistic invocation and explanation of Arctic environments.
2020/21 Projects
This interdisciplinary project examines the negotiation of rights around common resources by involving archaeologists, lawyers, historians, geographers in a series of case studies taken from around the world.
This project drew together an expert inter-disciplinary team to perform the first review of lessons learned, remaining challenges, engineering solutions, and financial models for coping with the next event(s).
Cognitive research on dreams has experienced a new wave of interest in recent years. Multiple methodologies are combined to chart more systematically the landscape of dream-worlds.
2019/20 Projects
2018/19 Projects
Antibacterial Clay Therapy
Antimicrobial resistance is a global concern requiring innovative and imaginative approaches to combat the threat to human health.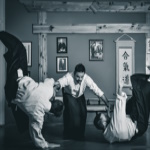 Masculinities in Martial Sports: West, East and Global South
Masculinities in Martial Sports investigated, through an interdisciplinary, trans-national methodology 'hard and masculine' sports from different areas of the globe, and their relationship to the shaping of gender orders. Kushti (Indian wrestling), Japanese Aikido and Western boxing form the subject sports.