Our Heritage of Art-Science Collaboration
Our members have a strong heritage of art-science collaboration. Through the BSI Create project we aim to build on this foundation to deliver a framework to help new projects come together and to flourish.
Examples of art-science collaborations from the BSI community include work displayed at the Lumiere festival (I in 2013) funded by the Wellcome Trust, a poetry competition ran by our Early Career Researchers Haiku my Research, and a multidisciplinary project Material Imaginations involving Margarita Staykova (Physics) and funded by the Royal Society and the Durham IAS.
Workshop with Durham Spray Paints
A group of Department of Physics Postdoctoral reserchers and PhD students took part in a workshop (image below). They were introduced to Lewis Hobson from Durham Spray Paints through the Seed scheme and a new mural for Physics is being planned.
An Exhibition at St Cuthbert's Society, 2024
In January 2024, St Cuthbert's Society will host an exciting new exhibition Art Inspired by Science, which will display a collection of images of biological systems alongside creative responses. These are invited from both creative professionals and the wider community, but especially, Cuth's students. This forms part of the College's Wider Student Experience programme and is supported by the Biophysical Sciences Institute.
Through the relationships between the images and responses the exhibition aims to explore complementary interests and experiences from the different perspectives of the artist and scientist.
The biological images on display are a selection of those collected by Dr Robert Banks during his career working at the forefront of his field. His research in the area of comparative neuroscience explores the structures that act at the junction between muscle and nerve cells. For more information about the exhibition please visit the online gallery.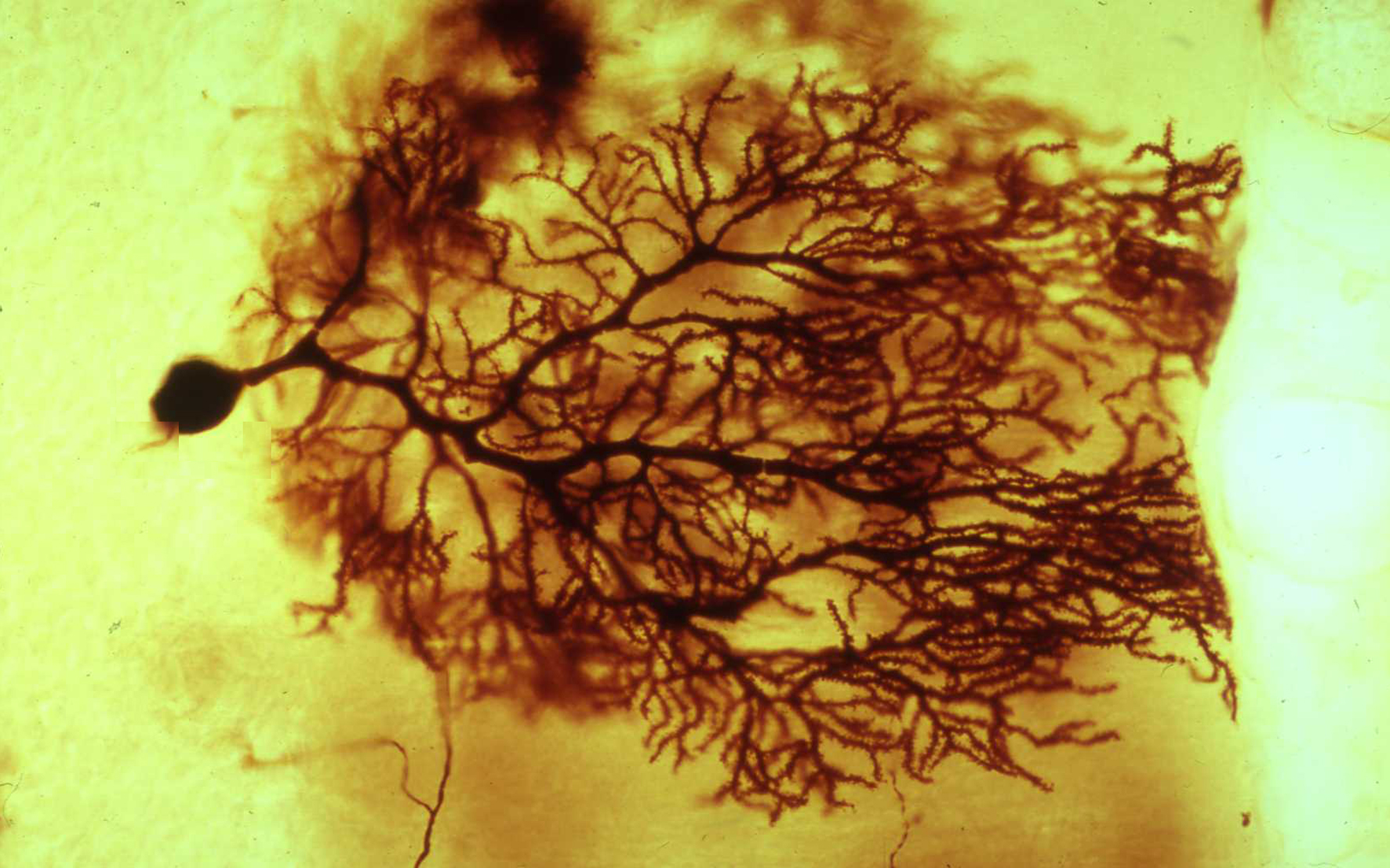 I
Below, an image from the artwork I which was projected onto the Bill Bryson Library as part of Lumiere 2013. I was developed in collaboration between Gina Czarnecki and Professor John Girkin (Department of Physics) and commissioned by Artichoke with support from The Wellcome Trust. Find out more.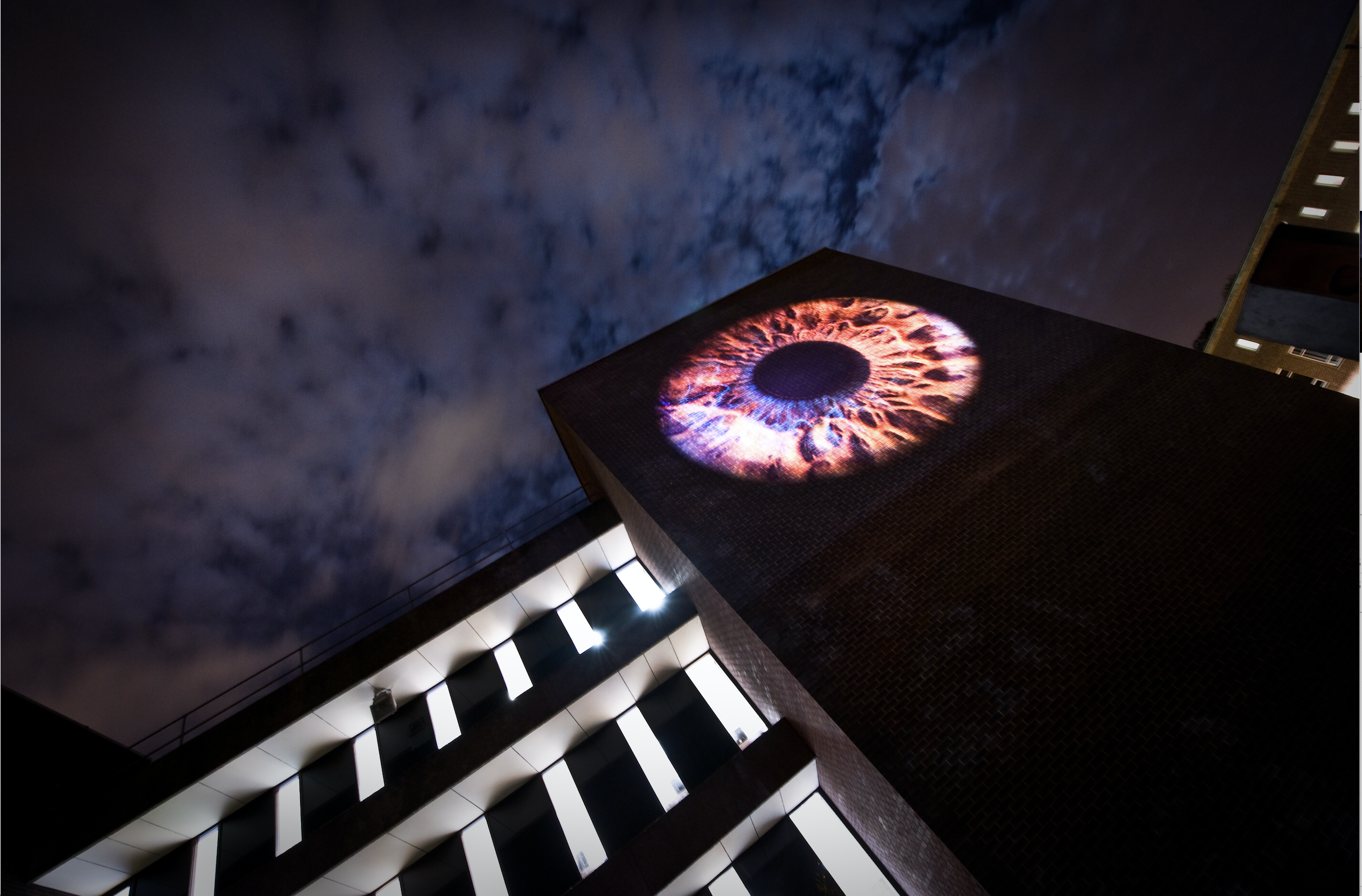 Material Imagination
Artwork (below) created by Alexandra Carr for Material Imagination. This project brought together researchers in the physical and social sciences with designers and artists to develop a new approach to the design and innovation of "living" materials. Contributors included Alexandra Carr, Professor Tiago Moreira (Durham University) and the BSI's Dr Margarita Staykova. It was funded by the Durham IAS and the Royal Society.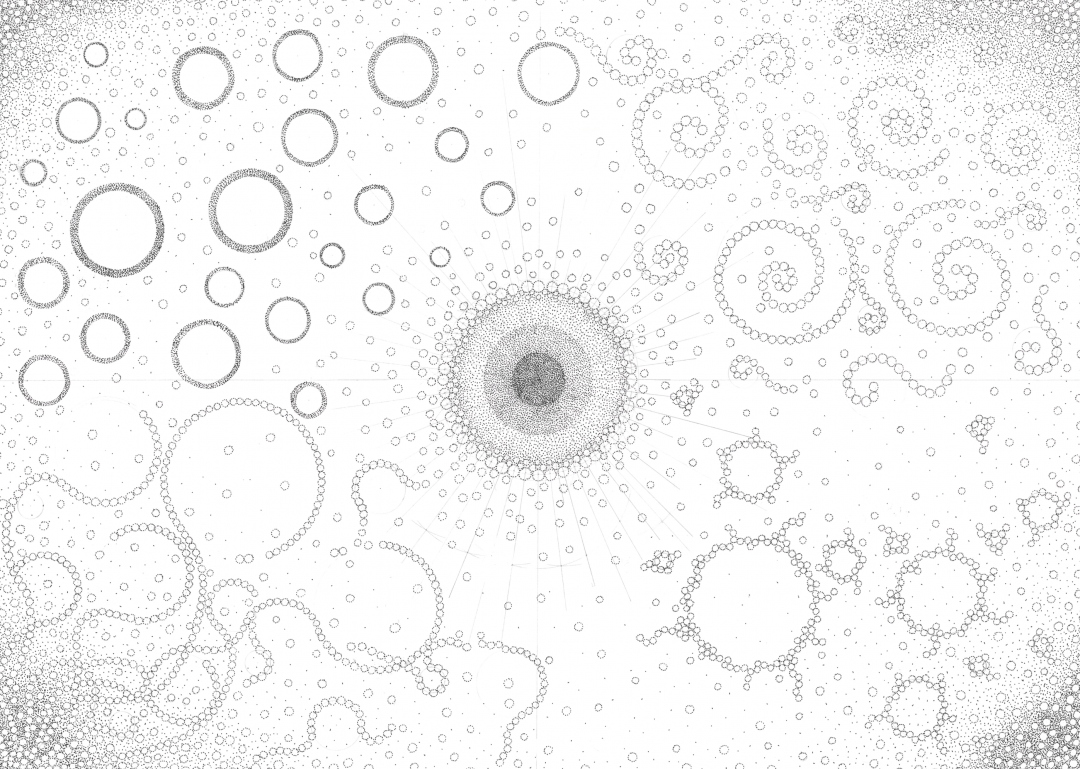 Haiku my Research
In early 2021 our Early Career Researchers laid down a challenge to capture the essence of real-time research as a haiku. The entries were were judged by a panel including poet Dr Katharine Goda, Professor of Natural Philosophy Tom McLeish FRS (University of York) and Professor Masao Imaseki (Durham University). The winning haikus covered topics from astrophysics to personal growth through the PhD journey. Below is the winning entry by Cian Rynne from the Durham University Department of Biosciences.