MA Students Produce New Archaeology Exhibition
9 June 2023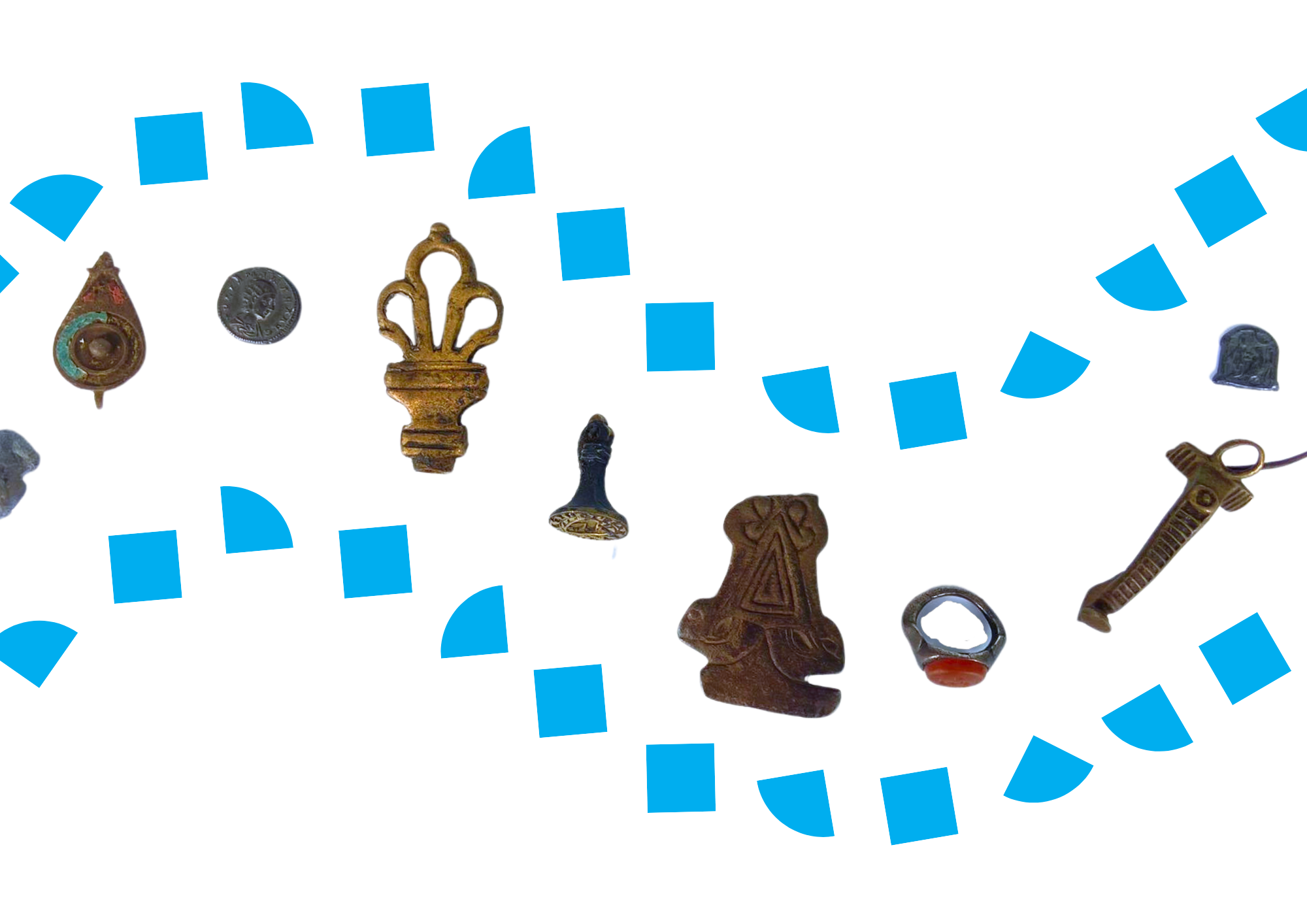 A diverse group of international students, including participants from North America, China and India, have worked together to produce the latest exhibition on display at the Museum of Archaeology. 'Throwing it Out There: The Archaeology of Ritual, Rivers and Rubbish' will open on 15 June. The students have created this exhibition as part of their course, the MA Museum and Artefact Studies, in the Department of Archaeology.
The exhibition includes Bronze Age hoards found in the Durham area, artefacts found in the River Tees at the Roman site at Piercebridge by divers Bob Middlemass and the late Rolfe Mitchinson, and objects recovered at Elvet Bridge by underwater archaeologist Gary Bankhead.
Throughout history and across cultures, water has been seen as having qualities which allow people to connect with other worlds. The new exhibition tells this story by delving into the rich ritual history of the rivers of County Durham.Durham's history as a place of ritual is told through Bronze Age hoards, Roman votive deposits and medieval pilgrim badges, while tales of the lives of Durham's past residents are brought to light through engagement rings, badges and tokens, and the occasional lost child's toy.
The Elvet Bridge collection includes objects from the medieval period to the twentieth century found by underwater archaeologist Gary Bankhead, who calls the exhibition an opportunity for visitors "to marvel at these small things forgotten, the everyday material culture of the citizens of Durham dating back to the time when Elvet Bridge was built in the late-twelfth century".
Megan Shannon, an international student from the United States on the exhibition team, said; "I am not only having fun and making lifelong friends, but learning hands-on skills that I can use professionally in the future".
Dr Mary Brooks who leads the Museum Communications module, explained "the students on the exhibition team are tasked with creating real and virtual exhibitions using the amazing collections of Durham University's museums. This provides them with a real-life opportunity to develop their professional skills, put their ideas into practice and engage with visitors. It is a key step in enabling them to realise their dreams of working in museums around the world."
The team are also producing a four-part podcast, 'Rituals in the Making', that will be made available on the Museum of Archaeology website
The exhibition will open to the public on Friday 15 June and will run until Sunday 12th November 2023. Entry to the Museum of Archaeology is free.
Find out more: