Facilities
Explore our facilities within Palace Green Library, home to the Museum of Archaeology:
Gift shop
Visit the Palace Green Library shop during your visit and discover a beautiful range of gifts, souvenirs and publications inspired by our exhibitions and collections.
You can also purchase Durham University merchandise at the Durham University online shop.
Toilets
Toilets, including an accessible toilet, are located near the reception area on the ground floor.
Further toilets can be found close to The Barker Research Library, including an accessible toilet and baby changing facilities.
Lockers
Visitors may leave their belongings in a locker for the duration of their visit. A £1 coin is required but is returned.
Food and drink
We do not have a café within Palace Green Library. There are a wide variety of places to eat and drink on the World Heritage Site and around Durham City. For more information, visit the This is Durham website.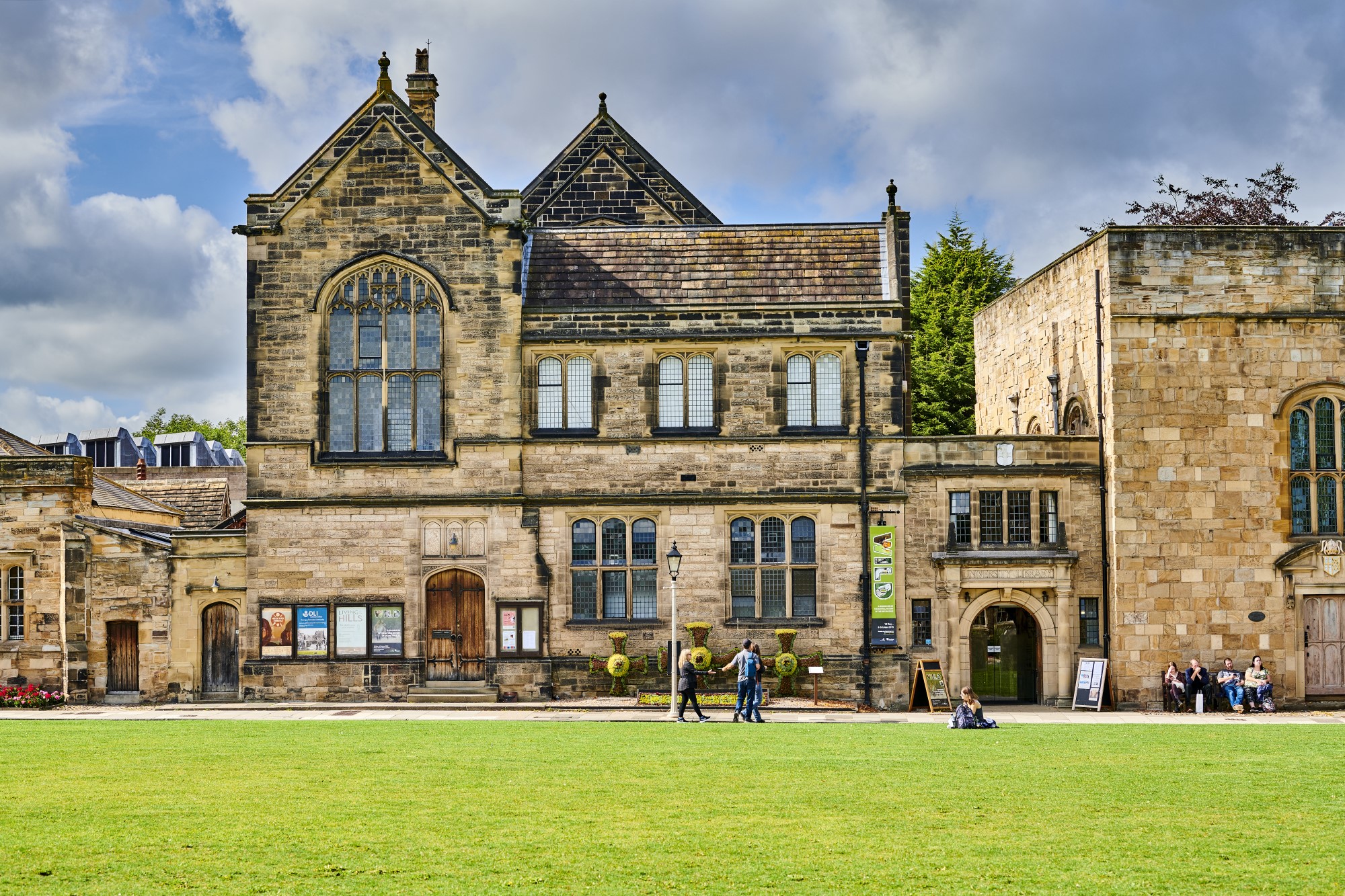 The entrance to Palace Green Library.