Vietnam: A Nation, Not a War
30 January 2015 – 26 April 2015
Palace Green Library
This exhibition mixed historic and contemporary objects from Vietnam with contemporary works by British artist Anthony Key to explore national identity, migration, cultural diversity, faith and belonging in Vietnam. 
Building on research undertaken at Durham University, the exhibition looked beyond stereotypes and familiar associations with the Vietnam War to bring the Vietnamese nation and its diverse groups of people to life.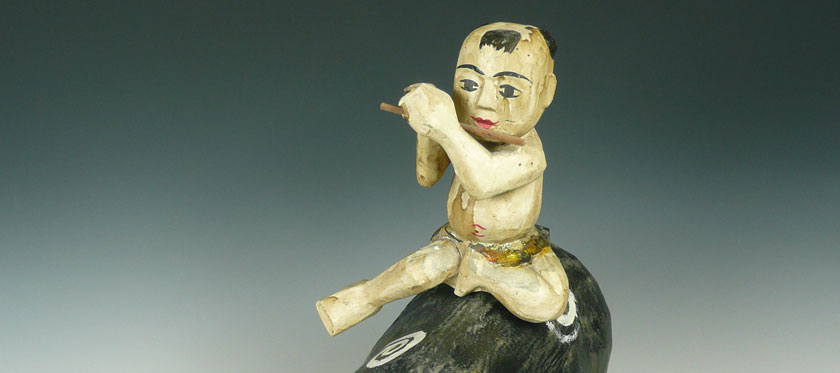 Vietnam boy wood carving.