This exhibition showcases the shortlisted entries to Durham University's fourth annual Student Art Prize.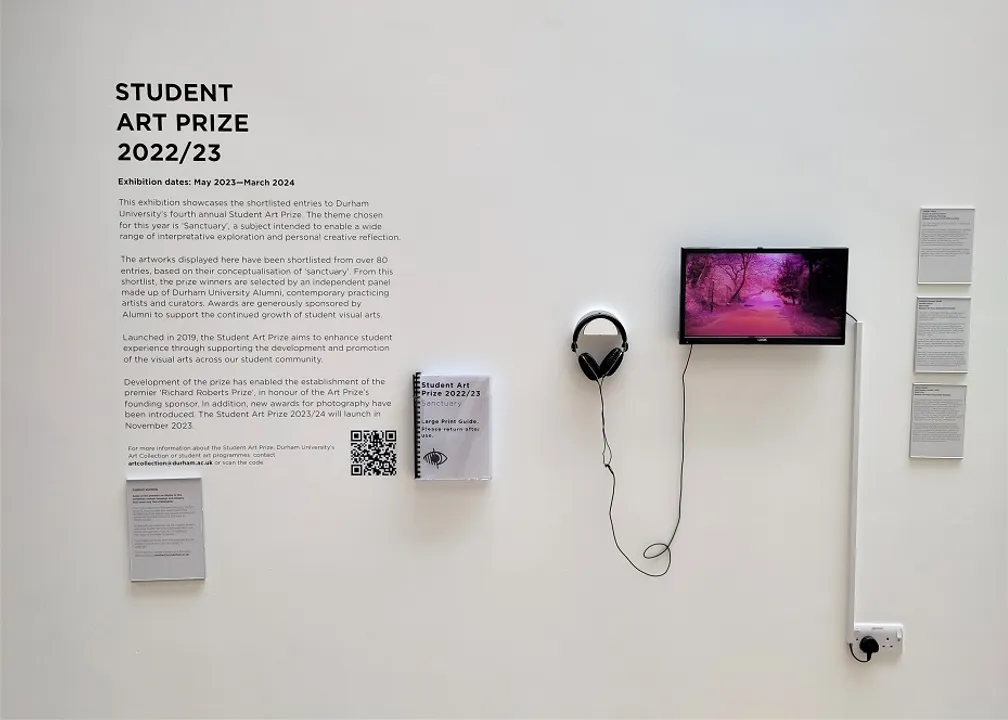 Student Art Prize exhibition in the Palatine Centre
The theme chosen for this year is 'Sanctuary', a subject intended to enable a wide range of interpretative exploration and personal creative reflection. Launched in 2019, the Student Art Prize aims to enhance student experience through supporting the development and promotion of the visual arts across our student community.
The artworks displayed here have been shortlisted from over 80 entries, based on their conceptualisation of 'sanctuary'. From this shortlist, the prize winners are selected by an independent panel made up of Durham University Alumni, contemporary practicing artists and curators. Awards are generously sponsored by Alumni to support the continued growth of student visual arts.
The online version of the exhibition is available at SitC: Art (sitcfestival.org)