As a Part of the Summer in the City Art Festival and the Durham Fringe Festival, come along to Cosin's Library to view 18th century prints inspired by the works of Shakespeare.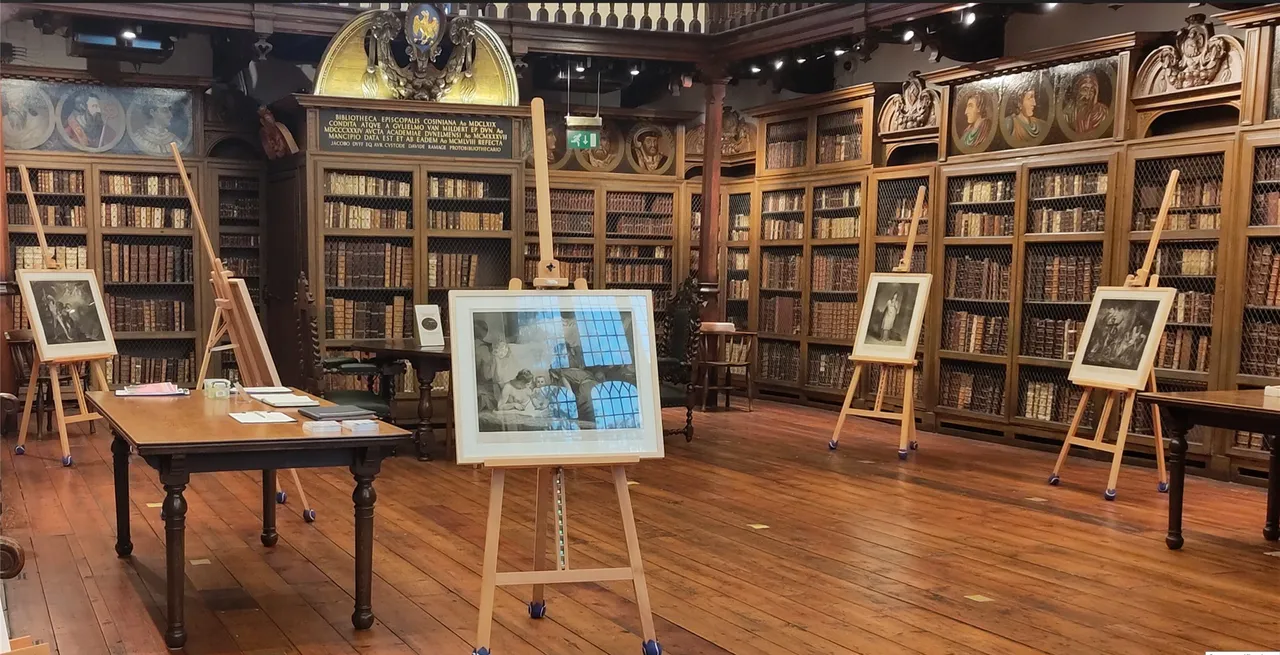 Framing Shakespeare installation at Bishop Cosin's Library
For many in Britain today, Shakespeare is a household name. Theatre companies stage performances of his plays. Scholars study his work in detail. Children read plays as part of their education. The English language is full of words and phrases from his poetry and plays. In 1789, print publisher John Boydell (1720-1804) created the Shakespeare Gallery project in London. For this, well-known artists painted scenes from Shakespeare's plays that celebrated him as a great British author and national treasure. Boydell also turned the paintings into a portfolio of prints, hiring British engravers for this work. On display in this exhibition as part of this year's Summer in the City Festival are prints from this portfolio, with scenes from Macbeth, A Midsummer Night's Dream, and the Taming of the Shrew, all plays being performed at this year's Durham Fringe Festival.