Ocean radioactivity and its impact on the world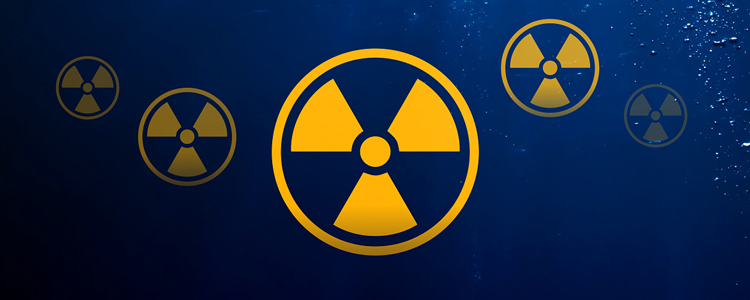 Professor Kostas Nikolopoulos explains how the development of innovative underwater instruments will be a game-changer for monitoring radiation levels in our oceans.
This year, a new four-year project has been launched to monitor radioactivity levels in the ocean. I am working as one of a team of researchers who have been awarded significant funding for the project, named RAMONES.
This environmental and sustainability research will have an impact on a range of related areas, from the edibility of fisheries' produce and the quality of seashore bathing water to the immediate threat of massive radioactivity release in certain areas. There will also be solutions to existing radioactivity monitoring problems in ocean ecosystems, such as in the instance of Fukushima. State-of-the art scalable and mobile solutions for rapid deployment for in situ, real-time, deep underwater radioactivity monitoring will be developed to achieve this.
RAMONES will investigate natural and artificial radioactivity in oceans. Radioactivity monitoring of marine environments is relatively understudied, mainly due to a lack of truly effective and tailored instruments for the reflectivity and specificity of subsea ecosystems.
Members of the research project team come from across Europe, including France, Germany, Greece, Portugal, Spain and the UK. We plan to develop a new fleet of radiation instruments aboard autonomous underwater vehicles, able to perform long-term, continuous, in situ monitoring of radioactivity in the marine environment; to invest in new algorithms, advanced marine robotics and engineering; and to efficiently assess the repercussions events like Fukushima may have on human populations and the environment.
Sensors and methods will be designed by the RAMONES team to create, for the first time, a completely new, state-of-the art, generation of low-power and fast integration-time underwater instruments for radiation measurements in extreme oceanic locations.
I will predominantly be involved in the project from the perspective of forecasting. Our part here in Durham is to create an innovative prototype Decision Support System that will inform key socio-political regional stakeholders, in real time, of imminent risks coming from radioactivity in marine environments: from both natural (e.g. an underwater volcano) and anthropogenic (e.g. nuclear waste disposal, nuclear plant decommissions, deep-water drilling, etc.) sources.
The project is planned to run until December 2024 and I look forward to working with other international experts on such an important but under-researched area.
Read more about the RAMONES project.
More information about Professor Nikolopoulos' research interests.