Welcome to your Durham Alumni Community
A global community of graduates and friends.

Stay connected
Now that you have completed your studies you are part of a global and lifelong network of over 200,000 Durham graduates.
You can enjoy a wide range of continued support and benefits, and we'll help you to stay connected to what's happening in your local community or at Durham, wherever you are in the world. Simply keep your details updated and we can support you, wherever your next adventure may take you.
Connect now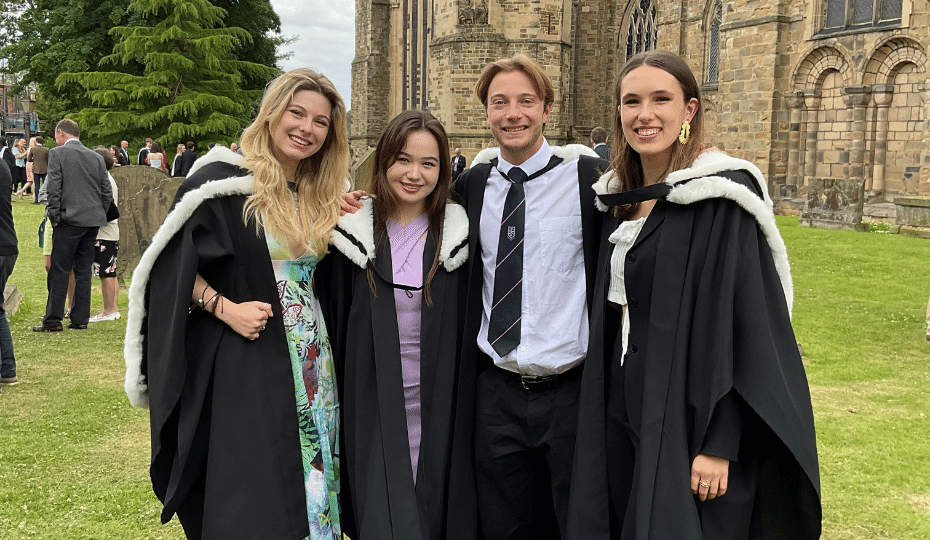 Discover more
Take a look at what we can offer. Your community will always be there to support and we'd love you to help us support others just like you.
Register and Login
What's new?
This year's Durham Fringe Festival saw a superb range of performances across six venues in Durham City.

Stuart Hunt has been appointed as Director of Library Services and Collections and University Librarian. He will begin his role on 1 December 2023.

We've renamed our city centre venue, the Assembly Rooms Theatre, in honour of our former Chancellor and world-renowned opera singer, Sir Thomas Allen. The venue will now be known as the Sir Thomas Allen Assembly Rooms Theatre.
Matriculation ceremonies are held annually to welcome new students to the University.

In an increasingly digital and interconnected world, future university graduates must harness the power of artificial intelligence (AI) to thrive in their respective fields.

Students' positive experiences of teaching, learning and academic support at Durham University are reflected in the latest National Student Survey (NSS).
The Hub and Social Media
Hear from our alumni and everything social.
World Top 100
ranked 78th in the QS World University Rankings 2024
Sports University of the Year
The Times and Sunday Times Good University Guide 2023
12 Subjects
in the World Top 50 (QS World University Rankings by Subject 2023)
Over 330
undergraduate and postgraduate courses