Overview
Dr Joanna Berry
Associate Professor (Teaching) in Entrepreneurship
MBA, PhD
---
Biography
As well as Associate Professor (Entrepreneurship) at Durham University Business School, Joanna is Director (Business, Enterprise and Innovation) of Durham University's Durham Energy Institute ("DEI") and sits on the University COP26 Steering Group. She is Co-Programme Director of the new Master of Energy Systems Management, a joint programme run with Durham's Engineering Department which launches in September 2021. She is Pathway Leader for the MBA Entrepreneurship Pathway and winner of the Durham University Enhancing Learning and Teaching: Digital and Online Learning Award 2019-20.
Joanna is a Board member of the Social Acumen Community Trust (where she focuses on community businesses and social enterprise) and was Regional Chair for the Chartered Institute of Marketing for 7 years and Regional Vice-Chair for the Institute of Directors' North East and Yorkshire branch for 4 years. She is a Governor at Newcastle's Royal Grammar School where she sits on the Strategy Board and the EDI Committee, and she is an International Governor at Gifted Minds International School, Hoofddorp, Netherlands.
Joanna's professional experience runs from her Oxford University law degree in 1985 and encompasses not only law (mostly company and contract, practiced in South Africa from 1985 to 1987) but also science, creativity and technology. These interests are underpinned by significant and long term exposure to new developments in media, marketing and advertising. Joanna's entrepreneurial spirit is underpinned by a deep and broad range of regional, national and international corporate and public sector contacts which she builds into her day to day activities. Her MBA dissertation (Newcastle University) focused on the impact of broadband connectivity on the TV industry, and her PhD - also at Newcastle - took this one step further, looking into the impact of technology on the music industry's business models and value chains.
Her research and teaching interests encompass Problem Based Learning, energy and renewables, innovation, entrepreneurship, big data, ageing and health and the digital/creative industries. She has a particular emphasis on supporting the 'women in STEM' agenda in a variety of ways. She works closely with the External Relations team and undertakes a wide variety of public and media activities on behalf of the School and University.
She is winner of the Scotland, Yorkshire and NorthEast Public Sector/Academia/Not for Profit Category of the 2019 Forward Ladies Awards, was delighted to achieve a position on the Northern Power Women Power List from 2020, and is a member of the NPW Newcastle Power Circle.
Research groups
Media Contacts
Available for media contact about:
Business, Economics & Employment: Entrepreneurship, Innovation, Energy
Energy: Entrepreneurship, Innovation, Energy
Education & awareness: Entrepreneurship, Innovation, Energy
General issues: Entrepreneurship, Innovation, Energy
Regional Affairs: Entrepreneurship, Innovation, Energy
Engineering: Energy systems: Entrepreneurship, Innovation, Energy
Publications
Book review
Berry, J (2004). The global Internet economy. Organization Studies
Chapter in book
Papagiannidis, S, Berry, J & Theodoulou T (2009). A tale of e-business models: from the music to the television industry. In Emergent strategies for e-business processes, services, and implications: advancing corporate frameworks. Lee, I IGI Global. 3: 104-122.
Berry, J (2008). Live Music and Performances in a Virtual World. In Pagani, M IGI Publishing.
Papagiannidis, S Berry, J & Li, F. (2005). Potential Implications of IPv6 for Regional Development. In Encyclopedia of Developing Regional Communities with Information and Communication Technology. Marshall, S, Taylor, W & Yu, X
Conference Paper
Berry, J (2011), Seattle Band Map: mapping the connections between and evolution of Seattle's cultural and artistic relationships, The City: 2nd International Conference - Culture, Society and Technology. Vancouver, Canada.
Berry, J (2011), Culture Crash: Organisational change in the cultural and creative industries in the North East of England, RSA Annual International Conference. Newcastle Upon Tyne.
Berry, J (2004), Possible impact and implications of Internet Protocol 6 on Television Broadcasts, 27th ISBA Conference.
Journal Article
Berry, J (2007). What has been learned from emergent music business models? International Journal of E-Business Research
Berry, J (2006). Building International Communities through Music Industry Value Chains in the Early 21st Centre. British Academy of Management
Berry, J (2006). Technology: promise of threat? The digitisation of the music industry supply chain. Logisitics Research Network, Newcastle Upon Tyne
Berry, J (2005). MVine Ltd A Case Study of a New Digital Music Label from Conception to Launch. International Journal of Cases of Electronic Commerce 2005
Berry, J (2005). The long and winding road? Ebusiness models for small independent record labels. WSEAS Transactions on Information Science and Applications 2005
Berry, J (1999). Globalization of real estate markets in central Europe. European Planning Studies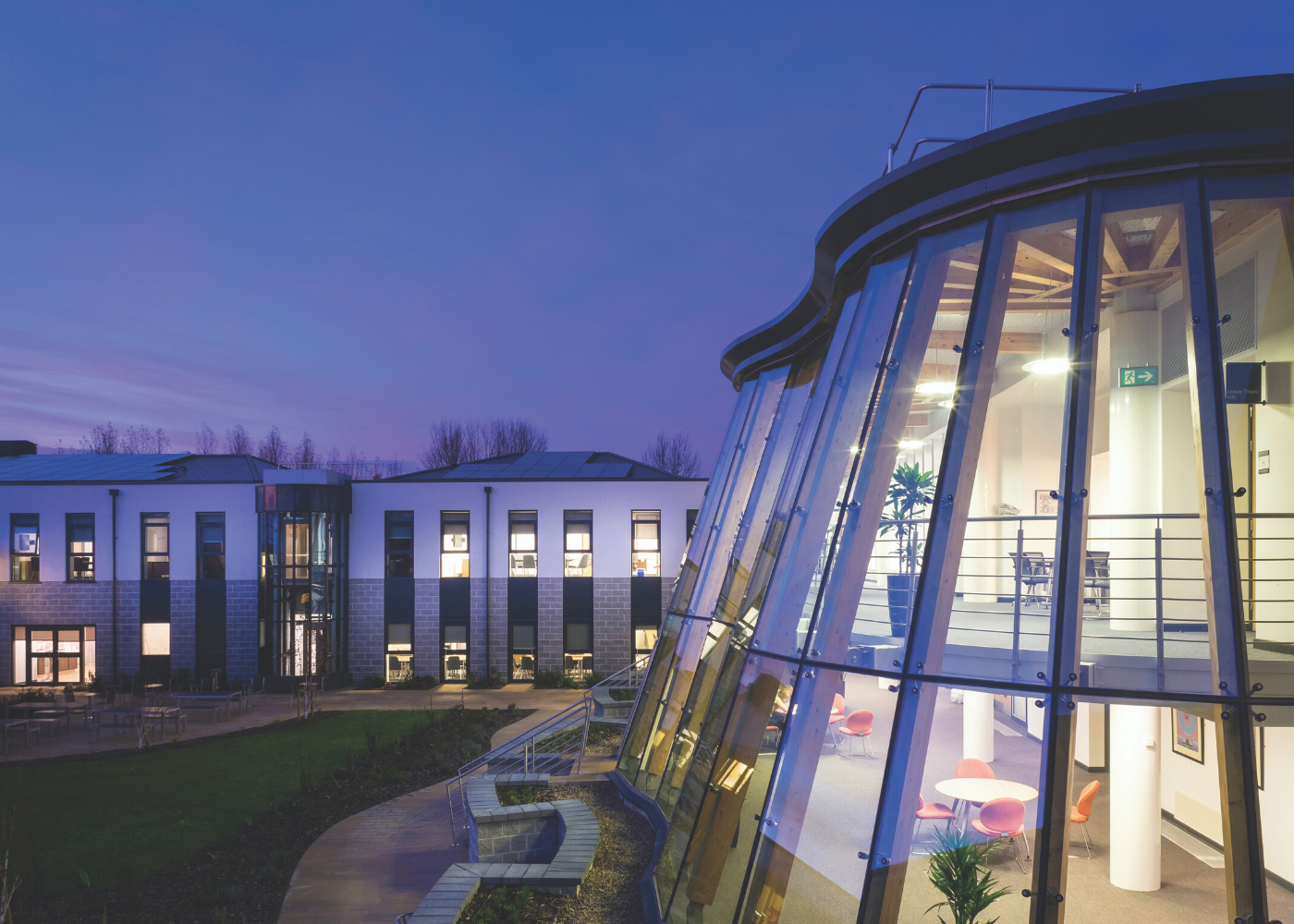 A Top Global Business School
We are an international triple accredited business school. Sharing insights, supporting innovation and teaching tomorrow's leaders. We combine our academic excellence, insightful research and exceptional global business connections, to equip our students to become innovative business thinkers.
About Us