Overview
Prof Konstantinos Nikolopoulos
Professor in Business Information Systems & Analytics
---
Biography
Dr. Konstantinos (Kostas) Nikolopoulos is the Professor in Business Information Systems and Analytics at Durham University Business School.
Dr. Nikolopoulos studied Electrical and Computer Engineering at the National Technical University of Athens (ΕΜΠ) in his native Greece (D.Eng. 2002, Dipl. Eng. 1997). He further completed the International Teachers Programme (ITP) at Kellogg School of Management at Northwestern University (2011). His research interests are Forecasting, Analytics, Information Systems, and Operations.
Dr. Nikolopoulos was Professor of Business Analytics/Decision Sciences at Bangor University for a full decade, and completed three tenures as the College Director of Research (Associate Dean for Research & Impact) for the College of Business, Law, Education, and Social Sciences (2011-2018) in charge of the REF2014 submission for the Business and the Law school. Before that, he was Lecturer and Senior Lecturer in Decision Sciences at the University of Manchester, a Senior Research Associate at Lancaster University and the CTO of the Forecasting and Strategy Unit (www.fsu.gr) in the Electrical and Computer Engineering Department of the National Technical University of Athens (1996-2004). He has also held fixed-term teaching and academic appointments in the Indian School of Business, Korea University, Univerity of the Peloponnese, Hellenic International University, RWTH Aachen, Lille 2, and more recently in Kedge Business School.
Professor Nikolopoulos is an Associate Editor of Oxford IMA "Journal of Management Mathematics" and the "Supply Chain Forum, an International Journal" (Taylor & Francis); he is also the Section Editor-In-Chief for the "Forecasting in Economics and Management" section in the MDPI open access journal "Forecasting".
Professor Nikolopoulos is currently Co-Investigator in two major research grants for a) the GCRF; South Asia Self Harm research capability building initiative (SASHI) project funded by the Medical Research Council in UK (2017-2021), http://sashi.bangor.ac.uk/., and b) the H2020-FETPROACT; Radioactivity Monitoring in Ocean Ecosystems (RAMONES) funded by the EU (2021-2025). In the past he has succesfully bid as PI for more than £0.5M of research grants through the forecasting laboratory (forLAB) he founded and directed in Prifysgol Bangor University in Wales, UK.
Professor Nikolopoulos' work has been consistently appearing in the International Journal of Forecasting (29 outputs) but also in journals for broader audiences including the Journal of Operations Management, the European Journal of Operational Research, and the Journal of Computer Information Systems. His research outputs, citations, and respective research impact can be found at https://scholar.google.co.uk/citations?user=7u7ENCsAAAAJ&hl=en
Research interests
Forecasting
Analytics
Information Systems
Operations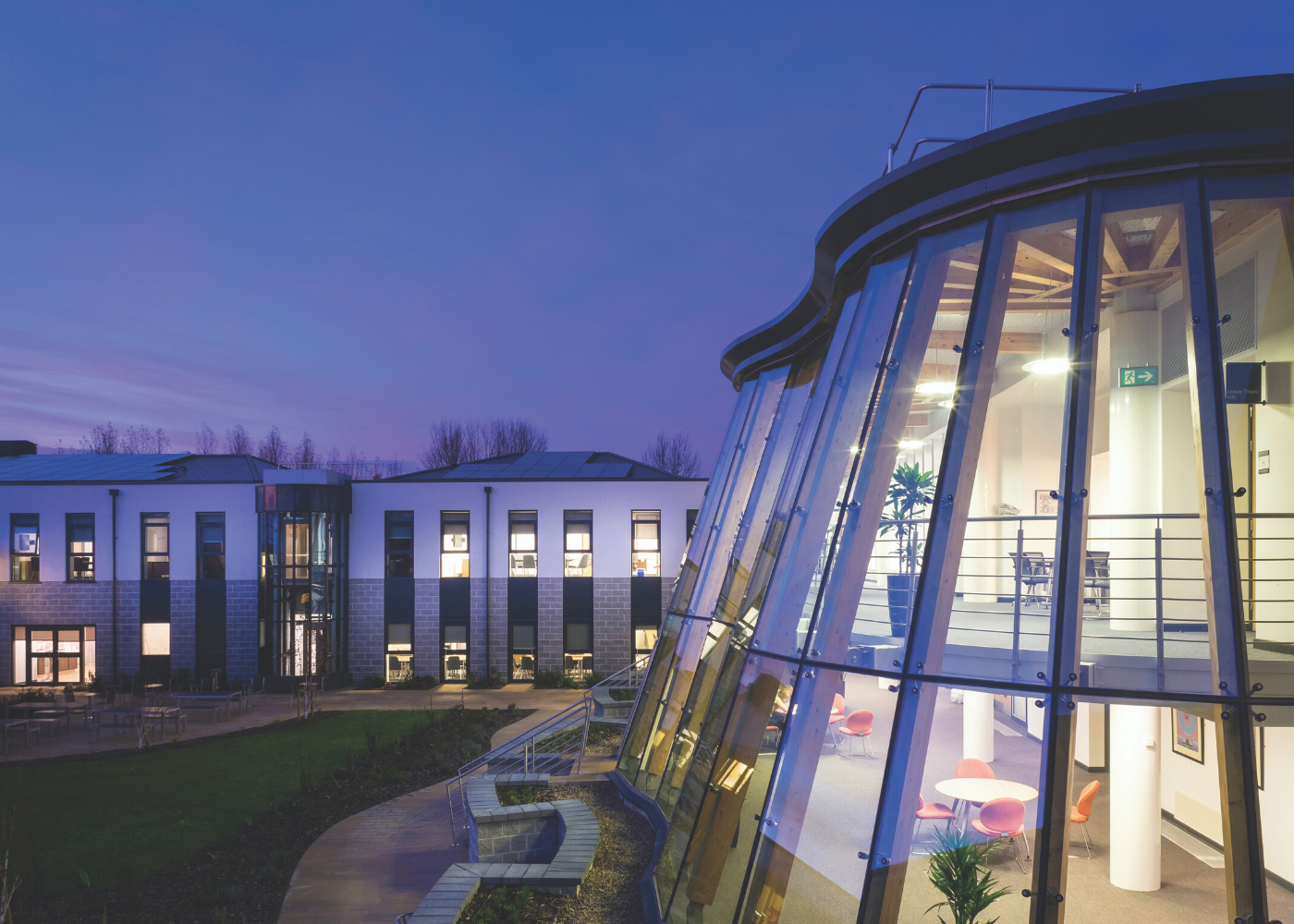 A Top Global Business School
We are an international triple accredited business school. Sharing insights, supporting innovation and teaching tomorrow's leaders. We combine our academic excellence, insightful research and exceptional global business connections, to equip our students to become innovative business thinkers.
About Us