Overview
Professor Mariann (Maz) Hardey
Professor in Business and Computing, Directorate for Advanced Research in Computing (ARC) Institute
BA, MA, PhD
---
Affiliations

| Affiliation | Room number | Telephone |
| --- | --- | --- |
| Professor in Business and Computing, Directorate for Advanced Research in Computing (ARC) Institute in the Business School | Graden Suite, Mill Hill Lane, rm 226 | +44 (0) 191 33 40120 |
| Associate Fellow in the Institute of Advanced Study | | |
Biography
Mariann Hardey is a Professor of Digital Culture, Technology and Business at Durham University Business School. She is also a member of Advanced Research Computing (ARC) at Durham, where her role supports widening participation and accessibility in computing. Mariann is passionate about self-development and learning, with a focus on representation among business leaders and practitioners in the technology sector. She has given numerous presentations at international conferences and events, including the first TEDx event in the United Kingdom, and her work has been featured in international media. Mariann's two most recent books are The Culture of Women in Technology: An Unsuitable Job for a Woman and Household Self-Tracking in a Global Health Crisis. Both have received accolades from tech organisations and the academy. The Culture of Women in Tech forms part of the Master Class curriculum of the UK Government Digital Service to promote employment reform and inclusivity.
Mariann's writing has been featured in The Guardian, The Independent, The Huffington Post, and The Observer. Mariann has appeared on BBC News, Bloomberg, and her research has formed part of BBC Radio 4' The Today Programme and Laurie Taylor's Thinking Allowed. Facebook Etiquette, the award-winning blog authored by Mariann, was the first digital narrative to be presented at the Edinburgh Book Festival.
Mariann holds a PhD. in Sociology and Masters in Women's Studies from her 1+3 ESCR scholarship at the University of York, where she continues to contribute to the research community.
Personal website www.mariannhardey.com
Twitter @thatdrmaz
Areas of Interest for Doctoral Supervision
cultural industries, labour and the gig economy, social media, tech inequalities, mHealth and self-tracking, data-veillance
Research Interests
creative work, theory, qualitative methods, mHealth, self-tracking, data surveillance, action-research, technology
Positions held at the University of Durham
Associate Professor, DUBS, 2019 -
Directorate with ARC, 2013 -
Programme Director for Marketing Masters, DUBs, 2012-2015
Elected member of Senate 2012-2016
Extra duties: Mariann took time away from her career in 2016 to spend time with her baby daughter.
Teaching
Information Systems - Technology, Business & Society - UG core programme
Contemporary Marketing Communications - PG core programme
Selected Publications
MONOGRAPH
The Culture of Women in Tech: An Unsuitable Job for a Women. Published, 2020. Emerald.
PEER-REVIEWED ARTICLES AND BOOK CHAPTERS
Cockshut, L., Hardey, M & Brown, A., 2020. Social innovation and the university: The impact of intervention for the micro creative economy in North East England. Social Enterprise Journal. (special issue)
Slack, D., Hardey, M., and Moubayed, N., 2019. On the Hierarchical Information In a Single Contextualised Word Representation. Association for the Advancement of Artificial Intelligence (www.aaai.org)
Lang, J., Harris, S., Hardey, M. McCafferty, J., McLeish, T., Shoura, M., Ranson, N., and Real, A. 2019. Securing the future of Research Computing in the biosciences. PLOS Biology. (Open Access).
Hardey, M. 2019. Gender and technology culture: Points of contact in tech cities. Sociological Research Online. (online, ahead of print copy).
Hardey, M., 2019. On the Body of the Consumer: Performance-Seeking with Wearables and Health and Fitness Apps. Sociology of Health and Illness.
Hardey, M. 2019. Theorising Women & Leadership. Different spaces, different conversations: Women in Tech. Journal Gender in Management (Special Issue).
Ilich, K.L. and Hardey, M., 2018. 'It's all about the packaging': investigation of the motivations, intentions, and marketing implications of sharing photographs of secondary packaging on Instagram. Information, Communication & Society, pp.1-19
Hardey, M. and Atkinson, R., 2018. Disconnected: Non-Users of Information Communication Technologies. Sociological Research Online, pp.136-148.
Hardey, M. Theorising and researching gender and digital leadership in "tech cities". In Cunningham, C. M., Crandall, H. M., & Dare, A. M. (Eds.). (2017). Gender, Communication, and the Leadership Gap. IAP: pp.291-312.
1Smith, H., Hardey, M., Hardey, M. & Burrows, R. (2016). Social Cartography and 'Knowing Capitalism' Critical Reflections on Social Research and the Geo-­Spatial Web. In The Sage Handbook of Online Research Methods. Fielding, Nigel G., Lee, Raymond M. & Blank, Grant London: Sage. pp.596-610.
1Hardey, M. 2015. Social Media and Data Aggregation. The International Encyclopaedia of Digital Communication and Society. Wiley.
Hardey, M. 2014. Marketing narratives: Researching digital data, design and the in/visible consumer. In Big Data? Qualitative Approaches to Digital Research (pp. 115-135). Emerald Group Publishing Limited.
Hardey, M. 2014. Social Network Analysis in a Digital Age. Encyclopaedia of Social Network Analysis and Mining, pp.1830-1832.
Branley, D., Covey, J., & Hardey, M. (2014). Online surveys: Investigating social media use and online risk. SAGE.
Hardey, M. 2013. Special Issue Editorial: Re-asserting the social media contribution to the theory and practice of market research. International journal of market research 55(6): 751-754.
Hardey, M. 2012. New visions: Capturing digital data and market research. International Journal of Market Research, 54(2), 159-161.
Hardey, M. 2011. How Rules of Acceptable Behaviour Enlighten our Digital Interactions – The Formation of Facebook Etiquette. In Psychology of Facebook. Persuasive Technology Lab, Stanford University.
Hardey, M. and Beer, D. Talking About Escape. eds Lovink, G., & Rasch, M. 2013. Unlike us reader: Social media monopolies and their alternatives. INC reader, (8).
Hardey, M. 2011. Generation C: content, creation, connections and choice. International Journal of Market Research, 53(6): 749-770.
Hardey, M. 2011. To spin straw into gold? New lessons from consumer-generated content. International Journal of Market Research, 53(1): 13-15.
Hardey, M. 2011. ICTs and Generations – Constantly Connected Social Lives. In Broadband Society and Generational Changes. Colombo, Fausto & Fortunati, Leopoldina New York: Peter Lang. 97-109.
Hardey, M. 2011. Ubiquitous connectivity: user-generated data and the role of the researcher. Oxford University Press.
Lunt, N., Hardey, M., & Mannion, R. 2010. Nip, tuck and click: medical tourism and the emergence of web-based health information. The Open Medical Informatics Journal, 4, 1.
Hardey, M. 2008. The formation of social rules for digital interactions. Information, Communication & Society, 11(8): 1111-1131.
Hardey, M. 2007. Going live: Converging mobile technology and the sociability of the iGeneration. M/C Journal, 10 (10).
RECENT MEDIA/ RADIO/ EDITORIALS/ AND ESSAYS
"This is what it's like when a covert image of you goes viral online." Mashable. Jul 31, 2019. https://mashable.com/article/covert-photos-strangers-going-viral-twitter/?europe=true
"How the 'x' became a sign of female solidarity in the age of harassment". Mashable. May 14, 2019. https://mashable.com/article/digital-kiss-online-harassment/?europe=true
"Instagram: Beware of bad influencers". The Observer. Feb 3, 2019. https://www.theguardian.com/technology/2019/feb/03/instagram-beware-bad-influencers-product-twitter-snapchat-fyre-kendall-jenner-bella-hadid
"On The Power of Influencers." BBC Tech Tent. Jan 25, 2019. https://www.bbc.com/news/technology-47001461 Also published by BBC World.
"Selfies - disconnection from ICTs", BBC Radio4 Thinking Allowed. https://www.bbc.co.uk/programmes/b0b89kc1 Sociological discussion programme. 'Selfies' – Featured by Laurie Taylor who explores a peculiarly modern representation of 'self'. Also, people who choose to disconnect from ICTs. July 9, 2018.
Thought leadership - Three things we can all learn from people who don't use smartphones or social media, The Conversation. https://theconversation.com/three-things-we-can-all-learn-from-people-who-dont-use-smartphones-or-social-media-103468 September 2018.
SELECTED PRESENTATIONS (INDUSTRY/PUBLIC)
"The Problem of 'Women in Tech'." Research Software Engineering Group Conference, Royal Society, London, February 2020.
"Restructuring Mentoring to Put Women at the Bottom?", GDS, Cabinet Office, London, September 2019.
"Diversity in Tech Practice A Masterclass", Government Digital Service (GDS), Cabinet Office, London, August 2019.
"Digital Policy and Reform." Keynote presentation to Civil Service. Westminster. London. August 2018.
"The killer app: How do wearable and mHealth app users influence the well-being of non-users?" Pubilc Event about Young People and Digital Health. Wellcome Trust. Manchester Media City.
SELECTED GRANTS AND FUNDING INCOME
Hardey, M. (Durham PI). February 2020-October 2022. Creative Fuse North East (CFNE) Knowledge Exchange. This is an interdisciplinary and jointly funded 32-month project supported by the AHRC and ERDF. Funding: AHRC £600k and £1.9 million ERDF, total funding £2.93million.
Hardey, M., Smith, J., Whitton, P. and Davidson, J. 2020. DCAD teaching funding. Shark-tech: Vanished privacy & the Lure of social media project. Funding: Durham Centre for Academic Development (DCAD) £5k. From March 2020.
Hardey, M. (PI)., Cockshut, L. (CI), and Brown, A. (CI), April - August 2019. "MicroCreatives in the Rural Economy." The project draws on an action research approach allowing the research team to record, measure, enhance and analyse the impact of interventional workshops with creative businesses in North East England. ESRC IAA Business Boost Project. Funding: £7,600.
Hardey, M. (PI). Cockshut, L. (CI), and Brown, A. (CI), April - October 2019. "Teach Your Art (TYA)". The Teach Your Art programme is a 5-month programme involving a pedagogically driven and research-informed training programme for creative businesses interested in developing their own creative workshops to sustain local economic development and enhance wellbeing. ESRC DTP Project. Funding: £6,300.
Hardey, M. (Durham PI). April 2016 – September 2019. Creative Fuse North East (CFNE) http://www.creativefusene.org.uk/ Partnered with University of Newcastle, Sunderland, Teesside and Northumbria. Academics work alongside industry, cultural organisations, charities and the public sector, to explore how creative, digital and IT firms can have a sustainable future in the region adding value to the region's broader employment base. Funding: £2.7million.
Hardey, M. (Durham PI). January 2017 - September 2019. Creativity Works (CW). The CW is to initiate Innovation Pilots or iPilots (~£50k each) that focus on the creativity, digital and IT (CDIT) sector in the North East. Funding: £1.5m ERDF.
Research interests
Digital Culture
Women in digital leadership roles
Consumer-generated-content (CGC)
Tech Cities
Digital information systems
Network society
Wearable tech and digital consumption
Social apps
Digital Humanities
Research groups
Awarded Grants
2018: General Purpose Text Understanding using AI engine with Adaptive Sentiment Visualisation(£33780.00 from )
Esteem Indicators
0000: IAS Associate Fellow 2022-2025: Mariann is a Fellow at the Durham Institute of Advanced Study. With Rille Raaper, she is the co-PI for their project ;Risks to Youth and Studenthood in Digital Spaces: Commodification, Transitions and Digital Identities. ;The research investigates young people's participation in image-rich, real-time digital environments such as YouTube, Instagram, and TikTok at a key point in transition from youth to adulthood. ;The project makes use of sophisticated video and image processing technologies. As an IAS Fellow, Mariann represents the University at the highest level internationally through sustained knowledge exchange initiatives with policy and cultural impact.
Media Contacts
Available for media contact about:
Business, Economics & Employment:
Health & Welfare:
Social sciences:
Sociology:
Publications
Authored book
Chapter in book
Conference Paper
Journal Article
Report
Supervision students
Mr Dean Slack
Postgraduate Student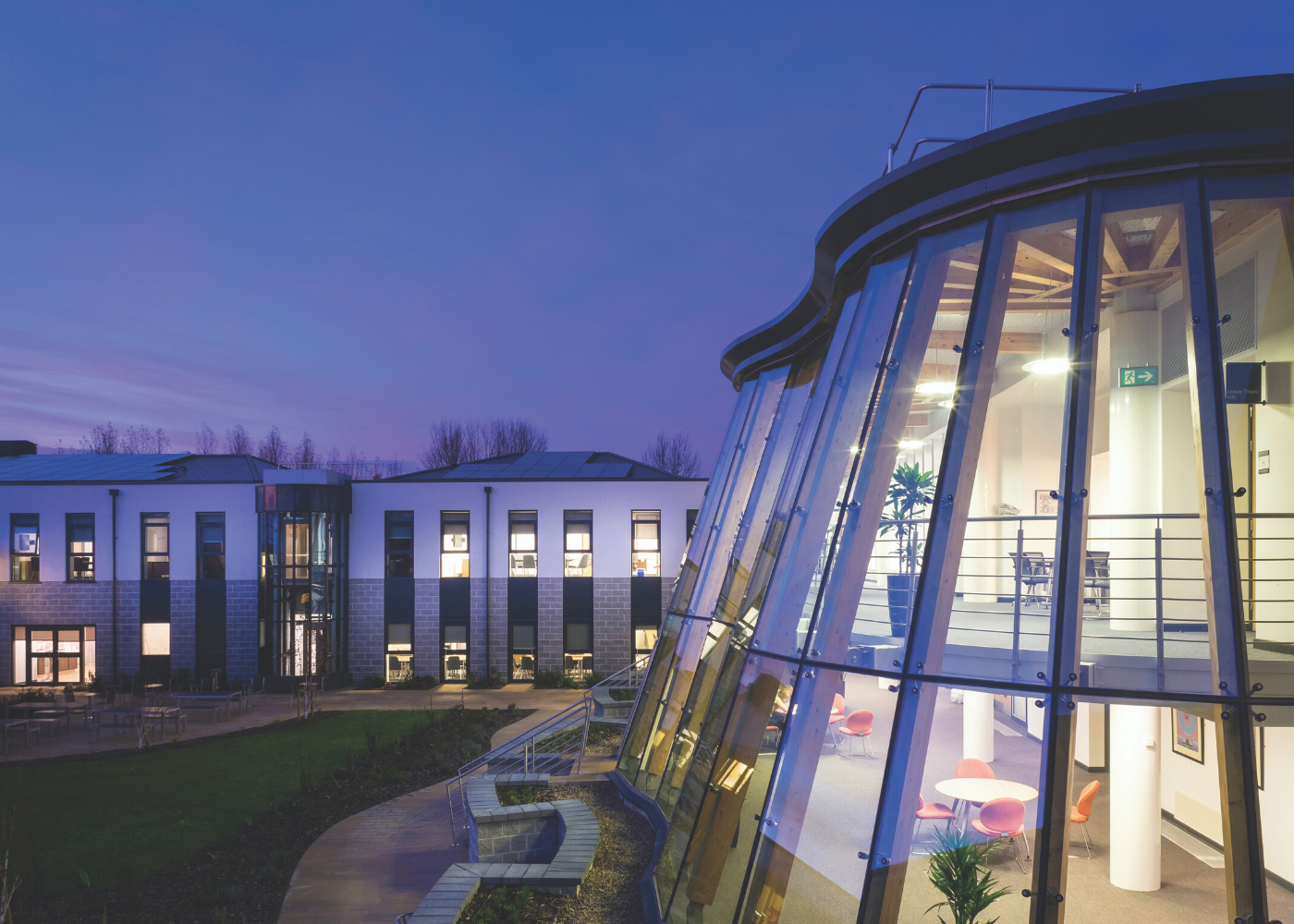 A Top Global Business School
We are an international triple accredited business school. Sharing insights, supporting innovation and teaching tomorrow's leaders. We combine our academic excellence, insightful research and exceptional global business connections, to equip our students to become innovative business thinkers.
About Us