Overview
Dr Stephanie Scott
Associate Professor in Management, Director of the BA (Hons) Business and Management Programme
BBA, MSc, PGCAP, FHEA, PhD
---
Affiliations

| Affiliation | Room number | Telephone |
| --- | --- | --- |
| Associate Professor in Management, Director of the BA (Hons) Business and Management Programme in the Business School | | |
Biography
Dr Stephanie Scott is an Assistant Professor in Innovation and Strategic Management. She holds a PhD in Management Degree from Durham University Business School, which was recognized as an Outstanding Thesis during the 2017 congregation ceremony. She also possesses a Master in Science in Management (International Business) degree (Merit-level honours) and Bachelors of Business Administration (International Business). She is currently a Fellow of the UK Higher Education Academy and holds a Postgraduate Certificate in Academic Practice.
Dr Scott's research focuses on the micro-level processes, social structures, and managerial aspects of knowledge-based communications for innovation emergence. She is particularly interested in the exploration of formal and informal relational governance mechanisms, business model designs, and the enabling/constraining factors of coupled process open innovation network performance. Her research projects have been focused on the transfer of highly specialised technical knowledge and communication with the new product development process context. She regularly disseminates the findings of her work and expertise to benefit a broad range of stakeholders; including several multi-national organizations, SMEs, and local and national policy-makers.
Dr Scott teaches across the different management programmes on offer at Durham University Business School. Her undergraduate Strategic Management is a core module for Management, Marketing, Economics, and Finance/Accounting students. Additionally, this is an optional module available to the broader university as well. It attracts students from the STEM disciplines, who are keen to learn more about the business environment. The module has been well recieved by the students for its practical focus, industrial applicability, and the unique learning community that it provides. She also teaches a masters level Innovation and Technology Management module, in which she uses research-led methods to equip students with an understanding of the process and complexities of managing R&D/Technology Development.
In addition to her modules, she supervises research projects within the UG, MBA, MSc, DBA, and PhD level programmes. She is particularly interested in supervising students who are keen to explore Innovation Performance, Agile Manufacturing, R&D Processes, and/or Strategic Partnerships/Open Innovation Networks. Additionally, she is interested in supervising projects with a context set in FinTech, Blockchain, Artificial Intelligence, Engineering/STEM Management, etc. She is very drawn to the use of social network methodologies, but is skilled in a using a broad range of qualitative and quantitative methods, approaches, and analysis.
Prior to her life in Academia, Stephanie worked within the supply chain functions within the food and beverage industry and was also a marketing operations executive within the online gaming industry. She has been trained in a broad range of industrial technologies; including Red Prairie, Oracle, SAP, TMW, AS/400, SPSS, UCInet, Pajek, Office, Visual Basic, nVivo, Qualtrics, Qualcomm BREW, Netdraw.
Mini Biography
Stephanie is an Assistant Professor in Management. Her research focuses on the management and strategic planning of University-Business Open Innovation Relationships built for New Product Development.
Research interests
Social and Relational Capital
Networks and Innovation
Institutions and Research Policy
Open Innovation and Strategic Partnerships
Knowledge Management/Psychology of Learning
University-Business Strategy Planning
New Product Development
Esteem Indicators
2017: Outstanding Thesis Award: Durham University Business School
2016: Outstanding Contribution to Life: Ustinov College, Durham University
2015: Dean's Award for Excellence: Postgraduate Teaching: Durham University Business School
0000: Editorial Board Member - World Open Innovation Conference (UC Berkeley) :
0000: Governor - Monkseaton High School, North Tyneside:
0000: Invited Speaker - Career Advice for Women, Ustinov Success Series:
0000: Regional Transport Plan Steering Group, Northeast, UK:
Publications
Conference Paper
Plata, Gabriel, Scott, Stephanie & Rincon, Sebastián Aparicio (2022), Exploring the Link Between Product Innovation Capacities and Social Entrepreneurial Venture Emergence, 29th Innovation and Product Development Management Conference. Hamburg, European Institute for Advanced Studies in Management.
Aparicio, S, Noguerra, M, Scott, S, Munoz-Mora, J.C & Urbano, D (2022), Do Country-level Institutions Influence YouTubers as Digital Entrepreneurs?, 2022: 82nd Annual Meeting of the Academy of Management: Creating a Better World Together. Seattle, Washington, Academy of Management.
Omari, Dacosta, Scott, Stephanie & Tsinopoulos, Christos (2022), The Relationship between Quality Management and Product Innovation: A Systematic Review, 29th Innovation and Product Development Management Conference. Hamburg, European Institute for Advanced Studies in Management.
Niemand, T. Scott, S., Kraus, S. & Oberreiner, R. (2020), Let the games begin: Finding the nascent entrepreneurial mindset of video gamers, Hawaii International Conference on System Sciences 53rd Hawaii International Conference on System Sciences. Hawaii, USA., Hawaii International Conference on System Sciences (HICSS), 4735-4744.
Spraul, K., De Marchi, V., Scott, S. A. & Bertels, S. (2018), Mind the Gap: Practices for University-Industry Collaboration to Support Sustainable Innovation, 78th Annual Academy of Management Conference: Improving Lives. Chicago, Illinois.
Scott, S. A. (2017), The scale of institutional influence on innovation networks: A qualitative examination of the effects on University-Business partnerships (Developmental Paper), 31st British Academy of Management Conference: Reconnecting Management Research with the Disciplines. Warwick, United Kingdom.
Scott, S. A., Hughes, M. & Hughes, P. (2016), Adaptive Processes and Relational Complexities: New Contingencies in Open Innovation Network Research, Strategic Management Society Special Conference. Rome, Italy.
Scott, S.A., Hughes, M., Hughes, P. & Burrows, P. (2016), The Relational Complexities of Open Innovation Networks: Mapping The Social Capital within University and Business Research Collaborations, 23rd Innovation and Product Development Management Conference (IPDMC) Crossing Borders and Boundaries: The Changing Role of Innovation/Entrepreneurship. Glasgow, UK.
Journal Article
Working Paper
Scott, S. A., Hughes, P. & Hodgkinson, I. (Planned). Uncovering the psychological antecedents of online gambling intention: A cross-cultural examination of the US/UK online gambler.
Scott, S. A., Hughes, M. & Ellis, N. (Planned). Open Innovation Partnerships as Complex Adaptive Systems.
Yang, W., Scott, S. A. & Small, L. (Planned). The social impact of university-business new product development research collaborations.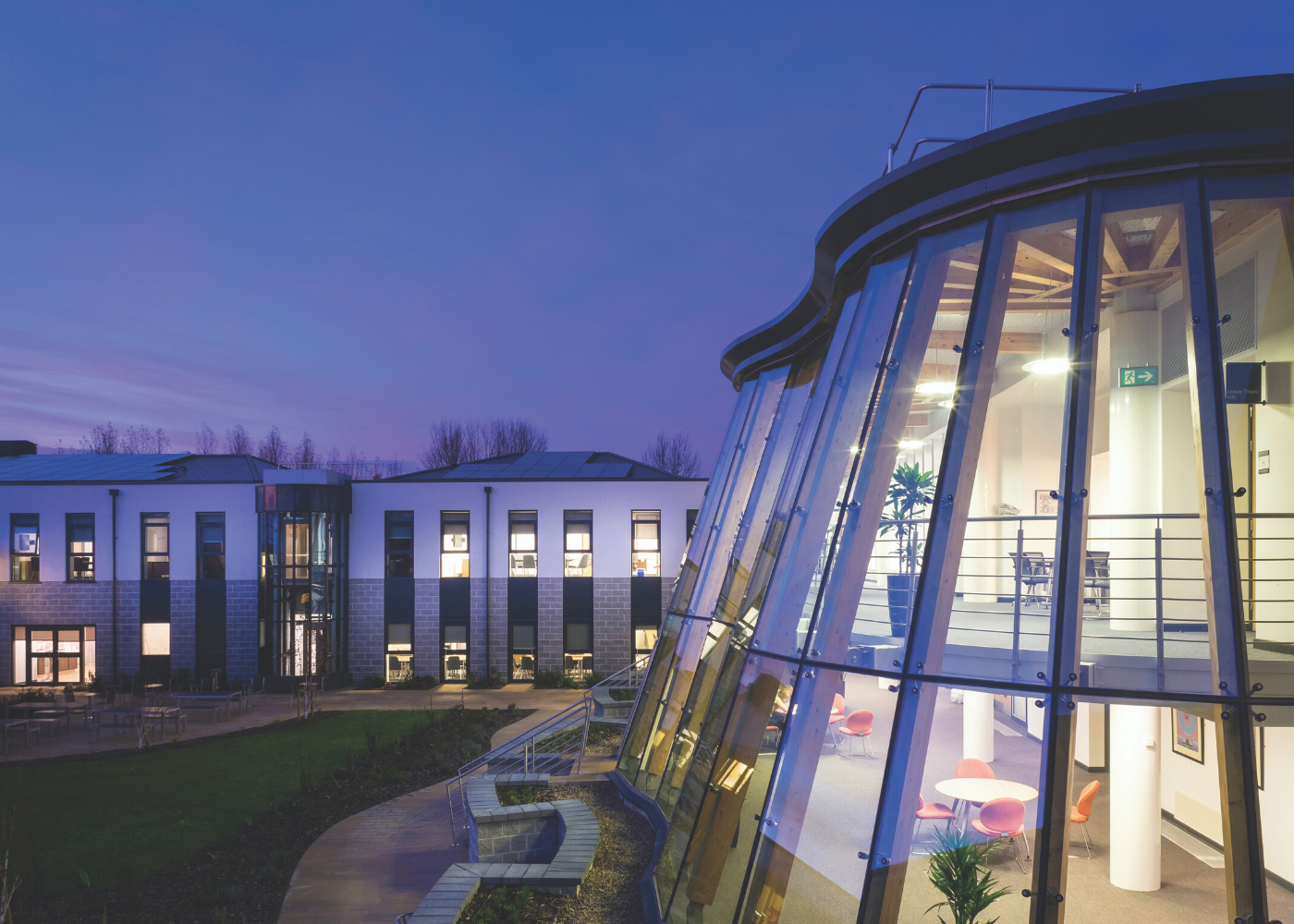 A Top Global Business School
We are an international triple accredited business school. Sharing insights, supporting innovation and teaching tomorrow's leaders. We combine our academic excellence, insightful research and exceptional global business connections, to equip our students to become innovative business thinkers.
About Us