Overview
Professor Susan Hart
Executive Dean of the Business School
---
Affiliations

| Affiliation | Room number | Telephone |
| --- | --- | --- |
| Executive Dean of the Business School in the Business School | MHL 609 | |
Biography
Professor Susan Hart became Dean of Durham University Business School in July 2016. Susan is a recognised expert in product innovation and marketing management, an experienced business school leader and an established adviser to a range of international accreditation bodies and professional associations.
At Durham, Susan brings new energy and leadership to strengthen the Business School's international influence and impact across critical and challenging enquiry, research and teaching and the student experience. She is forging relationships with researchers, staff, students and business partners both in the UK and globally to build on the School's calibre and heritage, and create innovative opportunities to grow the School's distinctive international research and student culture.
Prior to joining Durham, Susan was Dean of Strathclyde Business School, where she led the School to achieve its best results in the Research Excellence Framework in 2014, enhanced provision across the School's nine international centres and built a portfolio of executive education programmes with world-leading companies. During her period of office, Strathclyde Business School gained five year EQUIS accreditation, in addition to AMBA and AACSB re-accreditation. As a member of the University's Executive team, she led the internationalisation strategy for the university and re-designed the institution's approach to marketing.
Susan is a member of the Board of Directors of AACSB, the European Advisory Committee and Accreditation Panel for AACSB, as well as the Executive Committee of the Academy of Marketing. Susan is also a fellow of the Chartered Institute of Marketing, and the Marketing Society, the Royal Society of Edinburgh and the Leadership Trust Foundation. She also regularly works on a number of international business school accreditation panels worldwide.
Susan's research interests include innovation and product-service development, marketing and competitive success and marketing performance measurement. She is the author of over 100 articles, including publications in the Journal of Product Innovation Management and Industrial Marketing Management, and her books include Product Strategy and Management, Marketing Changes and The Marketing Book.
She has been awarded research grants by The Leverhulme Trust, Economic and Social Research Council, Science and Engineering Research Council, Design Council Scotland and the Chartered Institute of Management Accountants, Scottish Enterprise. Susan also sits on the Editorial Board of the Journal of Product Innovation Management and was the Editor of the Journal of Marketing Management (2001- 2011).
Susan is an Advisory Board member of Telecom Ecole de Management in Paris, ESSCA, France, Kemmy Business School, University of Limerick and the Universiti Putra Malaysia. She served on the Board of Directors of The Royal Scottish National Orchestra and the Glasgow Children's Hospital Charity.
Previous posts include Professor of Marketing and Head of Department at the University of Stirling from 1995-98, and Professor of Marketing at Heriot Watt University from 1993-95. In addition, she has worked for a variety of private sector companies, ranging from multinationals to small manufacturers in consumer and industrial enterprises.
Her visiting academic roles have included Griffith University, Queensland; Pennsylvania State University; The University of Murcia in Spain and Delft University of Technology in the Netherlands; Queensland University of Technology, Swiss Management Forum, Zurich; Vienna University of Economics and Business Administration, Austria; Maastricht University Business School; ESC Toulouse; UCD Michael Smurfit Graduate Business School, Co. Dublin.
Follow the Dean on Twitter
View LinkedIn profile
Research interests
Innovation and product-service development
Marketing and competitive success
Marketing performance measurement
Publications
Authored book
Baker, M.J. & Hart, S. (2007). Product strategy and management, 2nd edition. Prentice Hall.
Hart, S. & Baker, M.J. (2007). The marketing book 6th edition. Routledge.
Journal Article
Liu, R., Rindt, J. & Hart, S. (2020). How firms learn in NPD networks: The 4S model. Industrial Marketing Management 89: 446-458.
Centeno,E., Cambra,F.J. Vazquez,C.R., Hart, S. & Dinnie, K. (2019). The interplay between SME owner-managers and the brand as a person. Journal of Product & Brand Management 28(4): 555-572.
Liu, R. & Hart, S. (2011). Does experience matter? A study of knowledge processes and uncertainty reduction in solution innovation. Industrial Marketing Management 40(5): 691-698.
Cambra-Fierro, J.J., Hart, S., Mur, A.F. & Redondo, Y.P. (2011). Looking for performance: how innovation and strategy may affect market orientation models. Innovation: Management, Policy and Practice 13(2): 154.
Story, V., O'Malley, L. & Hart, S. (2011). Roles, role performance and radical innovation competences. Industrial Marketing Management 40(6): 952-966.
Roselender, R. & Hart, S. (2010). Taking the customer into account: transcending the construction of the customer through the promotion of self-accounting. Critical Perspectives On Accounting 21(8): 739-753.
Story, V., Hart, S. & O'Malley, L. (2009). Rational resources and competences for radical product innovation. Journal of Marketing Manager 25(5-6): 461-481.
Bournazos, S., Hart, S. & Polo-Redondo, Y. (2009). Association of FcgammaRlla (CD32a) with lipid rafts regulates ligand binding activity. Journal of Immunology 182(12): 8026-8036.
Cambra-FFierro, J.J., Hart, S. & Polo-Redondo, Y. (2008). Environmental respect: ethics or simply business? A study in the small and medium enterprise (SME) context. Journal of Business Ethics 82(3): 645-656.
Story, V., O'Malley, L., Hart, S. & Sakerm J. (2008). The development of relationships and networks for successful radical innovation. Journal of Customer Behaviour 7(3): 187-200.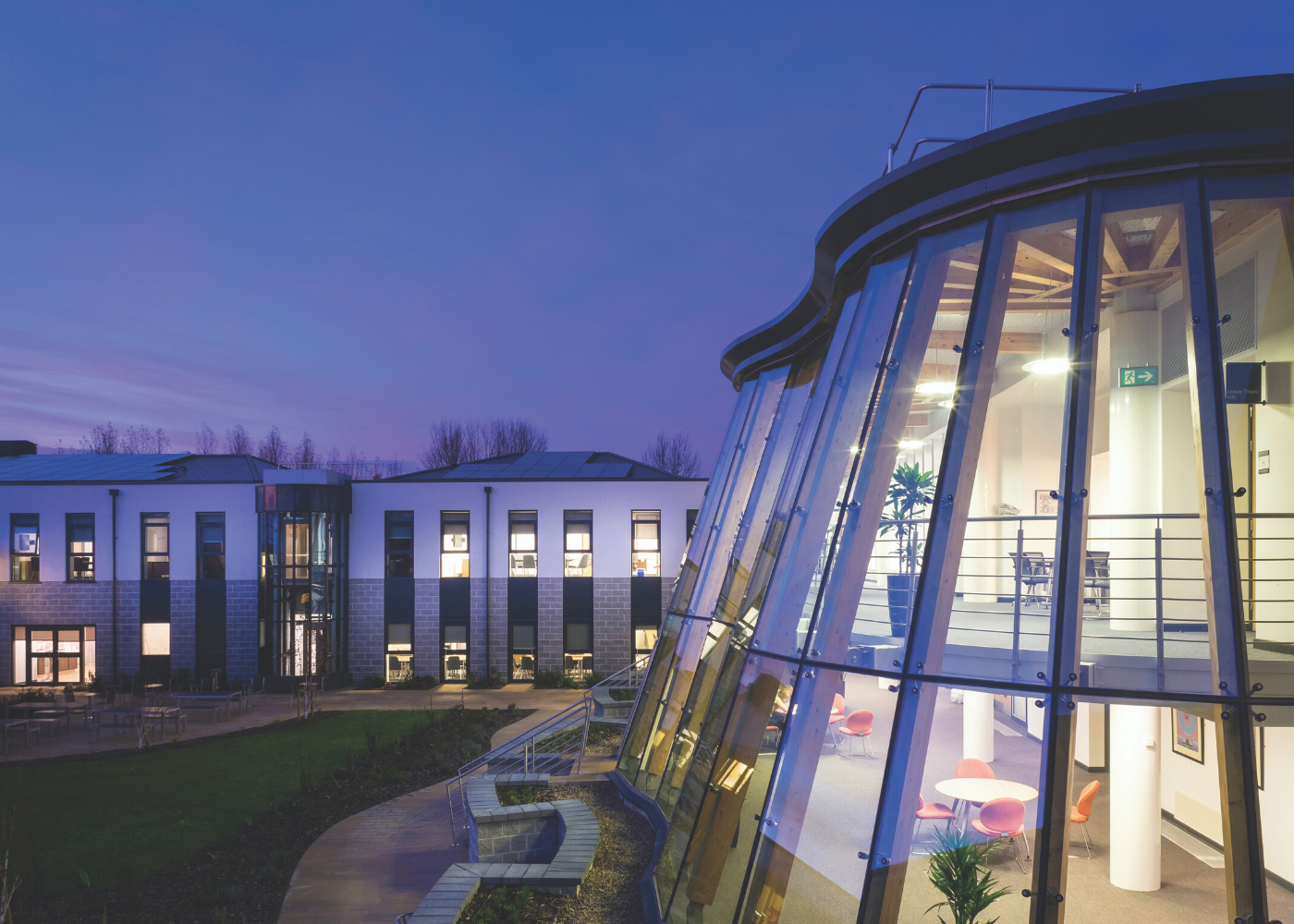 A Top Global Business School
We are an international triple accredited business school. Sharing insights, supporting innovation and teaching tomorrow's leaders. We combine our academic excellence, insightful research and exceptional global business connections, to equip our students to become innovative business thinkers.
About Us