Overview
Associate Professor in Marketing and Management Zsófia Tóth
Associate Professor in Marketing and Management
BA, MSc, PhD, FHEA, MAC
---
Affiliations

| Affiliation | Room number | Telephone |
| --- | --- | --- |
| Associate Professor in Marketing and Management in the Business School | | |
Biography
Zsófia joined DUBS as Associate Professor in Marketing in September 2021. Her research focuses on business networks, the building and development of interorganisational relationships, and how firms manage innovation, tensions, and organisational attractiveness in networks. She is also interested in novel methodologies such as fuzzy set Qualitative Comparative Analysis, Necessary Condition Analysis and Social Network Analysis. Her PhD was on organisational attractiveness in networks that she completed in 2015 at the Manchester Business School (now Alliance Manchester Business School), University of Manchester. She graduated at Corvinus University in 2009 (MSc with distinction with majors in 1) Business and Management and 2) Communications) as well as at Lóránd Eötvös University in 2011 (BA in Philology with Specialisation in Art History), Budapest, Hungary. Prior to becoming an academic, she worked in market research (in Hungary), for NGOs (in Hungary and Austria) and branding (in Switzerland). Prior to joining Durham, she worked at the Nottingham University Business School, University of Nottingham as Assistant Professor in Marketing between 2015-2021, where she taught (among some other subjects) Business-to-Business Marketing for MSc, PhD and MBA students in the UK and on the Singapore MBA programme of Nottingham University both in-person and online. From 2019 she holds Fellowship in the Higher Education Academy. During her time at Nottingham, she was awarded with ESRC Impact Accelerator Funding, a British Academy Small Grant and funding from the Digitally Advanced Services (DEAS+) group. As part of her funded work, she led a research team to support the digital innovation of the charity Relate (Nottinghamshire) to accommodate to the changed circumstances of the Coronavirus pandemic. Also, she has been active in impact creation with local small- and medium-sized firms in the Midlands, especially in the field of organisational attractiveness in networks, including digital presence. She had NDAs with large organisations too, such as in aerospace and the automotive industries. She is a visiting academic at Rotterdam School of Management, Erasmus University, the Netherlands. She serves on the editorial and review boards of Industrial Marketing Management (IMM) and the Journal of Business Research (JBR). She received Distinguished Reviewer Award from JBR in 2016 and together with her co-authors Best Paper Award at the Spring Servitization Conference in 2020 for the study on managing tensions in digital servitization. She completed her Diploma in Coaching at the University of Cambridge in 2021 and became Member of the Association for Coaching (MAC).
Mini-Biography
Zsófia is an Associate Professor in Marketing with research interests in buyer-supplier relationships and business networks. She has taught at Undergraduate, MSc, MBA and PhD levels and holds Fellowship in the Higher Education Academy. She enjoys combining theoretical insights, novel methodologies and practitioner challenges for the creation of academic and managerial/societal impact.
Research interests
Networks
Buyer-supplier relationships
Innovation
Buyer/supplier attractiveness
Tensions
Digital business-to-business marketing
Methodologies
Research groups
Marketing and International Business
Publications
Chapter in book
Dul, J., Hauff, S. & Tóth, Z. (2021). Necessary condition analysis in marketing research. In Handbook of Research Methods for Marketing Management. Nunkoo, R., Teeroovengadum, V. & Ringle. C. M. Elgar Publishing. 51-72.
Lee, W., Dul, J. & Tóth, Z. (2020). Application of Necessary Condition Analysis (NCA) in hospitality and tourism research. In Contemporary Research Methodology for Hospitality and Tourism. Rasoolimanesh et al. Emerald, London.
Dul, J., Hauff, S. & Tóth, Z. (2019). Necessary Condition Analysis in marketing research. In Handbook of Research Methods for Marketing Management. Nunkoo et al. Elgar, London.
Journal Article
Mrad, Mona, Karimi, Sahar, Tóth, Zsófia & Christodoulides, George (2022). Elite Luxury Experiences: Customer and Managerial Perspectives. Journal of Marketing Management 38(13-14): 1339-1368.
Tóth, Zsófia, Mrad, Mona, Itani, Omar, Luo, Maria (Jun) & Liu, Martin J. (2022). B2B eWOM creation on Alibaba: Signaling through online reviews in platform-based social exchange  . Industrial Marketing Management 104: 226-240.
Tóth, Zsófia, Biggemann, Sergio & Williams, Martin (2022). Unintentionality in market shaping – A multiple case study of touring exhibitions from New Zealand, Australia, and the United Kingdom. Industrial Marketing Management 103: 117-129.
Tóth, Z., Caruana, R. Gruber, T. & Loebbecke, C. (2022). The Dawn of the AI Robots: Towards a New Framework of AI Robot Accountability. Journal of Business Ethics 178(4): 895-916.
Tóth, Zsófia, Sklyar, Alexey, Kowalkowski, Christian, Sörhammar, David, Tronvoll, Bård & Wirths, oliver (2022). Tensions in Digital Servitization through a Paradox Lens. Industrial Marketing Management 102: 438-450.
Tóth, Z., Nemkova, E. Hizsák, G. & Naudé, P. (2022). Social capital creation on professional sharing economy platforms: The problems of rating dependency and the non-transferability of social capital. Journal of Business Research 144: 450-460.
Ogundipe, S., Peters, L. D. & Tóth, Z. (2022). Interfirm Problem Representation: Developing Shared Understanding within Inter-Organizational Networks. Industrial Marketing Management 100: 76-87.
Luo, J., Tóth, Z., Liu, M. J. & Yuan, R. (2021). Social media-related tensions on business-to-business markets - Evidence from China. Industrial Marketing Management 93: 293-306.
Martin W., Sergio B. & Zsófia T. (2020). Value creation in art galleries: A service logic analysis. Australasian Marketing Journal 28(1): 47-56.
Tóth, Z., Liu, M., Luo, J. & Braziotis, C. (2020). The role of social media in managing supplier attractiveness An investigation of business-to-business markets. International Journal of Operations and Production Management 40(5, SI): 625-646.
Tóth, Z., Henneberg, S. Naudé, P. & Ruiz, C. D. (2020). Using corporate online references to increase organizational attractiveness: A strategic signaling approach. Journal of Business & Industrial Marketing
Baumers, M., Ashcroft, I., Benford, S., Flintham, M., Koleva, B. Tóth, Z. & Winklhofer, H. (2020). A framework for differentiation in composed digital-physical products. International Journal Mechatronics and Manufacturing Systems
Tóth, Z., Nieroda, M. E. & Koles, B. (2020). Becoming a more attractive supplier by managing references - The case of small and medium-sized enterprises in a digitally enhanced business environment. Industrial Marketing Management 84: 312-327.
Tóth, Z., Dul, J. & Li, C. (2019). Necessary condition analysis in tourism research. Annals of Tourism Research 79: 102821.
Tóth, Z., Peters, L. D., Pressey, A. & Johnston, W. J. (2018). Tension in a value co-creation context: A network case study. Industrial Marketing Management 70(SI): 34-45.
Tóth, Z., Henneberg, S. C. & Naude, P. (2017). Addressing the `Qualitative' in fuzzy set Qualitative Comparative Analysis: The Generic Membership Evaluation Template. Industrial Marketing Management 63: 192-204.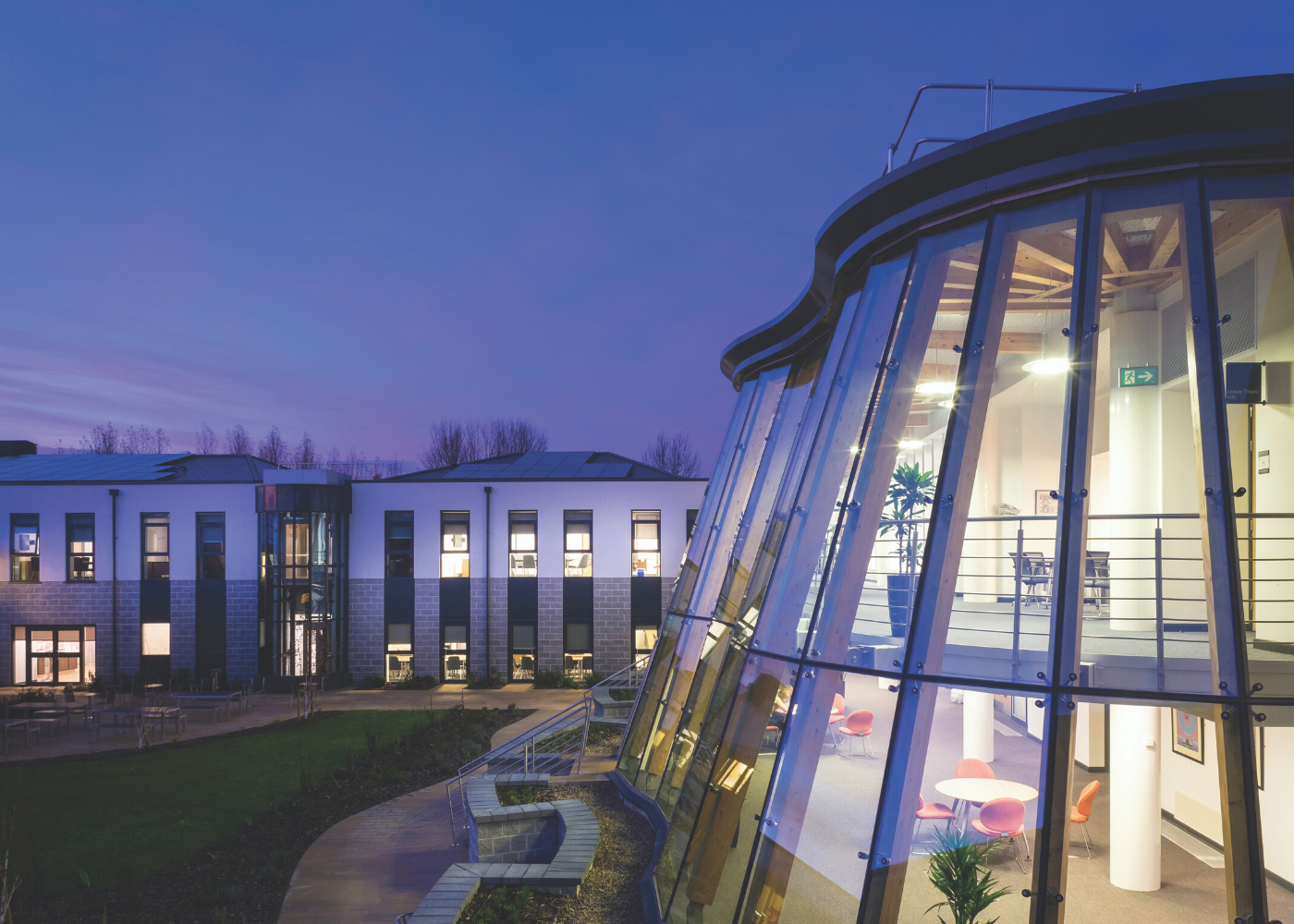 A Top Global Business School
We are an international triple accredited business school. Sharing insights, supporting innovation and teaching tomorrow's leaders. We combine our academic excellence, insightful research and exceptional global business connections, to equip our students to become innovative business thinkers.
About Us