Career Advancement and Leadership Skills
Accelerate your capabilities
The Career Advancement and Leadership Skills module is an integral part of your MBA journey. Designed by identifying what global MBA recruiters demand and in consultation with MBA alumni, you will build and explore the skills and capabilities needed to elevate your global career.
Your key leadership capabilities will be honed and enhanced through your tailored MBA experience to provide you with the practical knowledge and training you need to succeed.
You will also have the opportunity to personalise your development by assessing your own skill levels, setting challenging goals and creating an individual action plan.
The module will contribute to the overall aims of the MBA programme by offering you opportunities to develop your skills and capabilities in the areas of leadership, digital, global and sustainability and ethics.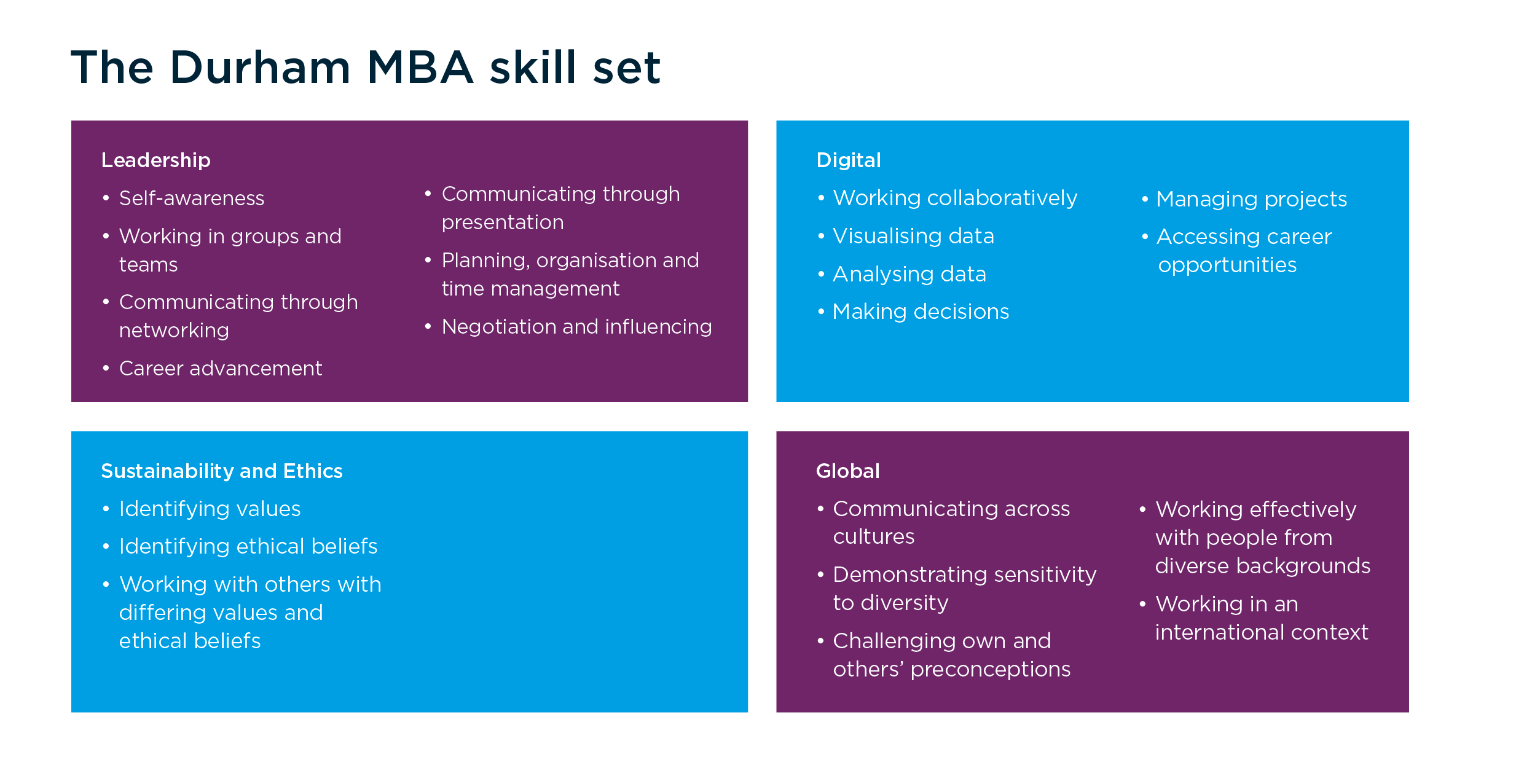 Your Career
Our International, Engagement and Careers team provide a dedicated personal consultancy service to all MBA students and graduates. Whether you're looking to advance your career within your current function or sector, or switching career path, they will support you throughout your programme and beyond.
Enhance your employability - Connecting with business
Through our international business connections, you have the opportunity to engage with companies and alumni from around the world. You will have a fully integrated schedule of activities including our development events, advancement workshops and career interest groups.