European Modernism
European Modernism paved the way for a move towards change. It created new innovations such as symbolism, cubism, and surrealism. Examples in the University art collection include works by Paula Rego, Josef Alber, and Sol Lewitt.
Josef Albers
Josef Albers (1888-1976) was an instrumental abstract artist and colour theorist born in Bottrop, Germany who began his art career at The Bauhaus. After its closure in 1933, Albers relocated to America where he combined his love for 'Hard Edge' American abstract paintings with the traditional European style.
He is best known for his work Homage to the Square which he began in 1950. This saw hundreds of paintings and prints of nestled squares, where he was able to look at colours and chromatic interactions.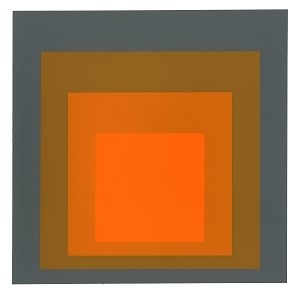 Josef Albers, Formulation Articulation, 1972. Collection of Durham University. © The Josef and Anni Albers Foundation / DACS 2019.
Sol LeWitt
Sol LeWitt (1928-2007) was a conceptual artist born in Connecticut, who rose to fame for his wall drawings and sculptures he called structures. He began his career as a graphic designer before working at the Museum of Modern Art, where he met artists such as Josef Albers and Robert Rauschenberg.
Influenced by the cube, he began by noting clear instructions so others could execute the designs. He created 1,200 works like this, making him different from other artists of his time. The structures he created were variations of geometric shapes constructed from a variety of materials such as concrete and steel.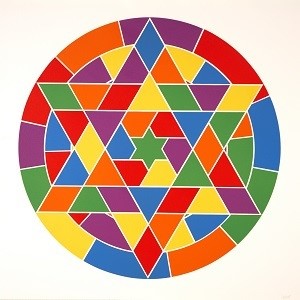 Sol LeWitt, Tondo Stars, 2002. Collection of Durham University. © ARS, NY and DACS, London 2019.