A Good Reputation Endures Forever
A Good Reputation Endures Forever: The Chinese Labour Corps on the Western Front
7 April 2017 - 24 September 2017
An exhibition exploring the role of the thousands of Chinese who risked their lives alongside the British armed forces during the First World War.
96,000 Chinese men volunteered to work for Britain in the First World War as part of the Chinese Labour Corps. They undertook essential and often dangerous work behind the lines on the western front and thousands lost their lives. Yet their contribution was barely acknowledged at the end of the war, and in the years that have followed, they have been largely written out of histories of the war. They have been described as the 'forgotten of the forgotten'.
This exhibition examines the vital role of the Chinese Labour Corps using historic photographs and objects created by the men at the front.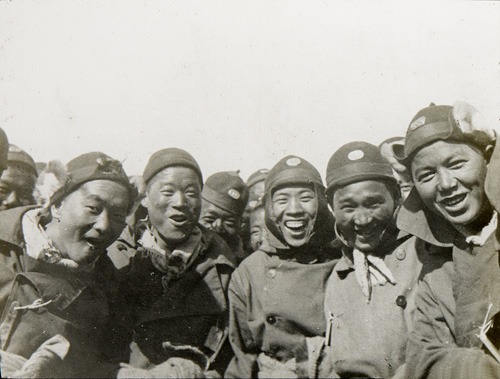 Image caption: © WJ Hawkings Collection, courtesy of John de Lucy