Beauty and Diplomacy: The Malcolm MacDonald Collections
20 October 2017 - 21 December 2017
'I like beauty. I love beauty. I worship beauty in all its earthly forms'. Thus spoke Malcolm MacDonald, whose adventures as a politician, diplomat and colonial administrator were perhaps only equalled by his passionate enthusiasm for the arts and collecting.
The son of Prime Minister Ramsay MacDonald, Malcolm served as a cabinet minister in the 1930s before diplomatic postings to Canada, Southeast Asia, India and Africa. During the Cold War, he became an informal envoy to Communist China, helping to bring about a new era of Anglo-Chinese partnership.
The successful diplomat was only one side of Malcolm MacDonald. The other was a passionate, discerning, but not always shrewd collector. At first devoted to Western art-forms, working overseas inspired Malcolm with new conceptions of beauty from the cultures of Asia and Africa. The collections now housed at the Oriental Museum focus on beautiful objects from across Southeast Asia and his collection of Chinese ceramics spanning 4,000 years of history.
But art and beauty are not just about objects. Malcolm reflected that 'one of the things one collects is people. I have made a fine collection through the last sixty years'. Personal relationships were central to his success as both an eccentric diplomat and eclectic collector. The objects in Malcolm's collections tell of friendships with world statesmen, royalty, master craftsmen and Borneo head-hunters. Malcolm was happiest escaping official life either to the jungles of Borneo, where he became the adopted son of renowned head-hunter Temenggong Koh, or exploring the ancient ruins of Cambodia in the company of his close personal friend King Sihanouk. By looking at these and other stories, this exhibition shows that Malcolm's views on art, beauty and collecting were central to his success as a diplomat.
Malcolm also befriended the Sarawak Chinese photographer, Ken Foo Wong, a pioneer of art photography in Southeast Asia and a Fellow of the Royal Photographic Society. As well as showcasing the objects collected by Malcolm, this exhibition also displays a series of Ken Foo Wong's images of life amongst the indigenous peoples of Borneo, rarely displayed in the UK.
This exhibition has been created in partnership with Alexander Nicholas Shaw of the White Rose College of the Arts and Humanities and the University of Leeds.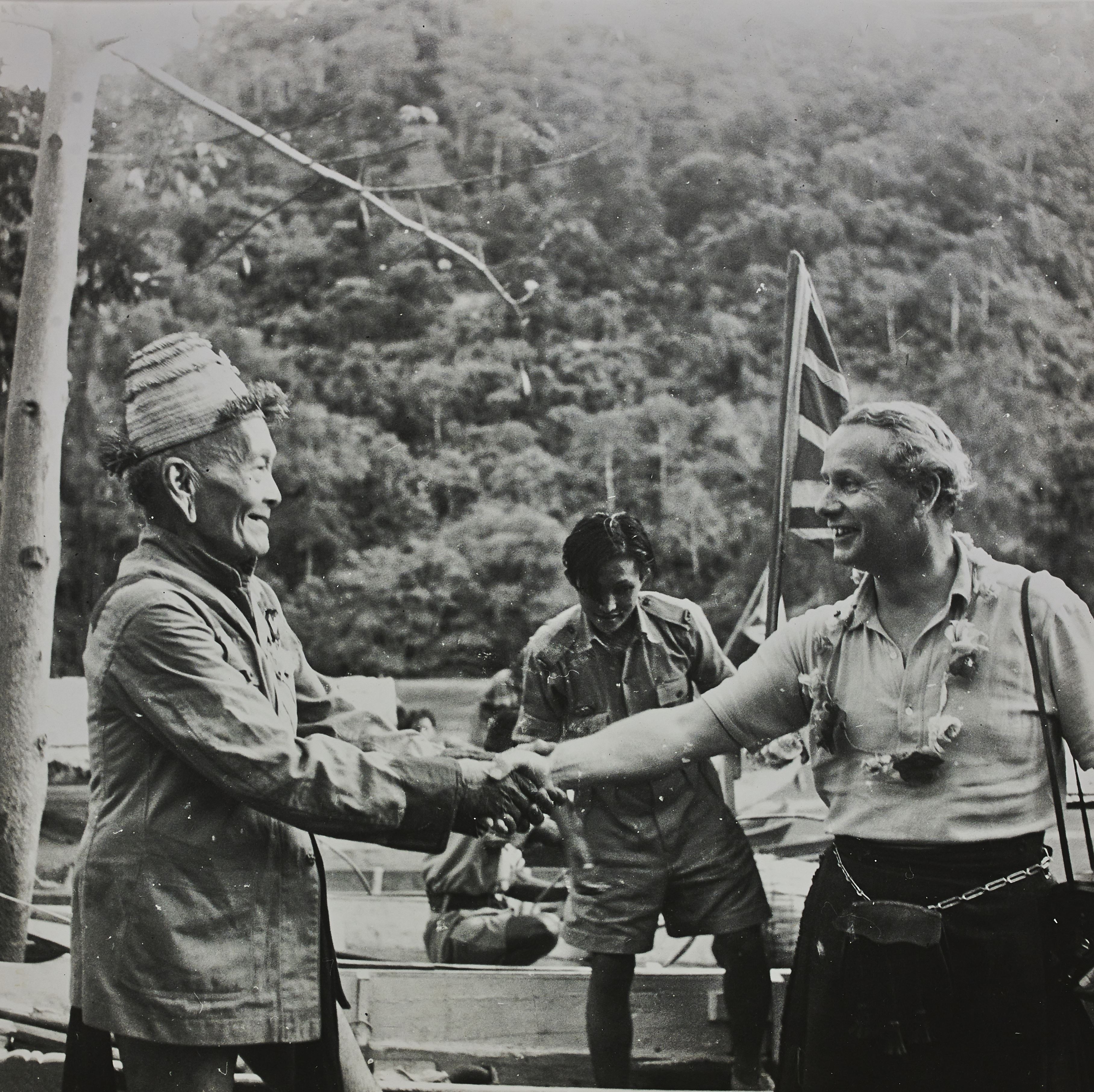 Image caption: Temenggong Koh greeting Malcolm MacDonald © Palace Green Library, Durham University