Contemporary Wood-carved Netsuke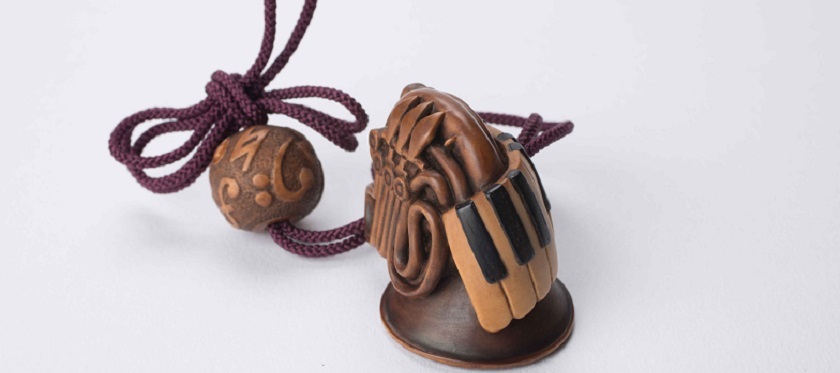 20 January to 14 May 2023 in the Spalding Gallery of Japan
As kimono culture flourished during the Edo Period (1603-1868), netsuke, small carvings, were created as toggles to hold pouches and cases containing tobacco and medicine in place on the obi sash worn with the kimono.
What began as functional pieces to prevent those little suspended containers from falling to the ground evolved into small but highly creative carvings. Today, classic netsuke have gained international acclaim as remarkably detailed carvings. Contemporary netsuke incorporating new subject matter and approaches have also been attracting attention.
Oriental Museum was the only venue in the UK for this international touring exhibition, created by the Japan Foundation. The exhibition showcased contemporary netsuke carved of wood by living netsuke carvers in Japan, including works created by contemporary artists such as Izumi Kato.
Through this exhibition, visitors could appreciate the sophisticated skills and playful minds behind contemporary netsuke as well as its formal beauty and contemporaneity.