Dressed to Impress: Netsuke and Japanese Men's Fashion
9 December 2016 - 21 May 2017
Japan Gallery
A British Museum exhibition featuring a selection of delightfully detailed netsuke and other traditional Japanese male dress accessories.
Netsuke is the Japanese art of miniature sculpture. Originally a practical piece of dress, during the Edo Period (1615-1868 CE) these carvings evolved into an important art form in Japan.
Museums often display netsuke as works of art, acknowledging the great skill used in their creation in wood, ivory, ceramic or metal. This exhibition shows how they were worn as part of a complete outfit. For this reason, in addition to displaying a group of some of the British Museum's finest netsuke, the exhibition also includes a sword, smoking accessories and inro (cases for holding small objects).
Featured alongside the British Museum objects are a selection of netsuke and other accessories from the Oriental Museum's own collection, together with woodblock prints relating to Japanese men's fashion.
This exhibition was developed in partnership with the British Museum and is generously supported by the Dorset Foundation.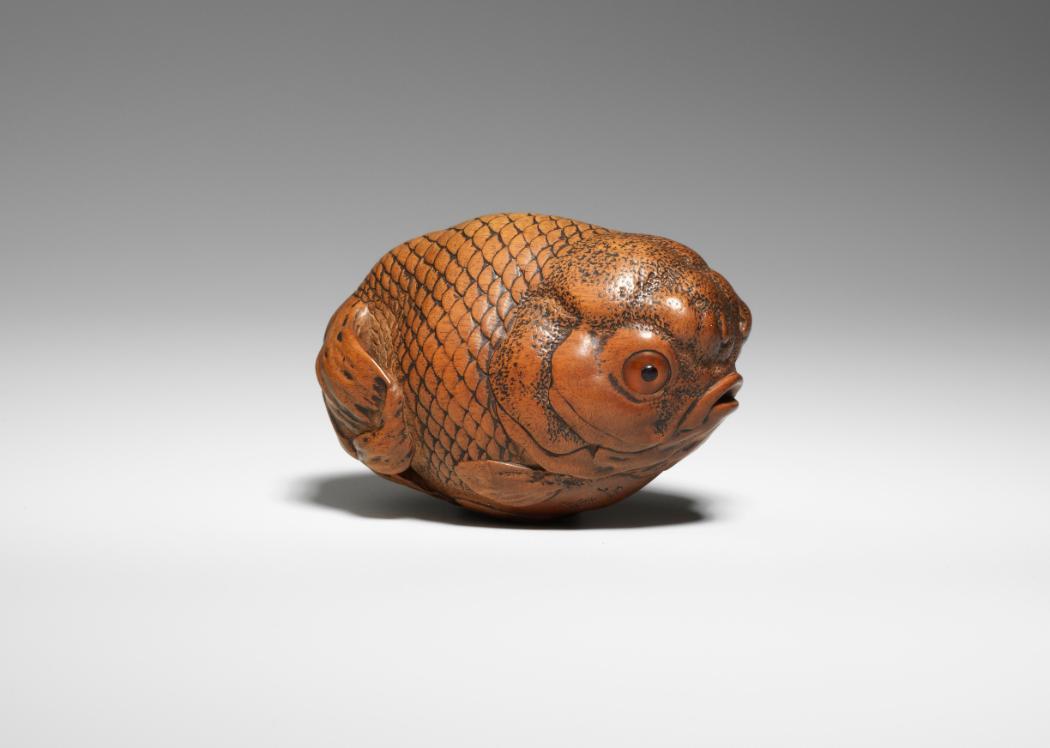 Image caption: Goldfish netsuke, early 1800s © Trustees of the British Museum