Remembering Hiroshima and Nagasaki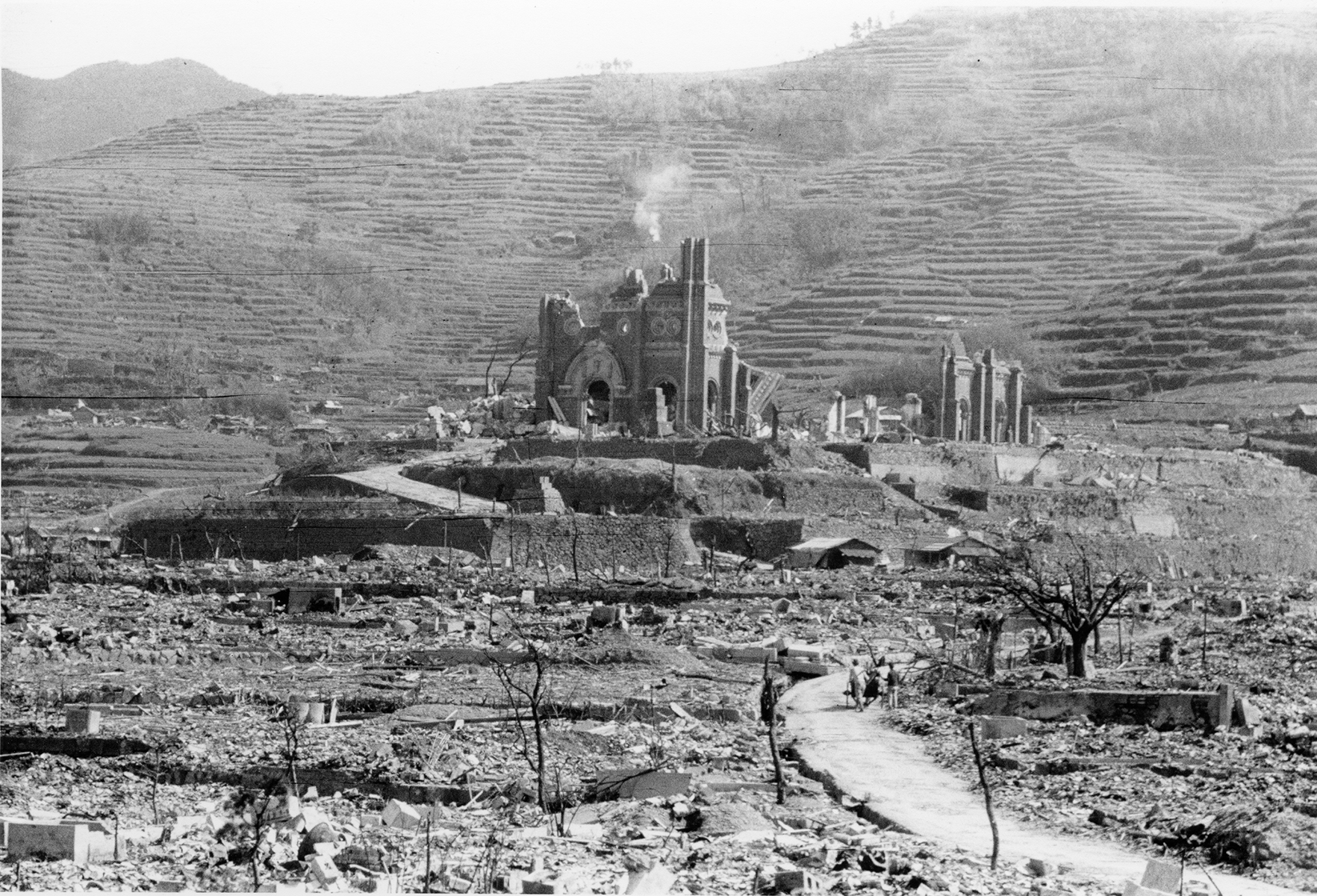 Image: Urakami Cathedral by Shigeo Hayashi, courtesy of the Nagasaki Atomic Bomb Museum
7 June 2023 to 10 September 2023
This moving exhibition, produced in collaboration with the Hiroshima Peace Memorial Museum, highlighted the devastation wreaked by the atomic bombing of Hiroshima and Nagasaki in 1945.
The dropping of the atomic bombs was one of the most significant moments in the Second World War and ushered in the nuclear age.
Since 1995, Hiroshima City has collaborated with institutions in major cities around the world to organise exhibitions to deepen public knowledge of the realities behind the atomic bombs and to convey the devastating impact of this weapon of mass destruction. Included in the exhibition were photographs of everyday life before and after the bombings, alongside objects kindly loaned from the Hiroshima Peace Memorial Museum and the Nagasaki Atomic Bomb Museum. Many of these were donated by the families of the victims, bringing visitors face to face with those who lost their lives.
The exhibition ends with hope, highlighting how the two cities have risen from the ashes of the bombings to spread a message of peace.