The Hills are High
9 February 2018 - 9 September 2018
An exhibition by curator/photographer Lauren Barnes, illustrating the everyday lives of South Koreans over the course of a year.
Mainstream UK media coverage of South Korea often lingers on scenes of protest, military muscle and smartphones. But there is much more to Korean life than such stereotypes suggest, and the country's fine cuisine, colourful celebrations and pop culture are increasingly engaging the attention of Western audiences.
The Hills are High explores the issues of politics and popular culture that are familiar to visitors but goes further to reveal some of the main challenges and joys of life in South Korea today. The exhibition casts a light on how and why South Korea has evolved since the Korean War into the country it is today - one of contrasts and challenges, where traditions coexist with technology, politics with people, and nature with an ever-expanding cityscape.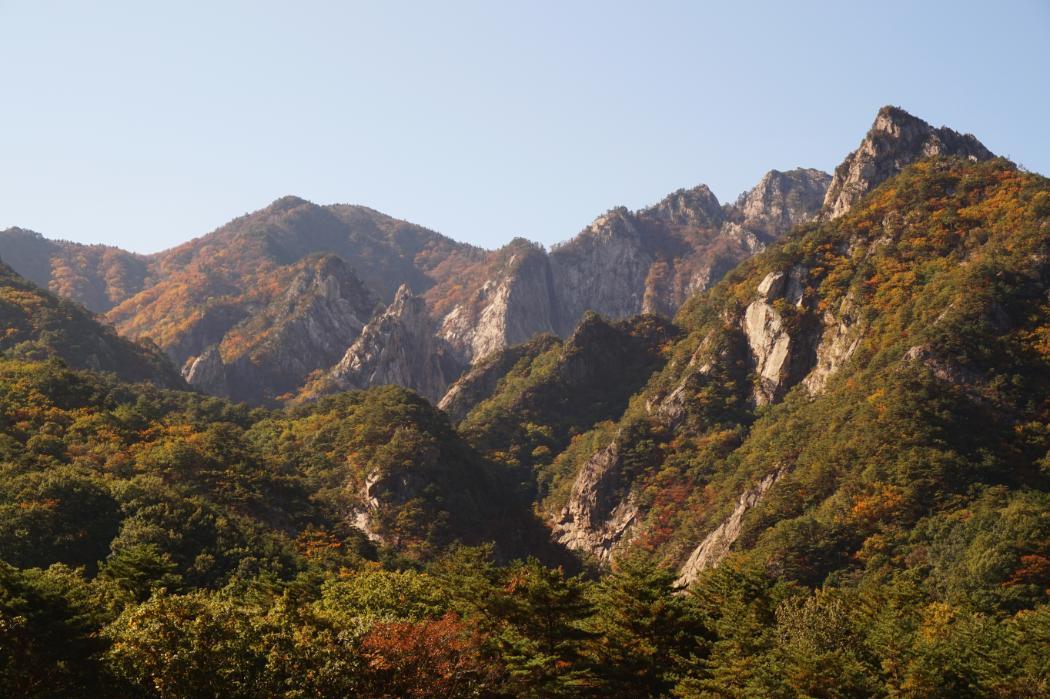 Image caption: Seoraksan National Park, Gangwon, South Korea © Lauren Barnes