Overview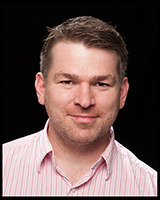 Biography
Background
I am an Honorary Research Fellow within Archaeology at Durham University, where I also gained my PhD at the end of 2020. I am also a Teaching Fellow with the Centre for Open Learning at the University of Edinburgh, and am a Fellow of the Higher Education Academy. My personal Twitter is @AndrewTibbs, and I also manage @RomanScotland where I regular tweet about different aspects of the Roman occupation of Scotland (and occassionally beyond this).
My primary research interest is in Roman and Iron Age Britain, with particular reference to the depth and extent of military engagement in the north of England and Scotland. My research focuses on the use of the road, river and communication networks by the military in northern Britain, and I have a particular interest in the early frontiers in the north as well as the later counterparts of Hadrian's Wall and the Antonine Wall. I am also interested in Roman military landscapes, and how they altered and adapted strategies, buildings and communications to suit the landscape, but also their ability to make the topography work for their own purposes.
My PhD, "An Examination of the Location, Intervisibility, Orientation & Interconnectivity of early Roman Military Structures in Scotland" uses archaeological analyses and GIS to explore the 1st century military installations across Scotland. Little research has been undertaken into the decision to position and orientate a Roman fortification in a certain direction or location, and the implications of this for understanding relationships with and within the wider landscape, and wider Roman military strategies. However, the research undertaken for this thesis indicates that traditionally assumed defensive and symbolic considerations were secondary to the positioning of the fortification towards and adjacent to rivers. The thesis postulates that use of watercourses and river valleys played a significant role in the Flavian invasion of Scotland.
I have a wider interest in frontiers of the Roman Empire, and the parallels which can be drawn between the military operating in different territories, and what can be learnt from this. I have additional interests in remote sensing, particularly LiDAR, and the application of these within Geographical Information Systems (GIS) and various analyses which can be undertaken and can increase archaeological knowledge of the Iron Age and Roman landscapes in north Britain. I am experienced in the use of a range of remote sensing techniques, such as geophysical survey, photogrammetry, LiDAR, and actively use these survey techniques as well as the resulting data in my research. Ever since my early role at Archaeology Scotland, I have been committed to public engagement and education in Roman archaeology, and methods of encouraging and supporting local groups and individuals to engage with their historic environment, helping to create 'citizen archaeologists', while also increasing participation in the subject. As an extension of this, I have recently published a book, Beyond the Empire: A Guide to the Roman Remains in Scotland, which promotes Roman archaeology in Scotland to public audiences.
My thesis is due to be published in 2022.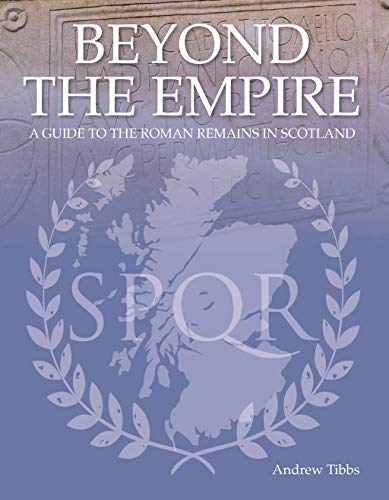 Engagement (Conferences & Lectures)
Conference Paper (proposed) - Congress of Roman Frontiers / 25th Limescongress: Nijmegen | Doon the Watter: The Ports, Forts, and Camps of Caledonia
Conference Paper (accepted) - Roman Archaeology Conference | Rediscovering the Bodotria and Clota: Re-examining an 18th Century Account of Lost Roman Sites 2022
Lecture - Altogether Archaeology | A Grand Tour of Roman Scotland
Lecture - Teesside Archaeological Society | A Grand Tour of Roman Scotland 2020
Paper - Roman Northern Frontiers Seminar | Roman Scotland: The Undiscovered Country
Paper - Roman Archaeology Conference (RAC) Edinburgh | Facing the Enemy: The Orientation of Early Frontier Fortifications Towards Water
Paper - Theoretical Archaeology Group (TAG) Deva | Roman Scotland: The Undiscovered Country? 2018
Lecture - Antioch Society | Roman Curios and Missing Forts in Northern Britain
Conference Organiser | Theoretical Roman Archaeology Conference (TRAC) Durham 2017
Lecture Series Organiser | The Birley Lectures on Roman Britain
Lecture - The Birley Lectures on Roman Britain | The Roman Curios and Missing Forts of Northern Britain
Conference Organiser | Edge of Empire Conference
Poster - Roman Archaeology Conference (RAC) Rome | Facing the Enemy: The Orientation of Roman Forts of Northern Britain 2016
Lecture - Manchester Continuing Education Network | Res Publica: Contemporary Images of Political Power
Seminar Lead - Postgraduate Research Seminar (Durham University) | Facing the Enemy: The Orientation of Roman Forts along Hadrian's Wall
Poster - Roman Frontiers Congress/23rd Limescongress - Ingolstadt | Facing the Enemy: The Orientation of Roman Forts of Northern Britain 2015
Lecture - Roman Army School | Facing the Enemy: The Orientation of the Hadrian's Wall Forts 2014
Associations
Teaching Fellow - Centre for Open Learning, University of Edinburgh
Fellow of the Society of Antiquaries of Scotland
Member of the Society for the Promotion of Roman Studies
Member of the Society of Antiquaries of Newcastle upon Tyne
Member of the Cumberland & Westmorland Antiquarian & Archaeological Society
Member of the Roman Roads Association