Overview
Mr Callum Pearson
Research Postgraduate (PhD)
---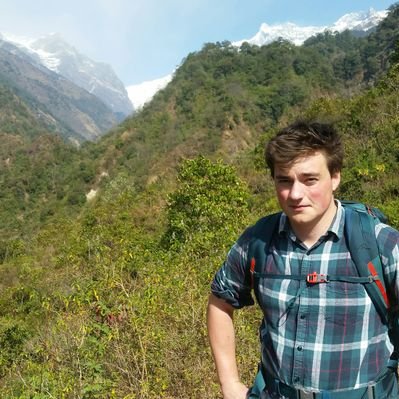 Affiliations

| Affiliation | Room number | Telephone |
| --- | --- | --- |
| Research Postgraduate (PhD) in the Department of Geography | Christopherson | |
Biography
The current flood management approach in Nepal, and in much of the wider Himalayan region, is concentrated at the area of impact and does not to consider potential flood management interventions in the source areas in the upper parts of the catchment. My PhD project is investigating the potential impact of flood management interventions in these source areas through working at the catchment scale.
The project will first analyse the spatial pattern of flood risk generation at the national scale before undertaking detailed modelling of a study catchment to quantify potential flood management interventions. The final outcome of the project is the development of a toolkit that can apply the approach to other locations in Nepal and globally.
My research interests are predominantly focused around flood management and hydrology. I graduated from the University of Glasgow with a BSc in Geography. Following that I have completed an MRes at Durham University and worked for a small flood risk consultancy in Glasgow. For my MRes thesis I used a combination of a physically-based, spatially-distributed hydrological model (CRUM3), a risk-based model focused on hydrological connectivity (SCIMAP-Flood) and stakeholder engagement to develop and model natural flood management interventions at the catchment scale.
Research interests
Flood management
Hydrology
Hydrological modelling
Related Links