Overview
Mr Duncan Hale
Senior Archaeologist
---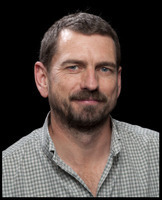 Biography
Duncan has been involved in archaeological fieldwork since 1979 and with commercial archaeology in the UK since 1983. Much experience was gained initially in excavation, field survey, fieldwalking, sediments and phosphate analysis, with a subsequent focus on pollen analysis and excavation. Since 1992, Duncan developed a particular specialism in archaeological geophysics, initially as project manager with a commercial field unit. He was appointed Project Manager at Archaeological Services Durham University in 1999 and is now Senior Archaeologist and Manager of the Geophysical Survey Service.
He has been in archaeological project management roles for 27 years and has directed a number of large multi-component projects, predominantly in northern England. He has undertaken and/or managed over 1,200 geophysical survey projects across the UK and abroad in the last 30 years, the majority of which are undertaken for commercial clients. Since 2013 Duncan has conducted many geophysical surveys in South Asia, particularly in Nepal but also in India and Bangladesh, typically for UNESCO and government projects, with our UNESCO Chair Professor Robin Coningham. Duncan has also led many geophysical surveys as community-based participation projects, as well as designing and delivering training programmes and resources for use on such projects.
Duncan was a consultant for the Historic England geophysical survey guidelines (2008) and a contributor to the Chartered Institute for Archaeologists Standard and Guidance for archaeological geophysical survey (2014, updated 2020). He is a founder member of the CIfA Geophysics Special Interest Group and is also an active member of ISAP, the International Society for Archaeological Prospection. He has an HND in Practical Archaeology from the former DIHE Weymouth and a BA in Prehistory and Archaeology from Sheffield University.