Overview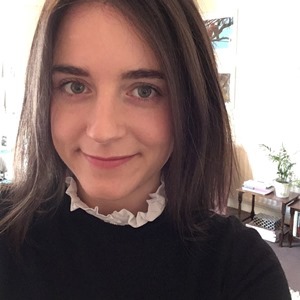 Biography
Research
I am a cultural historian of health, emotion, and religion in early modern England. In my PhD and ongoing research, I examine how melancholy was identified, experienced, and dealt with by English nonconformists across the period 1640-1700. By focusing on archival materials (particularly diaries and letters) and related published texts, I probe the differences in attitudes that existed between Presbyterians, Independents, and Baptists towards this complex, protean illness. Faced with accusations of their religious practice being overzealous and merely fuelled by bodily disfunction, how did members of these groups approach their experiences of melancholy, and did their views change in response to these criticisms? In tackling these questions, I explore the relationship between religion and medicine at this time and, in particular, the use of bodily language in nonconformist religious writing. Examining their discussions of the heart and soul-body relationship, I show how the ways nonconformists thought about these issues interacted with their experiences of melancholy.
Research Interests
Early modern England
Religion and medicine
Nonconformist identity and networks
Embodiment and health
History of Emotions
Creative approaches to disseminating research
Teaching
HIST1551: Early Modern England: A Social History (seminar tutor, 2015-2020)
HIST1501: The Century of Revolution: Stuart Britain, 1603-1714 (seminar tutor, 2019-2020)
Sutton Trust Summer School, Durham University, Youth Culture in Early Modern England (teaching assistant, 2016-2019)
Recent conference and seminar activity
(2020) 'Translating Historical Research into New Mediums: Making and Reflecting on "Know thyself"', at the Early Modern Circle, University of Melbourne, 20 April - forthcoming.
(2020) 'The Heart and Experience in Seventeenth-Century England', at the Northern Network for Medical Humanities Research Congress, 'Experience, Medicine, and Marginalisation', University of Sheffield, 23-24 January.
(2019) 'Webs of Association: Melancholy and Nonconformist Networks in Early Modern England', at 'Histories, Knowledge and Visual Culture', Durham University, 25 October.
(2019) 'The Heart and Objectification in Seventeenth-Century England', at 'Rethinking Objects', Newcastle University, 12-13 September.
Public engagement
Publications
"America's Reception of 'The Cress Theory of Color-Confrontation'", in Australasian Journal of American Studies 33, 1 (2014): 87-103.