Overview
Mr John Maddison
Assistant Professor
---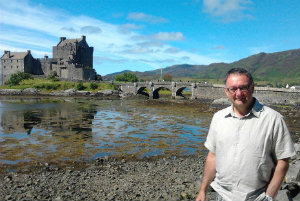 Biography
PGCE Geography and Humanities Tutor.
Partnership link for County Durham Secondary Schools.
John graduated from Durham University in 1976 and started teaching in an 11 to 18 secondary school in County Durham. He has had many responsibilities throughout his secondary career which include Acting Head Teacher, Assistant Head Teacher, Head of Geography, Head of Environmental Studies and Head of Year in Ks4. He was also responsible for the school's specialist status as a Performing Arts school with the rural specialism of Geography and Travel . This was a unique blend of subjects. He developed very close links with staff and students in British Columbia and arranged several visits to partner schools on Vancouver Island to take part in activities such as team teaching, bear watching and whale watching. John was also in charge of extended schools where he worked closely with organisations such as Sure Start and Jack Drum Arts. He managed a whole school cluster of Parent Support Advisors at both Primary and Secondary level establishing a management frame work including staff from Secondary and Primary sectors. In his role as extended coordinator he created a 4 year programme of free adult education funded externally to support the learning of the wider school community. The programme had almost 900 adult learners returning to school.
Under his leadership geography was a popular and successful subject in both Ks4 and Ks5. He introduced an early entry policy where students completed their GCSE and A level exams when they were ready, and not predetermined by age. John believed that students learn and socially develop by out of classroom learning. This was evident by the fieldwork elements of the geography programme and by the additional curricular activities undertaken by staff and students such as a Christmas meal beside a high Lakeland Tarn and the winter visit to remote schools in Newfoundland. On this visit the group were presented to the Newfoundland Parliament.
John returned to Durham University in September 2013 determined to create an active learning environment for his student teachers. Subject specialist trips have included, High Force, the Lake District and a CPD session at Killhope Mining Museum. He has a strong belief in practical support for his students right down to lesson planning and preparation.
Away from education he has a real interest in the natural environment and a love of live music.
Potential PGCE students will receive detailed and personal support in this department which will include practical educational visits to areas which could serve as potential places for the student teachers to use once they are qualified. The department also recognises that NQTs could be asked to teach other subjects such as History or RE. If on student teacher placement people are time tabled out of their specialist subject then help will be provided by the Humanities team in the PCGE programme.