Overview
Mr Jake Netherway
Research Student
---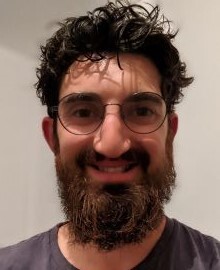 Biography
Jake joined the Department of Sport and Exercise Sciences at Durham University in 2020 as a PhD candidate, funded by the 'Durham Sport and Exercise Doctoral Studentship'. Prior to that, he has worked within health and social care to promote physical activity opportunities to disabled adults and young people. Jake has an MSc in 'Sport Management' from Loughborough University and a BSc in 'Exercise and Sport Sciences' from the University of Exeter.
Jake's research interests focus on disability, physical activity, social justice, reducing health inequalities, co-production, and qualitative research. During Jake's PhD research, he has been part of a research group and 'co-production collective' of an award-winning project 'Moving Social Work', funded by Sport England and the National Institute for Health and Care Research Applied Research Collaboration North East and North Cumbria. The research project aims to provide the skills for pre- and post-registration social work professionals to effectively promote physical activity to, for, and with disabled people as part of their professional practice, in addition to embedding physical activity in social work education and practice moving forward. The project combines knowledge from disciplines including health promotion, psychology, implementation science, knowledge translation, sociology, public health, and critical disability studies; in addition to working in partnership with organisations including Disability Rights UK, Sport for Confidence, Lancashire County Council, and the University of Cumbria.
Jake is an author of the Chief Medical Officers' Physical Activity Guidelines for 'disabled children and disabled young people', and accompanying infographic. He has presented findings from research within 'Moving Social Work' both nationally, internationally, and across digital spaces. In 2022, Jake was awarded an Associate Fellowship of the Higher Education Academy, and is also a member of the International Society of Qualitative Research in Sport and Exercise.
ResearchGate: https://www.researchgate.net/profile/Jake_Netherway
Google Scholar: https://scholar.google.com/citations?hl=en&user=CwpU19QAAAAJ
Supervised by
Jake is supervised by Professor Brett Smith (Durham University) and Dr Javier Monforte (University of Valencia)
Teaching Areas
Jake has designed and delivered seminars for the module 'Contemporary Research in Sport and Exercise Sciences both online (20/21) and in-person (21/22, 22/23)