Overview
Dr Kara Woodbury Smith
Assistant Professor of Legal Theory
---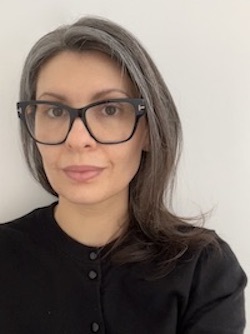 Biography
I joined Durham Law School in September 2018 and am a founding member of the Durham Centre for Law and Philosophy.
I have a BA in Psychology from Hobart and William Smith Colleges (2004), an MA in Ethics and the Philosophy of Theology from King's College, London (2007), and a PhD in Philosophy from McMaster University (2020) where I studied under the supervision of Wil Waluchow.
Whilst my philosophical interests are varied, I tend to write about general jurisprudence, the nature of coercion, how coercion and law conceptually relate, and how they should come together in legal practice.
Research interests
Ethics (meta and normative)
General Jurisprudence
Philosophy of constitutional law
Philosophy of human rights law
Philosophy of international law
Esteem Indicators
2023: The Collective: Women in Legal Philosophy: Named to the Executive Committee
2022: Top Downloaded Article recognition by Wiley: ['The Nature of Law and Potential Coercion' (2020) was one of the most downloaded papers in the12 months following online publication.]
2021: Awarded the 'Equality, Diversity and Inclusion Staff Award,' Durham Law School:
2000: Invited presentations:

1. 'Incentivising Law' | UCL Legal Theory Lecture Series. UCL Faculty of Laws, London, UK. 2 October 2023.

2. 'Inclusive Legal Positivism and Entailed Law' | Jurisprudence Discussion Group. Oxford University Faculty of Law, Oxford, UK. 9 February 2023. 

3. 'Incentivising Law' | Women in Legal Philosophy Workshop. Surrey Centre for Law and Philosophy, Surrey, UK. 9 December 2022. 

4. 'The Complication with Coercion' | Newcastle Law School Seminar Series: Law, Politics, and the Power of Imagination. Newcastle University, Newcastle Law School. Online. May 2020.