Overview
Miss Lauren Kamperman
Research Student
---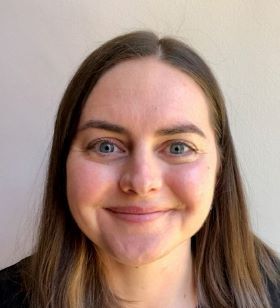 Biography
Lauren Kamperman is a PhD candidate in the Department of Sport and Exercise Sciences at Durham University, funded by Sport England and Durham University in partnership with the Talented Athlete Scholarship Scheme. She is an active Diversity & Inclusion in Sport consultant and has worked with numerous national governing bodies as well as community and elite sport organisations in the UK and US. Lauren holds an MA in Women's Studies from the University of York.
Follow Lauren on Twitter: @LKamperman
Research
Lauren is passionate about inclusion in the sport sector and is particularly interested in impact-focused research that challenges exclusive cultures, structures, practices, and policies in the talent pathway. Lauren's PhD research focuses on inclusion and exclusion in England's dual career pathway. Her work critically examines the culture and practices of dual career systems and highlights the experiences of athletes missing from current dual career literature – unfunded athletes, athletes balancing sport with work, and athletes who have felt marginalised or excluded. Lauren hopes to impact the current landscape of dual career (and the greater talent pathway) to improve the athlete experience and diversify how talent is identified.
Conference/ Event Presentations
-Include Summit, Manchester Convention Centre, May 2023
Featured Panel Speaker, 'Inclusive Elite Culture: Athletes as Individuals'
-TASS Research Symposium & Best Practice Conference, University of Birmingham, August 2022
Research Symposium presentation: "It felt like they were doing me a favour, it wasn't like they wanted me there... And from that I already knew I was going to be on the side lines" – In/Exclusion in England's Dual Career Pathway
Best Practice Conference: Navigating Inclusive Language Workshop
-Second International Conference of the PSA Sport & Politics Group, University of Aveiro, June 2022
Paper Presentation: System-generated inequalities in elite sport spaces: examining 'dual career' systems through a cultural studies lens
-BASES 'B.I.G. Steps Forward', Virtual Conference, May 2022
Presentation with Talented Athlete Scholarship Scheme (TASS), EDI efforts at TASS and Lauren's PhD project on exclusion in dual career sport spaces
-FISU World Conference 2021, Lucerne Switzerland, December 2021(Cancelled due to Covid-19)
Accepted Abstract: Challenging exclusion in elite spaces: examining 'dual careers' at the intersection of sport and education
-Faculty of Social Sciences and Health Global Challenges PGR Conference, Durham University, November 2020
Oral Presentation: Challenging exclusion in elite spaces: examining 'dual careers' at the intersection of sport and education
Applied Experience
Lauren has created bespoke training workshops around unconscious bias, inclusive language, and championing inclusion for multiple national governing bodies of sport and sport organisations in the UK. Lauren is currently a member of the Inclusion Advisory Group for England Squash.
Teaching Areas
Lauren has supported teaching on DSES's Advanced Sport and Exercise Psychology Module (2022), delivering a lecture on 'Combating Exclusion: Opportunities for all' and supporting seminars with themes of becoming a reflexive practitioner, body talk: talking about the body with clients, non-dominant approaches to applied psychology. Lauren has also delivered a guest lecture on Community-based Development within the Sport Development module (Feb 2020).