Overview
Mrs Mary Fender
Language Services Coordinator
---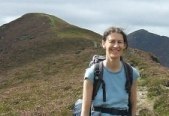 Biography
I started my career as a primary school teacher in France and also qualified as a librarian/documentalist. After bringing up children, I did an MA in Linguistics at Durham University, specialising in syntax, and subsequently taught French for European Studies and as an elective module.
I then took up the post of Languages for All (LFA) coordinator and Resource Officer in 2003. Redefined as Language Services Coordinator, it involves coordinating extra-curricular language provision, delivered through over 100 courses by over 40 part-time tutors to approximately 800 students, staff and members of the public.
I also manage the Open Access Centre which provides multimedia language resources for MLAC, CFLS and English Language Centre students and teachers, with the help of 5 assistants on a rota basis.