Overview
Mr Mark Critchley
Director, Centre for Foreign Language Study
---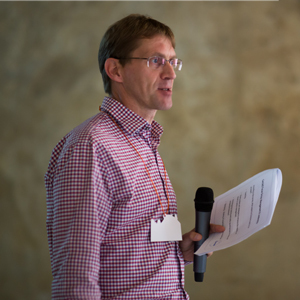 Biography
Mark Critchley grew up in Croydon, south London, having originally worked in the international offshore telecommunications, power, and oil & gas sector, Mark joined the University of Aberdeen in 2004, principally working on research strategy and policy, and developing new business initiatives with the Energy sector. He has worked with academic colleagues across the full academic spectrum and across a number of academic institutions.
Mark has been Director of the Centre for Foreign Language Study at Durham University since October 2013. Committed to extending language ability across all sectors of society, he has previously been Vice-Chair of the Association of University Language Centres in the UK & Ireland (AULC), and has been Secretary & Treasurer of AULC since April 2017. Mark is also Convenor of the Management Special Interest Group in AULC, and of the Focus Group in Management & Leadership in Cercles, the European association of language centres in higher education.
In 2016-17 Mark led the Language Learning Frameworks project, supported by the British Academy and in collaboration with 15 University partners. This project developed the first set of recommendations for language course design, aligned to the Common European Framework of Reference (CEFR), in terms of input study hours for language courses of different durations and intensity in the 10 most commonly taught languages in the UK. He continues to work collaboratively with a range of colleagues across the language sector in the UK, Europe and elsewhere, most recently being invited to speak at the 1st Encuentro Internacional de Centros Universitarios de Idiomas in Santa Fe, Argentina, where colleagues are developing their own network of language centres to facilitate collaboration across Argentina, Brazil and Paraguay.
Mark has a BSc in Surveying Science (Newcastle upon Tyne, 1987), an MA in Hispanic Studies (Aberdeen, 2008) and an MLitt in Latin American Studies (Aberdeen, 2009), with a principal interest in things Latin American, and a casual interest in a number of other languages, most of which he does not speak very well.