Art Loans in Schools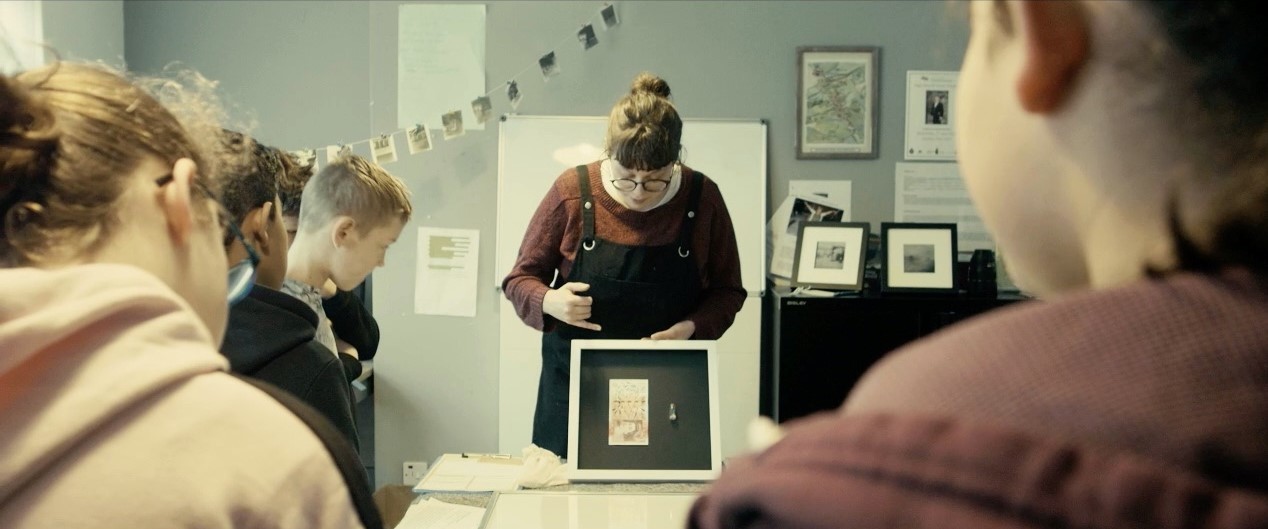 What is the Art Loans in School Programme?
In 2021, Durham University Library and Collections launched our Art Loans in Schools Programme. In its pilot year, we worked with five schools from the Advanced Learning Trust to choose artwork from Durham University's Art Collections and to install them in pupils' own classrooms and corridors.
How does it work?
Each school nominates a contact to help choose, plan and formalise a loans agreement, selecting works that will compliment students' learning, create an impact on their arts experience and increase their awareness of the arts.
Audience impact
By taking the artworks out of a traditional gallery setting and situating them in the school, the aim is to break down barriers between young people and the formality of gallery/university spaces. Each school wrote the artworks into their lessons plans - linking to the curriculum by experimenting with similar artistic techniques, using critical thinking to write about the works and taking responsibility for the works being in school.

"It has made me...want to draw more often."

"I loved the art in the school, it's so detailed and it makes me wanna become an artist when I'm older."

"It was really satisfying. I would have put up more art pieces!"
- Students from Dene Community Academy (ALP Trust)
Get involved
If you are interested in taking part in Art Loans in Schools, then please get in touch.