Street Museum
Street Museum was a pilot project funded by the Museum's Association / UKRI Digital Innovation and Engagement Fund in 2021-22 and sought to connect the former mining village of Blackhall, East Durham and Durham University's heritage collections.
Through a series of interactive workshops, a group of community curators was formed. The community curators worked alongside Durham University staff and East Durham Creates to explore life and stories from Blackhall and select objects from the Oriental Museum, Museum of Archaeology and Durham Castle which helped to tell Blackhall's unique story.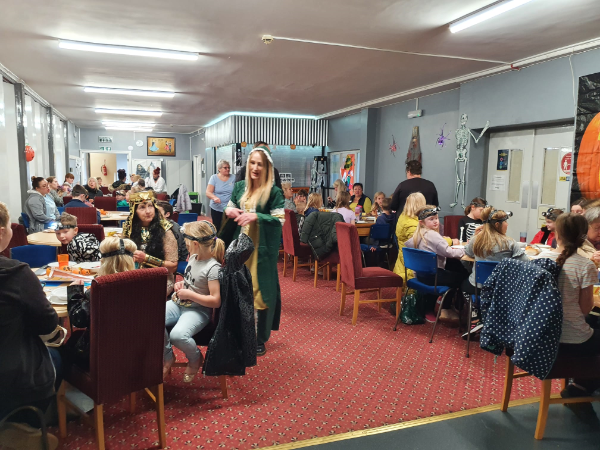 3D printing technology
The chosen objects were then scanned and using innovative technology; 3D prints were produced which were then displayed in people's living room windows, and in local businesses and community centres around the village, forming a unique Street Museum for one week over Easter 2022. Find out more about the objects printed.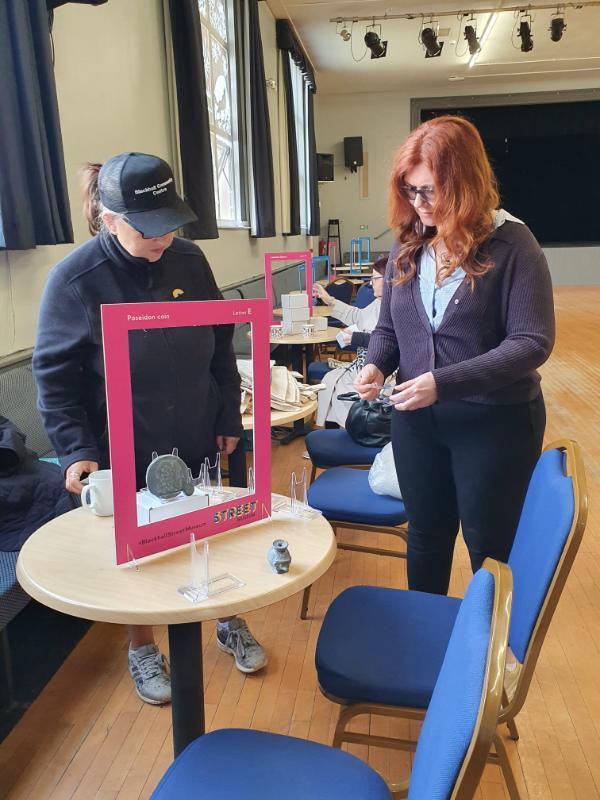 Working with young people
Young people from the local further education college worked with digital design industry professionals to create a social media campaign for the project. These young people were able to gain knowledge and skills.
Community Engagement
School pupils and care home residents also engaged with Street Museum through a series of workshops and created 'Blackhall Bunting' - bunting celebrating the best of Blackhall's heritage and community and displayed during the Street Museum launch and exhibition.