Silk Roads
This major new gallery opened in early 2021, transforming the ground floor of the Oriental Museum.
Silk Roads is an introductory gallery for the whole museum, bringing together works from across our collections to tell stories of trade, travel and exchange across the continent of Asia and into Europe, all the way to Durham.
Community Engagement
Since November 2019 members of the local Muslim, Christian and Jewish communities have taken part in workshops exploring the Oriental Museum's collections. By offering new understandings of objects and identifying gaps, they have helped to shape this gallery and guide future collecting of faith-related objects.
Participants also created video content for the new Silk Roads gallery giving unique and personal insights into their own faith.
This is an ongoing project, and we are keen to hear from people who are interested in helping us to develop our family activities and events programme on the faiths of the Silk Roads.
If you are interested in volunteering, please contact Charlotte Spink, Learning Coordinator, at the Oriental Museum or telephone +44 (0)191 334 5694 for an informal chat.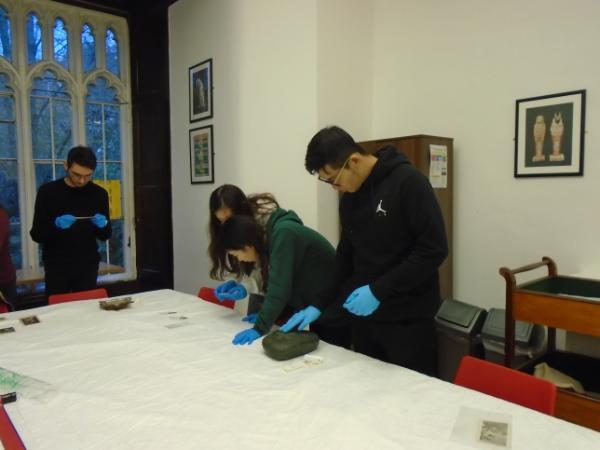 Bronze Arts Award
The Oriental Museum and Summer in the City's Arts Award programme supported 21 young people from The Girls' Network to achieve their Bronze Arts Award, and one young person taking part in Silver.
Find out more
Downloads
Thank you
The development of the Silk Roads gallery has been made possible through the generous support of the DCMS/Wolfson Foundation Museum and Galleries Improvement Fund, the Arts Council for England, the Sir James Knott Trust and the Islamic Art and Material Culture Subject Specialist Network. We are very grateful for their support.