Ancient Greeks
The museum houses a small but important Ancient Greek collection of around 700 objects, as well as copies of coins.
Ceramics
We have a small ceramic collection that includes mainly Attic black glazeware, including wine cups and oil containers. Some of the most intriguing objects from the Ancient Greek collection are the painted vessels depicting gods, heroes, and aspects of ancient Greek everyday life, such as the women's domestic area of the house.
A highlight of the collection is a large double handled amphora wine jug which dates to the 6th century BC. On one side of the vase is a scene of the wine god Dionysus holding a drinking horn, he stands between two pairs of dancing satyrs. On the other side is a winged horse, thought to be Pegasus, and a seated man thought to be the Greek hero, Bellerophon.
Coins
The collection also includes a selection of Ancient Greek coins, in addition to a fine series of over 650 electrotype copies of numismatic masterpieces, produced by Robert Ready of the British Museum in the late 19th century.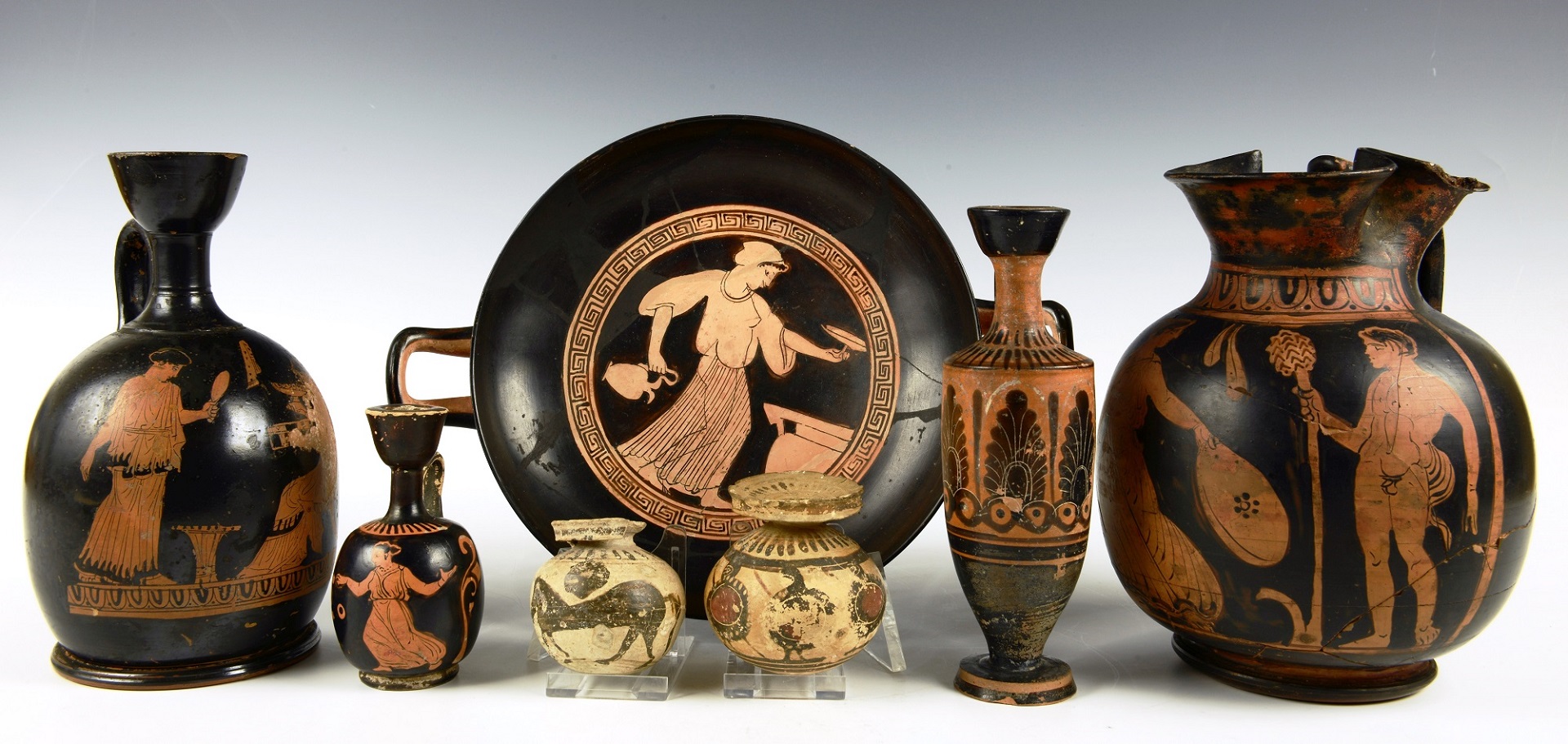 Seven pieces of Ancient Greek ceramics, on a graduated background. Ceramics include a wine cup, oil containers, and ointment pots.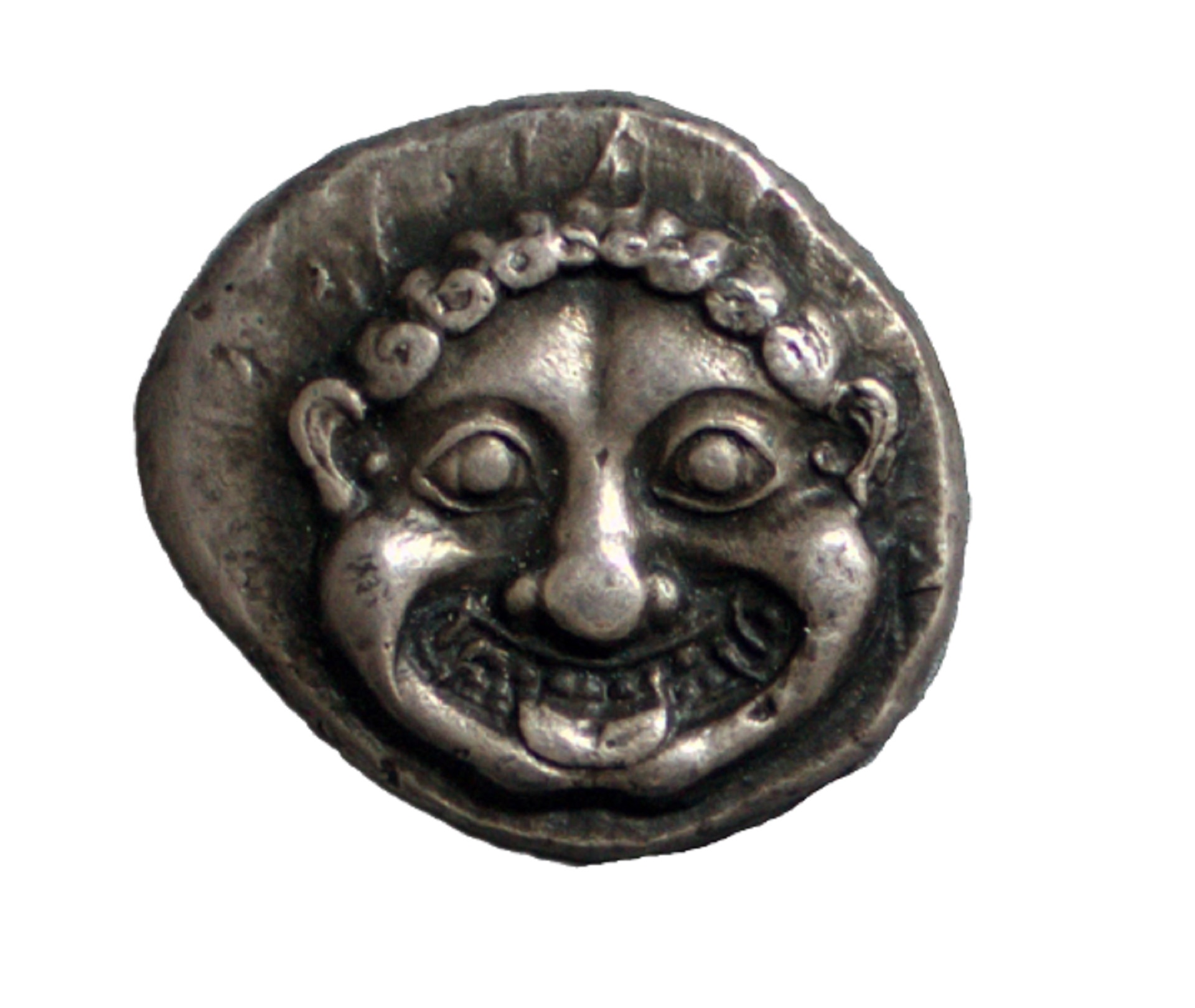 A 19th century electrotype copy of an Ancient Greek coin depicting a Gorgon.