Dr Nicole Renehan - Assistant Professor, Sociology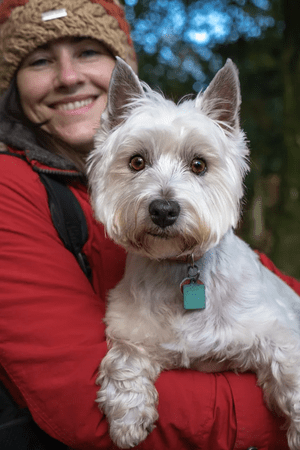 Where did it all start for you?
My desire to teach and research started with an amazing tutor at the Open University called John who inspired me to take my degree further. I was a mature student, working full-time while studying part-time, and it was his own passion and encouragement that made me want to do the same for other students.
Tell us about your career to date:
I started my career as a hairdresser! Because of circumstances in my childhood, I did not finish school or obtain qualifications. I had many jobs since, from working with autistic and disabled children and young people with challenging behaviour, to a residential social worker in a secure unit with young men who had committed offences. Before coming into academia, my last post was a social work assistant on a multi-agency, child protection domestic abuse team.
It was during this time that I took up academic study for the first time and it was my passion to end domestic abuse towards women and children that set me on the path towards my Masters and ESRC funded PhD topic which I completed at the University of Manchester.
My PhD focussed on the criminal justice, domestic abuse perpetrator programme, Building Better Relationships. In it I explored and highlighted the complexities of working with a diversity of men who perpetrate domestic abuse and the crucial role that facilitators play in this, and the support they need themselves.
I have since worked on projects such as the Gender Based Abuse Strategy in Greater Manchester, exploring victim-survivor experiences of domestic violence disclosures schemes, and most recently I completed an ESRC funded postdoctoral fellowship at Durham University. As part of this fellowship, I undertook international research exploring practitioners' experiences and perspectives on working with (non-learning disabled) autistic men and men with attention deficit hyperactivity disorder (ADHD) who perpetrate intimate partner abuse.
This also afforded me the great opportunity to be hosted at Monash Gender and Family Violence Prevention Centre in Melbourne, Australia. The findings from this research were recently included in the Home Office Practice Standards for Domestic Abuse Perpetrator Interventions.
Tell us about your current research / role:
I am now an Assistant Professor in the Sociology Department at Durham University having secured a permanent post in October 2022. I co-convene the undergraduate and postgraduate criminology/sociology modules Violence and Abuse in Society and Gender, Violence and Abuse. I am currently writing up papers from my previous mentioned projects while planning for two new exciting ones!
What are your next steps in your career?
I am currently planning for two research projects. One of these will explore the experiences of victim-survivors who reside or, because of children, continue to have contact with an (ex)partner who is neurodivergent and has perpetrated intimate partner abuse against them. I hope to be able to advise practitioners to better understand whole family needs by foregrounding neurodivergence amongst other intersectionalities in the response to male violence.
Do you have any advice for women looking to succeed in your field?
I would tell women who are interested in a career in academia that you are never too old to start! I was 33 years before I started my degree and 43 years old when I finished my PhD. I would advise you to surround yourself with wonderful, supportive women, feminists and allies who lift you up, whose shoulders you can stand on, and always be ready to lift up other women onto yours in return. I have had the privilege of working in such supportive environments; working together, in solidarity, is where success that matters really comes.
Find out more about Dr Nicole Renehan