Our SME Partners

Petards Group plc, together with its subsidiaries, develops, supplies, and maintains technologies in advanced security, surveillance, and ruggedised electronic applications in the United Kingdom, Continental Europe, and internationally. Petards are experts in developing rail and traffic solutions that form the architecture of smart cities and technologies for the defence industry.
ReproCELL Europe Ltd
REPROCELL is a GLP-accredited CRO with labs in Glasgow and Durham, UK. Focussing on contract research using human fresh tissues, 3D models and stem cells, REPROCELL provides its clients with predictive data on the efficacy, safety and ADME profile of new drug therapies. By using functional human tissues, REPROCELL provides clinically-relevant predictions of drug responses, which de-risks development and adds commercial value through early proof of concept. REPROCELL's portfolio includes the Alvetex™ product range, developed in close partnership with Durham University. Alvetex supports the growth of human bioengineered tissues for use in the testing of new drugs and chemicals.

Clicksco is a marketing technology company that uses data and AI to understand customer behaviour and intent across sectors to help everyone successfully collect, understand and leverage their data to be more profitable. Carbon by Clicksco is an innovative SaaS tool, providing actionable audience insights and more profitable data management for advertisers, publishers, and platforms. Built natively on Clicksco's own data lake and data management platform (DMP) of over one billion customer profiles, the cloud-based dashboard uses machine learning (ML) to better understand the needs, behaviours and intent of consumers from acquisition, through to engagement and conversion. This results in delivering a more personalised online experience and more profitable audience data monetisation.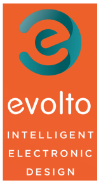 Evolto is a design house based in Northumberland specialising in bespoke electronic and embedded systems design. They have commercial experience spanning a huge breadth of sectors including electro-automotive, scientific, environmental and nuclear among others. Evolto prides itself on providing innovative design solutions from first principles, that are commercially appropriate and that can be manufactured easily and cost-effectively. Building on a combined 40+ years of contract design experience, Evolto is now developing its own product range that will be coming to market soon.
AVID Technologies

AVID is a leader in the design and manufacture of electrified powertrain components and systems for heavy-duty and high-performance electric and hybrid vehicles. Its mission is to help deliver a vision of a cleaner, greener future by enabling smart powertrain electrification. AVID manufactures a range of components, including electric pumps and fans, battery systems, traction motors and power electronics used in electric and hybrid vehicles and actuation and propulsion systems for robotics.
Intelligent Gels

Intelligent Gels was formed to meet the rising demand for risk-free, environmentally sound, pipeline solutions within the utility sector. The patented chemistries are environmentally safe products, which are biodegradable. Ideally placed to serve many sectors with a fully equipped laboratory and an innovative range of "green gel" chemistry, engineering capabilities and consultancy, Intelligent Gels deliver a combination of expertise and excellence to our clients. Innovative chemistry can provide answers to problems or issues. Intelligent Gels create products or solutions to fit requirements, using the flexibility of its products and the creativity of its team.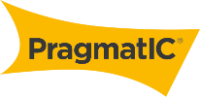 PragmatIC is a world leader in ultra-low-cost flexible electronics, enabling the potential for trillions of smart objects that can engage with consumers and their environments. PragmatIC's unique technology platform delivers flexible integrated circuits (FlexICs) that are thinner than human hair and can be easily embedded into everyday objects. PragmatIC's solutions provide the opportunity to add new functionality, as well as extending proven applications such as RFID and NFC, into mass-market use cases previously prohibited by the cost of traditional silicon ICs. These novel and differentiated products are being adopted by a growing base of global companies across diverse markets, including consumer goods, games, retail, pharmaceutical and security sectors. The company is headquartered in Cambridge, UK, with a new billion-unit production facility in NETPark, Sedgefield. Shareholders include Cambridge Innovation Capital, Arm Holdings and Avery Dennison.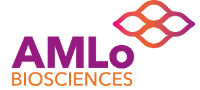 AMLo Biosciences Ltd is a UK based company formed in late 2017. AMLo is dedicated to developing prognostic and diagnostic tests for skin cancers to better identify patients' true risk of disease progression, allowing personalised management for each patient and improving outcomes. Our first test, AMBLor, is aimed at early AJCC Stage I and II melanomas, identifying those patients with genuinely low-risk disease, allowing better-informed follow-up care and identifying those at higher risk of disease spread, enabling timely treatment. AMBLor is simple to use and fits seamlessly in the current care pathway facilitating its adoption.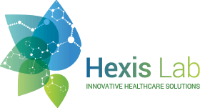 Hexis Lab researches and develops cosmeceutical active ingredients for use in skincare and dermatology. Its AI approach enables the rapid commercialisation of new technologies and products and provides our clients with a competitive advantage in the personal care market. It offers a significant advantage compared to conventional in-vitro based screening in a laboratory that could take years and potentially cost millions to get the same level of accuracy and coverage.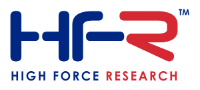 High Force Research (HFR) is a chemical CRO/PRO offering research and manufacturing capabilities from the gram to kilogram scale. Its core expertise is in chemical research and development, process optimisation, route design, scaleup and GMP manufacture of small molecules for clinical study. HFR collaborates with start-ups, spin-outs and discovery groups within academia and industry in synthesising new materials for proof of concept studies. Its main area of business is predominantly in the life sciences sector including pharmaceutical, biotech, diagnostics, and imaging, however, work also extends into other sectors such as polymers, paints, semiconductors and fine chemicals.