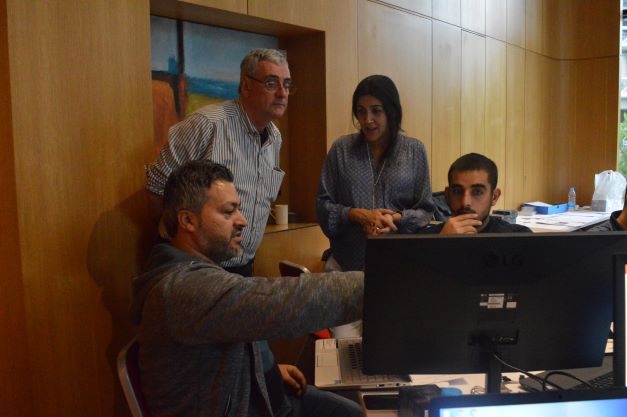 What we do
Heritage is essential to our sense of identity and place in the world, but is more than ever under threat from conflict, tourism, natural disasters and climate change. As a result, archaeology sits at the heart of contemporary political and social debates. Inspired by Durham's own UNESCO World Heritage Site, and a broad and deep trajectory of heritage protection and training globally, we work to sustain and protect cultural heritage for future generations. We do this through documentation, research, training, and consultancy, and by seeking to understand how people engage with and respond to their own heritage and that of others. We work with a range of organisations as stakeholders and partners, engage widely with the public and deliver training and transferable skills.
Durham Archaeology is active across the field of Cultural Heritage Protection, within the UK and internationally, and offers an MA in International Cultural Heritage Management that includes placements in a variety of heritage organisations. In the UK we undertake a wide variety of work with regional and national heritage assets at locations including - Lindisfarne, Hadrian's Wall, Auckland Palace and Durham's UNESCO World Heritage Site. We engage with funders, heritage organisations, public bodies and voluntary groups.
Internationally, we work with countries in West Africa, the Middle East and North Africa, the Caucasus and South Asia and China. Our work has involved documentation (including creating inventories, of, mapping and making damage assessments of heritage places), and capacity-building with national and regional heritage organisations. Increasingly our work addresses matters of the long-term sustainability of heritage and its role in creative economies and support of local communities. We also work to improve methods of emergency intervention in post-disaster situations, and work with local partners to mitigate the impact of future problems through improved forecasting, the identification of key threats, the creation of risk maps and enhancing skills to facilitate effective responses to disasters. Our work also includes the co-production of research with our partners and providing support with the submission of funding bids.
We use a range of techniques including excavation and field survey, remote sensing, the management of archival data, on-the-ground training/capacity building, community education and participation and training in museum skills. As many members of the centre are active in archaeological fieldwork, we seek to embed our heritage protection activity within our overall research agenda. As a result, the close combination of field research with heritage protection work is a distinctive characteristic of the work of the DCCHP.