Mitigating the impact of air pollution on dementia and brain health: Setting the policy agenda
6 October 2022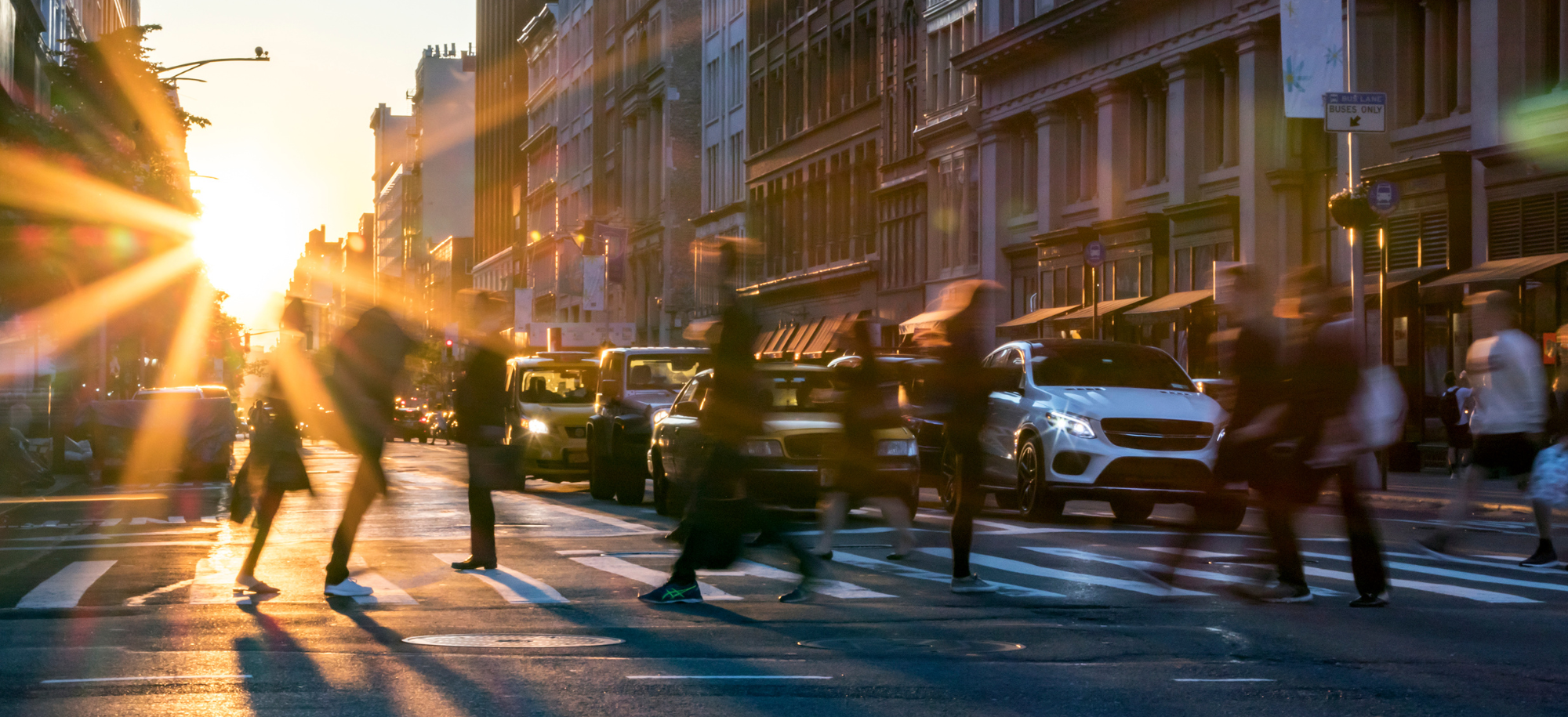 Professor Brian Castellani from our Department of Sociology is the Director of InSPIRE, a research consortium focused on the links between air pollution and brain health. Here, together with InSPIRE colleagues Dr Suzanne Bartington (Birmingham University) and Professor Stefan Reis (UK Centre for Ecology and Hydrology), Brian discusses why air quality strategies should include benefits on brain health.
As a consortium of more than 24 UK-based researchers, at InSPIRE we sought to develop the first policy agenda for mitigating air pollution's impact on brain health and dementia. Our work (recently published in Environmental Research) included an umbrella review of the current literature and engagement with several governmental, non-governmental and public sector organisations, which we have worked with over the past two years. We found compelling evidence that vulnerable populations living in urban environments – including those struggling with overcrowded housing, living close to major road networks, and with poor access to open spaces – are significantly at risk of developing cognitive and brain health issues early in life and, in later life, dementia. We now need to push an agenda for change and have produced a list of strategic priority areas for public health and air quality policy, which we believe are necessary to reduce the effects of air pollution on brain health, be it in the UK or elsewhere in the world.
Introduction
There is mounting evidence that early-life exposure to high levels of air pollution is strongly associated with poor brain health, cognitive decline, and dementia throughout the life course. Of particular importance is what public health experts call the 'effects of place:' how the systems in which people live create the inequalities and vulnerability they experience. Current policies which reduce air pollution to improve general health focus primarily on their impacts on cardio-pulmonary and respiratory health. We need to expand this view to consider their benefits for brain health and for reducing related public health impacts and costs. Our study highlights the importance of raising public awareness and how improvements in air quality will reduce brain disease, improve quality of life, and reduce health-related costs.
Background
Ambient and indoor air pollution is responsible for roughly seven million premature deaths annually (World Health Organization) each year. The main culprit is fine particulate matter (referred to as PM2.5, i.e., particles with an aerodynamic diameter of less than 2.5 micrometres (0.001 mm), which comprises a range of particles formed from emissions of primary and secondary sources from burning fossil fuels, domestic wood combustion, tyre and road wear and aerosols from cooking. Whilst the magnitude of the relationship between PM2.5 and brain health is yet to be fully quantified, the causal link meets many of the nine principles of the Bradford-Hill criteria for causation, confirming the relationship between exposure to poor air quality and brain disease. With an estimated 55 million people living with dementia worldwide at a global cost of roughly $1.3 trillion, reducing air pollution will result in substantially reduced societal and financial burdens, whilst also reducing the pressure on health and social care sectors. Furthermore, this figure is expected to rise to 139 million people over the next two decades at an estimated cost of $2.8 trillion. Delaying the onset of Alzheimer's Disease, for example, for 5 years would reduce the prevalence by 41% and global costs of the disease by 40% by 2050.
Establishing an agenda for change
Our InSPIRE consortium team was drawn from academics in relevant research fields, including dementia and ageing, early child development and cognitive science, atmospheric and environmental science, complexity science and public health. We then expanded our team to include UK community groups, local government, public and third-sector organisations, to create our stakeholder ecosystem. We evaluated air quality policies for their brain health benefits and identified fourteen priority areas under three policy domains.
Our three policy domains focused on;
Research and Funding, the complexities of area and place and the role people and places play in mitigating the impact of air pollution on brain health;
Education and awareness, campaigning for the inclusion of air pollution and brain health in lessons, raising awareness and caring for someone with dementia and;
Policy evaluation, emphasizing the need for collaboration and stakeholder engagement when establishing policies to address the impacts of air pollution on brain health.
We subdivided each domain into a total of fourteen criteria with a list if actions for influencing policy change. We examined the complexities surrounding places where people live, the vulnerability of certain populations, early-life cognitive development, later life dementia and cognitive decline. Priority areas focused on the effects of indoor air pollution, developing exposure models of PM2.5 on brain health and the benefits of good urban planning. There was particular focus on the need to increase awareness in schools, improve brain health screening and increase public health campaigns targeting brain disease and dementia. We also explored solutions to concerns raised around the lack of funding for brain health research and the economic costs of dementia and brain health over the next two decades.
Conclusion
Out of the fourteen proposed policy actions, our research revealed two that could be put into place now, and which would have an immediate and significant impact on brain health and dementia. The first is raising awareness and the second is integrating air pollution and brain health to existing campaigns amongst the public and third sector organisations. Both are easily attainable, and the benefits are immediate. We would also emphasize an urgent need for funding to support advances in mitigating air pollution impacts on brain health, despite the relatively high risk and high cost involved. Given the pressing issues of brain health, dementia and air pollution, setting a policy agenda is crucial. Policy needs to be matched by scientific evidence and appropriate guidelines, including bespoke strategies to optimise impact and mitigate unintended consequences. The agenda outlined in our paper is the first step toward such a plan.
Find out more:
Sociology
Our Department of Sociology is ranked 1st in the UK for Criminology and in the top 10 for Sociology in The Guardian University Guide 2022.
In our rapidly changing global environment, there has never been a more important time to look at the world through a social lens and engage in theoretically-driven learning that makes a difference.
Feeling inspired? Visit our Sociology webpages to learn more about studying with us.