Overview
Professor Alexandra Harrington
Deputy Executive Dean (People & Culture)
---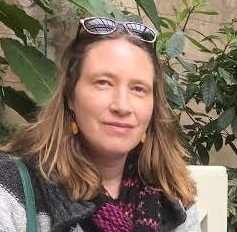 Biography
I came to Durham in 2001, having taught at the Universities of Sheffield and Nottingham.
Research
My research focuses primarily on modern Russian poetry and literary culture, in particular the career of Anna Akhmatova. My monograph, The Poetry of Anna Akhmatova: Living in Different Mirrors (Anthem, 2006), work for which was supported by an AHRC Research Leave award, outlines a new framework for the apprehension of Akhmatova's poetry by considering her early and later periods in relation to theoretical constructions of modernism and postmodernism respectively. I have published widely on Akhmatova, on topics such as the intertextual connections of her work with the prose of Fyodor Dostoevsky, her formal innovation, her use of space on the page as a means of expression, the relationship of her poetry and that of Osip Mandelstam with silent cinema, and her biographical myth-making and self-fashioning strategies.
My current work has two strands:
The first relates to Russian literary fame and the phenomenon of literary celebrity. I am particularly interested in how these bear upon life-writing, canonicity, and world authorship, and in the ways in which the Russian context poses challenges to theoretical constructions of celebrity based on Western culture. An article in Reconfiguring the Canon of Twentieth-Century Russian Poetry (Open Book Publishers), which forms part of an AHRC-funded project led by Professor Katharine Hodgson, University of Exeter (http://humanities.exeter.ac.uk/modernlanguages/russian/research/russianpoetrycanon/), explores Akhmatova's canonical position and status as post-Soviet cultural icon. A further article, for a special issue of Celebrity Studies (2016) edited by Rebecca Braun and Emily Spiers, was developed through association with the Authors and the World research hub at Lancaster University (http://www.authorsandtheworld.com/) and examines Soviet-era celebrity, taking the examples of Akhmatova and Boris Pasternak as a means of considering literary fame in relation to neo-Darwinist meme theory. I am currently developing this research into a monograph with the working title Russian Literary Celebrity.
The second strand is a longer-term project The Poem in the Eye: The Visual Dimension of Russian Poetry, which investigates Russian poetry from the seventeenth century to the present, with a focus on the graphic layout of the text, the different ways in which poems prompt the reader to visualize, and the varied relationships that exist between Russian poetry and the visual arts (architecture, painting, sculpture, film, and photography). As part of this project I have been exploring the extent to which nineteenth-century poet Afanasy Fet experimented with the appearance of his poetry on the page, with a view to demonstrating that he did so to an extent that was unusual for the period in which he worked, and which anticipates later avant-garde and modernist practices.