Overview
Professor Charlotte Roberts
Professor Emeritus
---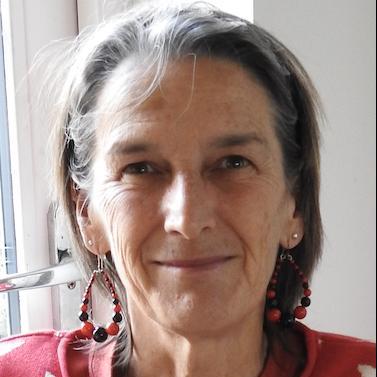 Biography
BIOGRAPHY
I am now an Emeritus Professor, having retired at the end of October 2020, but I am of course still actively linked to Durham University!
BACKGROUND
I am a bioarchaeologist, and have a background in archaeology, environmental archaeology and human bioarchaeology. I have studied and interpreted human remains from archaeological sites for nearly 40 years. I am specifically interested in exploring the interaction of people with their environments in the past through patterns of health and disease (palaeopathology), and especially those health problems that are common today. My key research interests lie in:
- contextual approaches to past human health (palaeopathology);
- ethics and human remains;
- contemporary health;
- evolutionary approaches to the origin and history of infectious diseases;
- big data projects in palaeopathology;
I am also very passionate about engaging audiences with my research beyond academia.
I try to utilize multiple lines of evidence for reconstructing past health, including exploring the application of medical anthropological and evolutionary biological approaches to bioarchaeology. Furthermore, I have a strong active interest in past concepts of disease causation and therapeutic measures.
I have always promoted the need for the contextualisation of biological data for health problems experienced by our ancestors through many of my publications and in my teaching - see my publications below (e.g. see books: Roberts and Cox 2003; Roberts and Buikstra 2003; Roberts and Manchester 2005; Roberts 2018; Steckel, Larsen, Roberts and Baten eds. 2018; Roberts 2020).
MY CAREER

A State Registered Nurse initially (1975-8), I completed a BA in Archaeological Studies (Leicester - 1979-1982), a MA Environmental Archaeology and Palaeoeconomy (Sheffield - 1983), and a PhD (bioarchaeology/ palaeopathology/ medical history - Bradford 1988).
I was elected a Fellow of the British Academy in 2014, gained an Excellence in Teaching Award in 1999, and an Excellence in Doctoral Supervision Award in 2009
My nursing background, particularly, has guided me into taking an holistic approach to past ill health in bioarchaeology, something that was also considered essential in a hospital environment. Understanding why and how people and communities today experience health problems is essential to be able to understand ill health in the past. This includes a consideration of the impact of age, sex, gender, ethnicity, religion, and social, economic and political status on disease occurrence.
Appointed Lecturer (US equivalent of Assistant Professor) in 1989 and Senior Lecturer in 1994 (US equivalent of Associate Professor) at Bradford University, I moved to Durham University in 2000 to become a Reader, finally being promoted to Professor of Archaeology in 2004 (US equivalent of Full Professor).
In terms of teaching, I have successfully initiated and taught on two one year masters courses (Bradford: MSc Osteology, Palaeopathology and Funerary Archaeology 1990-1999, and Durham: MSc Palaeopathology 2000-date).
MY OTHER LIFE:
I have always aimed to have a work-life balance (!). In the last 3 years of my working life I was employed part-time, and now have recently retired. I therefore have even more time to do the things I do in my "non-work" life"! I love the outdoors. I am very sport active, my main sports being running, including orienteering and two day mountain marathon events (off road), hiking (Pennine Way, Cleveland Way, South Downs Way, West Highland Way, John Muir Trail), downhill and cross-country skiing (in season in North America and Europe), and road cycling (Lands End to John O'Groats June 2012) – I also do yoga! My current favourite runs where I live are in Wensleydale (Cover Bridge to Coverham Abbey along the river, and back via Middleham Castle) and in Swaledale (from Muker to Keld along the river and back over the tops). However, in the past, I have been a very active participant in caving, partaking in several foreign expeditions, and horse riding (competing). I have also experienced kayaking, coasteering, surfing, triathlons, water skiing, wind surfing (Greece on a course), parachuting (twice), canyoning in France and hang gliding (a course). I completed the Everest Marathon in Nepal in 1999 (starting at 17,000 feet ASL), and the Bob Graham Round in 1996 (66 miles, 27,000 feet of ascent, and 42 mountain tops in 24 hours - in the Lake District); these are both achievements that are dear to my heart in places I love.
I was Treasurer of the Archaeology Society in at Leicester University in the 1980s, and President of the Calder Valley Fell Runners for two years in the 1990s. I am currently a member of the Fell Runners Association. I am also a member of the Royal Society for the Protection of Birds, We Are Cycling UK, and I garden, flower arrange (awarded a diploma in 2017), am an active member of the Women's Institute of East Witton (President, and responsible for PR and the annual event programme), ring the local church bells, sing in the Dales Community Pop Choir (awarded the Richard Whiteley prize in 2020 at the Yorkshire Awards) and, until recently, the Northwest Federation of the Women's Institute Choir, completed a beekeeping course in 2019, and have a qualification in dry stone walling. Life is not a dress rehearsal.
I have a great healthy interest in all things natural history, and I have travelled widely (Europe, USA, Canada, China, Mongolia, Argentina, Brazil, Chile, Colombia, Peru, Europe, Iceland, India, Jordan, Nepal, New Zealand, Middle East, Russia). I also enjoy good food and wine with dear friends, cinema, theatre, have wide music tastes (which includes seeing live bands), like reading non-fiction when I have the time (usually on holiday!), and support Manchester United Football Club.
MY ACADEMIC ACTIVITIES

The sections below record activity within the last 3 years
MEMBERSHIP OF RESEARCH GROUPS AND CENTRES
Bioarchaeology (based in the Department of Archaeology) - https://www.dur.ac.uk/archaeology/research/research_environment/research_groups/bioarchaeology/
Centre for the History of Medicine and Disease (based in the Department of Philosophy) - http://www.dur.ac.uk/chmd/
Centre for Life and Death Studies (based in the Department if Theology) - http://www.dur.ac.uk/cdals/
Centre for the Ethics of Cultural Heritage (University wide Research Centre) - http://www.dur.ac.uk/cech/staff/
Wolfson Research Institute (Durham University) - http://www.dur.ac.uk/wolfson.institute/
Northern Centre for the History of Medicine (Durham/Newcastle Universities) - http://www.nchm.ac.uk/
OUTREACH (selected public lectures/media)
I enjoy talking about my research to beneficiaries beyond academia, and have taught classes for the public since the 1980s, along with giving many public lectures and taking part in TV and radio programmes. Here are the last three years of talks to the public/exhibitions/engagement etc:
2022
Gainford Local History Group: Skeletons in the cupboard (February 14th)
Leyburn Probus Club: Dead peoples bones tell tales (1st March)
Café Scientifique, Stockton: Let the dead teach the living: evidence for infectious diseases from past to present (15thMarch)
UCL seminar: Some reflections on public engagement activities for the Maldon leprosy hospital project: 'Medical heritage, green infrastructure and community wellbeing' (22nd March)
Harrogate Library WI: (15th September) From nursing to archaeology: a life caring for the living and the dead (dressing up)
Teesdale U3A: Skeletons in the cupboard (October 13th)
Harrogate 3D Archaeological Society: Scottish Soldiers Project (20th October)
North East Humanists: From nursing to the archaeology of disease: A life caring for the living and the dead (17thNovember)
2021
Loyola University, Chicago (Anthropology: Anne Grauer): discussion with students about mycobacterial infections (March 28th)
Tubingen University, Germany: Archaeological Sciences and Human Evolution colloquium (interview with MSc students) (June 4th)
Swaledale and Arkengarthdale Archaeology Group: Early medieval people at Bamburgh, Northumberland:The Bowl-Hole Cemetery (12th October)
Thackray Medical Museum: Leprosy, an old disease revealing new insights (6th November)
2020
Harrogate 3D Archaeological Society: From nursing to the archaeology of disease. A life caring for the living and the dead (18th November)
Michigan State University (Anthropology: Gabriel Wrobel): talk to small anthropology class
Berlin, Germany (Humboldt-Universität zu Berlin Institut für Klassische Philologie): Public engagement event: Berliner Antike in virtual space – People and Object (contribution on What can our ancestors' skeletons tell us about infectious diseases? Contributions from the past to understand the present)
Thackray Medical Museum: Living with tuberculosis in the past: the bioarchaeological and historical evidence
PAST RESEARCH STUDENTS
The following lists supervision of past research students, funding source and nationality of students (B= at my previous institution, the University of Bradford):
Simon Hughes 2022 Measuring the impact of research access for human skeletal remains stored in English museum contexts
Samantha Tipper 2020 (A Bioarchaeological Analysis of Spinal Pathology across Ancient Nubia between 300 BC and 1500 AD)
Kayla Crowder 2019 (Early-life stress in Transylvania: the use of macroscopic and isotopic analyses to examine how early life stress affected survival during periods of political transition).
Anna Barrett-Davies 2018 (The impact of sociocultural and environmental change on air quality and respiratory health in the 4th Cataract, Sudan: a bioarchaeological perspective).
Claire Hodson (Stressed at Birth: Investigating Fetal, Perinatal and Infant Growth and Health Disruption)
Elina Petersone-Gordina 2018 (Living outside the city gates: a palaeopathological, demographic, isotopic and comparative analysis of the post-medieval St Gertrude Church cemetery population in Riga, Latvia).
Kendra Quinn (A Bioarchaeological Study of the Impact of Mobility on the Transmission of Tuberculosis in Roman Britain).
Marieke Gernay (Health in late medieval urban north-west Europe: a bioarchaeological study of Caen, Canterbury and Ghent Belgium, France and England).
Zahra Afshar 2015 (Mobility and economic transition in the 5th to the 2nd millennium B.C. in the population of the Central Iranian Plateau, Tepe Hissar).

Michaela Binder 2014 (Health and Diet in Upper Nubia through Climate and Political Change - A bioarchaeological investigation of health and living conditions at ancient Amara West between 1300 and 800BC).
Devon Lee Kase Tancock 2014 Congenital Defects in 18th and 19th Century Populations from Rural and Urban Northeast England.
Ashley Tallyn 2014 A study of the health of monks' and nuns' health using multiple lines of evidence.
Sharman J 2013: Age, sex and the life course: population variability in human ageing and implications for bioarchaeology.
Marta Diaz-Zorita Bonilla 2013 The copper age in South West Spain: a bioarchaeological approach to prehistoric social organization.
Kimberley Plomp 2013: Quantifying palaeopathology: developing objective geometric morphometric methods for recording pathological conditions in human skeletal remains.
Kirsty McCarrison 2012: Osteological and biomolecular study of prehistoric tuberculosis in Britain
Ryan Franklin 2011 (University of the Witwatersrand, South Africa; external supervision); The Recognition, Frequency, and Taxonomic Association of Skeletal Pathology from Selected Plio-Pleistocene-aged Sites from the Cradle of Humankind, Witwatersrand, South Africa
Heather Jarrell 2011: (Ohio State University; external supervision) Association Between Skeletal Fractures and Locomotor Behavior, Habitat Use, and Body Mass in Nonhuman Primates
Karen Bernofsky 2010: Respiratory health in the past. A bioarchaeological study of chronic maxillary sinusitis and rib periostitis from the Iron Age to the Post Medieval period in southern England.
Paola Ponce 2010: A comparative study of activity-related skeletal changes in 3rd-2nd millennium BC coastal fishers and 1st millennium AD inland agriculturists in Chile, South America.
Charlotte Henderson 2009: Musculo-skeletal stress markers in bioarchaeology: Indications of activity levels or human variation?
Rosa Spencer 2008: Testing hypotheses about diffuse idiopathic skeletal hyperostosis (DISH) using stable isotope and aDNA analysis of late medieval populations.
Francisca Alves Cardoso 2008: A portrait of gender in two late 19th/early 20th century Portuguese populations: a palaeopathological perspective.
Alvaro Arce 2008 Health in Southern and Eastern England: a perspective on the Early Medieval period.
McNaught J 2007 A clinical and archaeological study of Schmorl's Nodes: using clinical data to understand the past.
Groves SE 2006 Spears or ploughshares: multiple indicators of activity related stress and social status in four early Medieval populations from north-east England.
Caffell AC 2005 Dental caries in Medieval Britain (c. 450-1540): temporal, geographic and contextual patterns.
Jakob T 2004 Prevalence and patterns of disease in early Medieval populations: a comparison of skeletal samples from 5th-8th century AD Britain and Germany.
Bernard M-C 2003 Tuberculosis: a demographic analysis and social study of admissions to a children's sanatorium (1936-1954) in Stannington, Northumberland.
Montgomery J 2002 Lead and strontium isotope compositions of human dental tissues as an indicator of ancient exposure and population dynamics.
Sture J 2002 Biocultural perspectives on birth defects in late Medieval rural and urban populations in Northern England.
Santos AL 2000 (University of Coimbra, external supervision) A skeletal picture of tuberculosis. Macroscopic, radiological, biomolecular and historical evidence from the Coimbra Identified Collection.
Keeping D 2000 Life and death in English nunneries: a biocultural study of variations in the health of women during the later Medieval period, 1066-1540.
Freeth C 1999 Dental health in biocultural perspective UK. (B)
Lewis M 1999 The impact of urbanization: an assessment of morbidity and mortality in British non-adult populations. (B)
Margerison B 1997 A comparison of the palaeodemography of catastrophic and attritional cemeteries. UK. (B)
Dalby G 1994 Middle ear disease in antiquity. UK. (B)
RECENT CONFERENCES
2022
World Archaeological Conference, Prague, Czech Republic: The Ethical Challenges of Destructive Sampling and Analysis in Bioarchaeology
Accessing Aidan Symposium, Bamburgh: Reading the bones. Giving a voice to the people buried at Bamburgh
Annual Meeting of the America Association of Biological Anthropology, Denver, USA: co-authored paper: Exploring medical care through dental calculus analysis: St Leonard's medieval leprosy hospital, Peterborough, England
Paleopathology Association European meeting, Vilnius, Lithuania. Paper in Ethics in paleopathology session (Displaying human remains: experience from a 2018 exhibition at Durham University, England); and The evolution of paleopathology: the importance of focusing on the "here and now" of health and well-being (invited keynote speaker)
European Anthropological Association meeting, Vilnius, Lithuania. Human variation and adaptation in a changing world: perspectives from the past using palaeopathology (invited keynote speaker)
German Society for Anthropology (GfA), Provenance research on human remains. An osteoanthropological perspective: Displaying human remains: experience from a 2018 exhibition at Durham University, England
2021
Medicine in the Medieval North Atlantic World, Maynooth University, Northern Ireland (invited keynote speaker)
Annual Meeting of the American Association of Physical Anthropologists: co-authored paper (Rose-Ann Bigue): Palaeopathology: Paleopathological analysis of an historical urban population from Montréal: Exploring the interactions between vitamin D deficiency and other diseases.
Sapiens, Health and the Environment - Natural and Artificial Frontiers, University of Coimbra, Portugal : Taking the long view: understanding environmental impacts on human health in the past to inform the future (Invited keynote)
BABAO Annual Meeting, Teesside: 2 co-authored papers: 1. (David Bennett) Can renal rickets be distinguished from nutritional-related rickets in skeletal remains? 2. (Kori Filipek) Illness and Inclusion: Mobility Histories of Adolescents with Leprosy from Anglo-Scandinavian Norwich (Norfolk)
International Society for Evolution, Medicine and Public Health (virtual): Co-authored poster in session Reproduction (Bentley, Gorman, Newsham): Squatting in human societies: The "obstetrical dilemma" revisited; and co-authored paper in session Evolutionary medicine and palaeopathology synergies. Are we moving forward? (Marques, Buikstra): Bridging paleopathology and evolutionary medicine in cancer research
Taking a breath: Reflecting on respiratory disease in bioarchaeology (virtual): Breathe in and breathe out, then repeat: bioarchaeological contributions to understanding respiratory system disease in the past (Invited keynote paper)\
International Network for the History of Hospitals: 'Space and the hospital, Lisbon, Portugal (Elena Fiorin, postdoc): Exploring medical care through dental calculus analysis: the case of St Leonard medieval leprosy hospital at Peterborough, England
2020
"21st Century Bioarchaeology: Taking Stock and the Way Forward". Arizona State University, USA (invited participant)
RESEARCH STUDENTS
I continue to supervise the following research students; unless otherwise stated I act as primary supervisor:
Susan Aylard (Does Parasitic Infection Correlate With Stress During Childhood? Exploring the Impact of Poor Living Environments on the Development of Skeletal Indicators of "Stress" and Parasitic Infection in the Bioarchaeological Record)
Kori Filipek-Ogden (Illness, Isolation, and Isotopes: Assessing leprosy stigma in late Medieval England (12th-16th centuries AD) and its impact on health and contemporary society)
Mocen Li (Diachronic changes in health and the transition to agriculture in China).
Aryel Pacheco (Tuberculosis in Andean communities from the Tarapacá area (North of Chile) between 900 BC to 1450 AD. Chile; Chilean government funded

Julie Peacock (Disability and traumatic brain injury (TBI) in Britain: AD 1066-AD 1800). U.K. AHRC funded
Research interests
contextual approaches to past human health (palaeopathology)
ethics and human remains
contemporary health
evolutionary approaches to the origin and history of infectious diseases
big data projects in palaeopathology
Esteem Indicators
2021: REF2021 Subpanel member for C15: Elected to Archaeology subpanel 
2020: Scientific Advisory Board, Natural History Museum, Vienna, Austria: Invited to serve on the Board
2019: Jilin University: Invited to be an International Strategic Advisor for Jilin University, Changchun, China
2019: AAPA Repatriation Committee: Invited to serve as a member of the American Association of Physical Anthropologists' AAPA Repatriation Committee 2019-2022
2019: Accessing Aidan: Invited to sit in Steering Committee for Heritage Lottery Funded Project on public engagement
2017: Invited to be a member of the Pomerance Science Medal Committee (AIA):
2017: Invited to membership of the Scientific Advisory Board, Austrian Academy of Sciences, Vienna, Austria:
2017: Eve Cockburn Service Award, Paleopathology Association:
2017: BABAO President: President of BABAO 2017-2020 (British Association for Biological Anthropology and Osteoarchaeology)
2014: Elected a Fellow of the British Academy:
2014: REF2014 Subpanel member for C17: Elected to Archaeology subpanel
2012: Deputy Editor of the International Journal of Paleopathology:
2010: First entry to Who's Who:
2010: Working party member for BABAO Ethics and Practice Policies:
2010: Associate Editor of International Journal of Palaeopathology and Member of the Advisory Board:
2010: President of the Paleopathology Association 2011-2013: Elected President for 2011-2013
2007: Invited by the Natural History Museum to be a member of the Human Remains Data Collection Workshop:
2006: Invited to be a member of the Grants Review Panel for 2 years for the Wenner Gren Foundation for Anthropological Research, New York:
2003: Elected Vice President of the Paleopathology Association:
2002: Invited member of the BABAO Working Group on recording standards:
2001: Director at Large, Paleopathology Association, 2001-3: