Overview
Dr Christopher Lawless
Associate Professor
---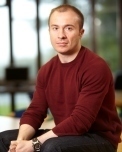 Biography
Twitter: @lawless_cj
I first came to Sociology in Durham in 2005 where I completed my PhD in the Sociology of Forensic Science, which continues to be my main research and teaching activity.  I subsequently held positions at the London School of Economics and Political Science and the University of Edinburgh, before returning to Durham in 2012. 
I utilise and develop conceptual resources derived from Science and Technology Studies (STS) to research a range of social and policy issues, primarily related to forensic and biometric technologies, but also critical infrastructures (transport, water, information technology etc) and the environment. 
My research on forensic and biometric technologies involves understanding how various stakeholders collectively construct the legal, ethical, epistemic, cultural and political-economic status of forensic and biometric technologies.  I have compared biometric legislation across transnational, national and devolved jurisdictions.  Biometric technology such as facial recognition and DNA analysis is finding increasing use beyond law enforcement, and I seek to identify and consider the social-ethical issues raised by the use of such methods in areas such as migration.
My work on the regulation and governance of critical infrastructures has examined a variety of jurisdictional and geographical levels, from the local to the transnational.  I have published studies of air traffic control and groundwater management in the context of Californian drought. I have addressed climate change policy by developing a conceptual and methodological framework to study how the concept of 'resilience' affects spaces and communities.
My work has helped shape legislation and informed a number of parliamentary inquiries held in both Westminster and The Scottish Parliament.  Between 2013-17 I was a member of the United Nations Resilience Academy (UNRA) which addressed the impact of climate change on the livelihoods of vulnerable communities.  In 2015 I contributed to UNRA policy briefs on drought requested by the White House National Security Council.  I also worked with UNRA colleagues to prepare a policy document circulated to delegates at the 2015 Paris UN Climate Change Conference. 
Research interests
Forensic science
Relationship between law and science
Science and Technology Studies (STS)
Sociology of risk and resilience
Security and safety of critical infrastructures
Social Construction of Technology
Transnationality