Overview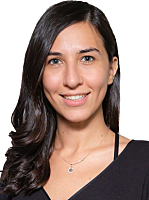 Biography
Chara Steliou is a PhD candidate in music psychology at the Music Department of Durham University, where she works under the supervision of Dr. Kelly Jakubowski and John Snijders. Her research interests include music and memory, piano pedagogy and music performance anxiety (MPA). Her interests derive from her daily interaction with piano students and the need to develop a practically and empirically informed memorisation system in order to assist piano students memorise and improve their performance experience.
Her PhD thesis examines how piano students perform when learning a piece from memory. In particular, she intends to conduct an experiment in which she will examine how students perform when learning a piece with the set of developed memorisation techniques and compare it to performances when students are learning a piece through repetition (muscle memory). In addition, she is interested on the connection of music memorisation to performance aspects such as MPA, confidence and expressive communication, and how the developed set of piano memorisation techniques could reduce MPA and improve piano performance experience.
Chara holds a Bachelor of Music from The University of Sheffield (UK), where she studied piano under the tutelage of Benjamin Frith and Master of Music from the Royal Welsh College of Music and Drama (UK), where she studied with Richard McMahon and Graham Fitch. Over the years she took part in numerous piano masterclasses by world-renowned pianists such as Alfred Brendel, Polina Leschenko, James Kirby, Martin Jones, Elena Kuschnerova and others. Currently, she is based in Dubai where she works at Nord Anglia International School. She is an active pianist and piano teacher with extensive experience in teaching students between the age group of 5 to 18 years old. Outside her professional and academic interests, Chara enjoys travelling, dancing tango and reading books.
Research interests
music and memory
music performance anxiety
piano pedagogy