Overview
Mr Christian Drury
British Narratives of Arctic Travel and Exploration, 1875-1940
---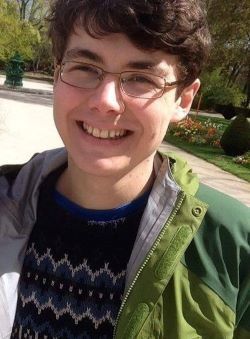 Affiliations
Affiliation
British Narratives of Arctic Travel and Exploration, 1875-1940 in the Department of History
Biography
About
My current research looks at British exploration, travel and tourism in the Arctic in the late nineteenth and early twentieth centuries, particularly representations of modernity and landscape. My work focuses on how the Arctic was imagined as an empty space in European travel writing, as well as relationships between travellers and indigenous peoples in the Arctic. By taking an interdisciplinary approach, drawing on both historical and literary sources, my research considers the significance of enduring imaginative geographies of the Arctic. Through a close reading of a range of texts, I hope to show how understanding historical colonial relationships in the region illuminates contemporary postcolonial issues.
Before joining Durham, I studied for a BA at the University of York, followed by an MA at University College London (SSEES). My previous research has also looked at histories of travel and exploration, particularly mountaineering.
My research is funded by the DurhamARCTIC doctoral training and research centre.
Research interests
Cultural history
Modern British and Scandinavian history
History of empire
History of travel, tourism and leisure
History of landscape