Overview
Miss Christine Howard
Assistant Professor
---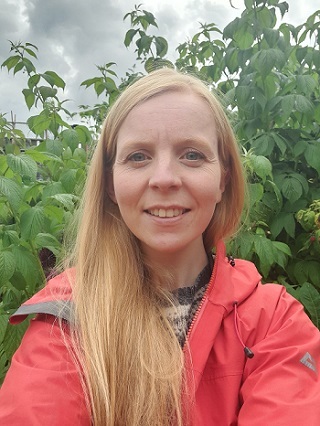 Biography
Prior to my studies here in Durham, I completed a BSc. in Ecology and Conservation from the University of St Andrews where my undergraduate dissertation project focussed on variations in the territory sizes of redshanks (Tringa totanus)and the role of the starvation–predation trade-off, under the supervision of Dr. Will Cresswell. After finishing my undergraduate I stayed at St Andrews to study for a Masters in Environmental Biology. Under the supervision of Prof. Steve Hubbard, I investigated variations in the survival rates of tropical passerines in Trinidad.
Current Research
Background: Recent work has shown that populations of many trans-Saharan migrant birds are declining substantially across Europe, whereas many similar resident and local migrants are maintaining a more favourable conservation status. Furthermore, it has been suggested that population changes of migrants are driven, in part, by climate on the wintering grounds. Unravelling the relative impact of changes in climate and land-use, on both the breeding and wintering grounds, on species' demography and population trends is vital in order to halt such declines. It may be that expensive habitat conservation efforts in the European breeding areas are misplaced, if climate in the African wintering areas is a key population driver. If these recent population changes are a result of climate change, it will also be possible to forecast effects of future predicted climate change, allowing informed planning to ensure the future viability of these migrant species.
Aims: The aim of the current project is to extend previous work in the group that applied bioclimate-envelope modelling techniques, which predicted climate suitability on species' breeding and wintering grounds, to simulate annual climatic suitability in these areas over the last 30 years. We will use the resultant climatic simulations in conjunction with measures of land-use change, to assess the role of recent climate and land-use change in driving recent trans-Saharan migrant population trends acrossEurope. Future projections of the likely impacts of both climate and land-use change will be simulated using a novel population demographic modelling framework, including habitat availability and species dispersal capabilities.
Methodology: Bioclimate-envelope models have been shown to predict successfully the breeding and wintering range of European breeding migrants that winter in Africa. Using the EBCC Atlas data and PECBMS population trends, annual climatic suitability from these models will be used in conjunction with habitat data for species in both breeding and wintering grounds derived from existing land-cover maps and interpretation of Earth Observation data to determine whether a lag between climate change and habitat alteration could be responsible for observed declines. It is known that the Sahelian region ofAfrica, used as a wintering ground for many European migrants, has experienced some of the most extreme changes in climate over recent decades. We therefore hypothesise that populations of those species wintering in such areas will have been most affected.