Overview
Mr Duncan McCallum
Health & Safety Coordinator - Technical Manager
---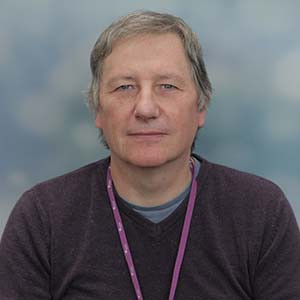 Biography
Responsibilities within department
Health and Safety Co-ordinator
Support the Head of Department in fulfilling their health and safety responsibilities by the provision of advice and guidance to staff and students in health and safety matters; to assist in the local implementation of University health and safety policy and standards, to monitor standards, to promote health and safety throughout the department and liaise with the Director of Health and Safety Services and his staff.
Departmental Incident Reporting Officer
Departmental COSHH Advisor
Departmental Biological Safety Co-ordinator
Deputy Departmental Laser Advisor
Provide internal health and safety training to staff and students
Research Technician
Management of compressed gas and liquid nitrogen supply.
Personal Statement
I was previous employed as a technician at Newcastle University in the Environmental Engineering Department in both teaching and research
I moved to Durham University in 2002 and was initially involved in the production, functionaliation, quality control ,research and development of Biosensor chips for Farfield Sensors ltd within the Photonics, Sensors and Materials Group.
I became a departmental technician in 2006 and assumed the role of Departmental Health and Safety Co-ordinator in 2007
In my career I have worked in a number of areas including both EEC and UK Research projects, and with a number of industrial partners. I have undertaken a number of specialist health and safety courses and am at present completing the NEBOSH diploma.
I am currently temporally covering the role of Deputy Technical Services & Facilities Manager
Technical skills
A range of technical skills covering;
General use of cryostat systems
Repair and Testing of laboratory equipment
Surface coating equipment and technicians
Dual Polarisation Interferometry (DPI)
Compressed gas system maintenance and installation
Research groups
Photonic Sensors and Materials