Overview
Mr David Pattinson
Tearm Manager, Teaching & Research Laboratory Services
---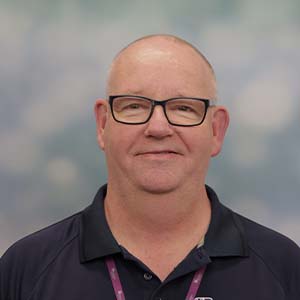 Biography
Responsibilities within the Department
My key duties and responsibilities as a Research Technician are to provide technical support and expertise for various research groups within the department, namely
Centre for Materials Physics (CMP)
Atomic & Molecular Physics (AtMol)
GJ Russell Electron Microscopy Facility (GJREMF)
Other roles, committees and working groups
Departmental Hazardous Waste and WEEE Advisor and Co-ordinator
Member of the Departmental Health & Safety Committee
Member of Departmental Technical Supervisors Working Group
Qualifications
ILM (Institute of Leadership and Management), Level 3 Award and Certificate in First Line Management – (Pending Completion)
ILM (Institute of Leadership and Management), Level 2 Certificate in Team Leading
ILM (Institute of Leadership and Management), Level 2 Award in Team Leading
BSc Physical Electronics (Applied Physics)
BTEC HNC – Electronic Engineering
BTEC ONC – Electrical & Electronic Engineering
Work Related Training Certificates
Arco – Manual Handling in the Workplace
Gas Safe – Practical Compressed Gases Safety Awareness
Gas Safe – Laboratory Gases Safety Awareness (Piped Systems)
Gas Safe – Compliance with Cryogenic Pressure Systems
HEaTED – Introduction to Scanning Electron Microscopy
Buehler - Materials Preparation for Microstructural Analysis (MPMAC)
Struers – The Professional Materialographer Course
Logitech – Materials Processing
Personal Statement
After leaving school in 1983 I started a 1 year government youth training scheme (YTS) with Durham University in the Department of Physics, acquiring a broad range of technical skill sets within the undergraduate teaching laboratories, research laboratories, mechanical and electronic workshops as well as audio-visual. After successful completion of my YTS scheme I continued working at Durham University moving to the Department of Applied Physics & Electronics in September 1984 on a two year contract as a trainee research technician based in the microelectronics clean-room, specialising in silicon wafer technology during which time I attended New College Durham on day release successfully completing an ONC in Electrical and Electronic Engineering. In October 1986 I became a permanent member of the department embarking on a further two year intensive training programme as a trainee research technician during which time I attended New College Durham on day release successfully completing an HNC in Electronic Engineering. After successful completion of my two years training I became a fully qualified research technician remaining with the department until August 1991 when I took up a post as a research technician in the Department of Physics where I remain to this day. In July 1996 I was awarded the degree of BSc Physical Electronics (Applied Physics) by Part-time Study from the University of Northumbria at Newcastle. I am proud to state that as of 24 September 2015 I will have completed 31 years continuous employment with Durham University.
Technical Skills
Electron Microscopy - Image Aquisition and Analysis Techniques using Hitachi SU70 SEM
Materials Preparation for Microstructural Analysis (MPMAC)
Precision Cutting, Grinding and Polishing of a wide range of materials and samples
Installation, Maintenance, Fault Finding and Repair of specialist scientific research equipment
Installation and Maintenance of crucial services including compressed gas lines, vacuum lines, high purity water systems, cryogenic liquids and exhaust of waste gases
Portable Appliance Testing (PAT) of research instrumentation and equipment
Design, Building, Maintenance and Fault Finding of Vacuum Systems
Vacuum Leak Detection using newly purchased Pfeiffer ASM 340 Helium Leak Detector
Glass Blowing – Sealing of silica ampoules for crystal growth
Specialised Areas of Expertise/Interest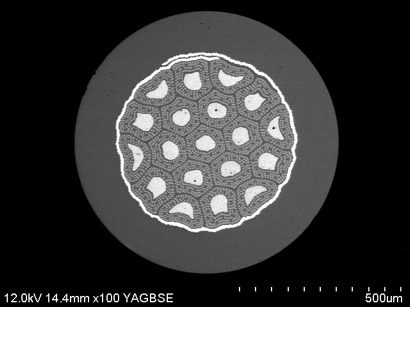 The Superconductivity research group within the Centre for Materials Physics (CMP) are the UK representatives of the European magnet technology experts reporting to the International Thermonuclear Experimental Reactor (ITER) and the Fusion 4 Energy (F4E) European Commission after being awarded a contract as the European Reference Laboratory (ERL).
The ERL is contracted to F4E to provide comprehensive characterisation measurements on the superconducting strands to be used in the ITER Tokomak magnet system. Part of the characterisation of the superconducting strands is to calculate the Cu / Non-Cu ratio of the cross-sectional area carried out using Electron Microscopy techniques. My involvement in the research project is to provide the electron micrograph images using the Hitachi SU70 SEM.
Associated Research Groups
GJ Russell Microscopy Facility