Overview
Dr Donna Brown
Associate Professor
---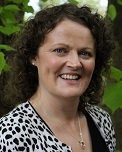 Biography
Donna Marie joined SASS as a Senior Lecturer in Applied Social Science in 2016.
Education
2009 Learning, Teaching and Assessment Diploma (Higher Education), School of Education and Social Work, Dundee University.
2004–2008 PhD in Human Geography, Department of Geography, University of Durham (ESRC/Office of the Deputy Prime Minister (ODPM) Case Studentship). Thesis: Fashioning High Quality Public Spaces: The 'urban renaissance' in Newcastle-Upon-Tyne and Gateshead. Supervisors: Dr Gordon MacLeod and Professor Stuart Elden.
2002 – 2003 MA Space, Culture and Politics (Distinction), Department of Geography, University of Durham. Dissertation: Newcastle's Pink Triangle: A counterpublic for the gay community?
1999 – 2002 BA (Hons) Geography, Department of Geography, University of Durham.
Employment History
2011 – 2016 Senior Lecturer in Social Science, Department of Social Work and Communities, Northumbria University.
2008 – 2011 Lecturer in Urban Geography and Town Planning, School of Social and Environmental Sciences, University of Dundee.
2007 – 2008 Postdoctoral Research Fellow, Scottish Institute for Policing Research, University of Dundee.
2006 ESRC Postgraduate Visiting Research Fellow (February – May), Department of Geosciences, University of Sydney.
Research Interests
Located broadly within the spheres of criminology, social policy and social geography, key research interests include:
Community policing and crime control: Interrogating the academic, policy and practitioner dimensions of community policing within the UK and beyond.
Youth violence and youth justice: Exploring the intersectionalities of young people's understandings, experiences and resistance to violence and the impact that they have on the possibilities for youth justice.
Innovative qualitative research methods and social research design: Attempting to produce enlivened accounts of people's experiences with specific reference to emancipatory, ethnographic, comparative and participatory research approaches.
Social theory: Using social and critical theory to challenge and enhance understandings of everyday life, focussing on the contemporary urban realm.
Social policy and social justice: Critically analysing the discursive practices at play within urban and social policy and the impacts that they have on marginal groups.
Identity, space and politics: Examining the interrelationship between identity construction and spatiality in contemporary urban life, specifically with 'queer' and youth groups.
Selected Publications
Edited book
Journal articles
(Accepted) Smith, F., Blazek, M., Brown, D. M. and van Blerk, L. ''It's good but it's not enough": the relational geographies of social policy and youth mentoring interventions. Social and Cultural Geography.Manuscript ID RSCG-2014-0079.R1.
(In press) Brown, D. M. (2015) Beyond the thin blue line?: A critical analysis of Scotland's Community Warden Scheme. Policing and Society. Advance view link: http://dx.doi.org/10.1080/10439463.2015.1109644.
Duschinsky, R. and Brown, D. M. (2015) Place and Defilement: Signposts Toward a New Theory of Purity in Sibley's Geographies of Exclusion. Space and Culture, 18 (3): 243-256.
Brown, D. M. (2013) Young people, antisocial behaviour and public space: The role of Community Wardens in policing the 'ASBO-generation'. Urban Studies, 50 (3): 538-555.
Brown, D. M. (2012) Out on patrol: Maintaining the strengths and addressing the weaknesses of Scotland's Community Warden Scheme.
Crime Prevention and Community Safety, 14 (4): 258-277.
Brown, D. M. and Fyfe, N, (2010) Renaissance, reassurance and restoration? Community Wardens and the urban realm in Scotland. Policing in Europe (Journal of Police Studies). Cahiers Politiestudies, 16 (3): 307-322.
Book Chapters
(Accepted) Smith, F.; Blazek, M.; Brown, D. M. and van Blerk, L.The relational spaces of mentoring with young people 'at risk'. In: Pykett, J, Jupp, E. and Smith, F. (Eds.) (2016) Emotional States: Sites and Spaces of Affective Governance.
Brown, D. M., Gertig, P., and Gillman, M. (2013) Accessing Social and Leisure Activities: Barriers to inclusion experienced by visually impaired people. In Swain, J., French, S., Barnes, C. and Thomas, C. (Eds.) Disabling Barriers: Enabling Environments [3rd edition]. SAGE Publications, Oxford, pp. 214-221.
Reports
Brown, D. M., Gertig, P. and Gilman, M. (2014) Out of sight: The barriers facing visually impaired people when accessing social and leisure activities. Newcastle Society for Blind People: Newcastle. There is also an audio version of the report.
Lampitt, S., Duschinsky, R., Brown, D. M. and Kirk, G. (2013) 'Complex Child in Need Protocol': An evaluation of a policy initiative to work with children and families on the margins of the child protection system. Northumberland County Council: Morpeth.
Blazek, M., Brown, D. M., Smith, F. M. and van Blerk, L. (2011) Evaluation of plusone mentoring. The Scottish Institute for Policing Research: Dundee, Scotland.
Hunter, J., Fyfe, N. and Brown, D. M. (2011) Police officers' perceptions of the operation and impact of the community engagement model in Fife. The Scottish Institute for Policing Research: Dundee, Scotland.
Brown, D. M. (2011) An evaluation of Dundee's Community Warden Scheme. Dundee City Council: Dundee, Scotland.
Brown, D. M. (2008) Policy Recommendations for Public Space in contemporary English cities. Department for Communities and Local Government: London.
Other Publications
Brown D. M. (2008) Review essay: Alan Collins Cities of Pleasure. Urban Studies 44(1): 200-2.
Brown, D. M. (2006) Institute of Advanced Studies Initial Scoping Exercise: Key themes in the Social Sciences and Arts and Humanities. Durham University Institute of Advanced Studies: Durham.
Research Centres
Selected Research Grants
2015 North Tyneside Council Consultancy (PI). £3000 to conduct a systematic review on the preventative attributes of youth work, with a specific focus on youth crime and disorder.
2014 Collaborative Action Research Network Conference Grant. To cover conference attendance costs for all members of an emancipatory research project who were presenting at CARN annual conference.
2013 Higher Education Innovation Fund (with matched funding from Northumberland County Council) (CI). £5000 staff exchange funding to evaluate Northumberland County Council's Complex Child in Need programme.
2012 Higher Education Innovation Fund and Regional Innovation Fund (PI). £9000 staff exchange funding to conduct an emancipatory research project with members of NSBP into the barriers of accessing social and leisure activities for visually impaired people.
2010 Violence Reduction Unit, Association for Directors of Social Work Scotland and YMCA Scotland (PI). £22,000 to evaluate the Plusone mentoring programme.
2009 ESRC/Kindrogan 1+3 studentship (Second supervisor) (CI). c£50,000 package to supervise a project titled 'Antisocial Behaviour and Youth in Rural Scotland'. Kindrogan Consortium, Scotland Carnegie Research Grant (PI). £1800 to investigate the policing of antisocial behaviour in Dundee. Carnegie Trust, Scotland.
Teaching Areas
Social Research Methods
Police and Policing
Undergraduate and Postgraduate Dissertation Supervision
Supervision students
Mr David Edward Francis Reeves
Postgraduate Research Student
Mr Jack Simmonds
Postgraduate Research Student
Ms Rachel Reay
Postgraduate Research Student